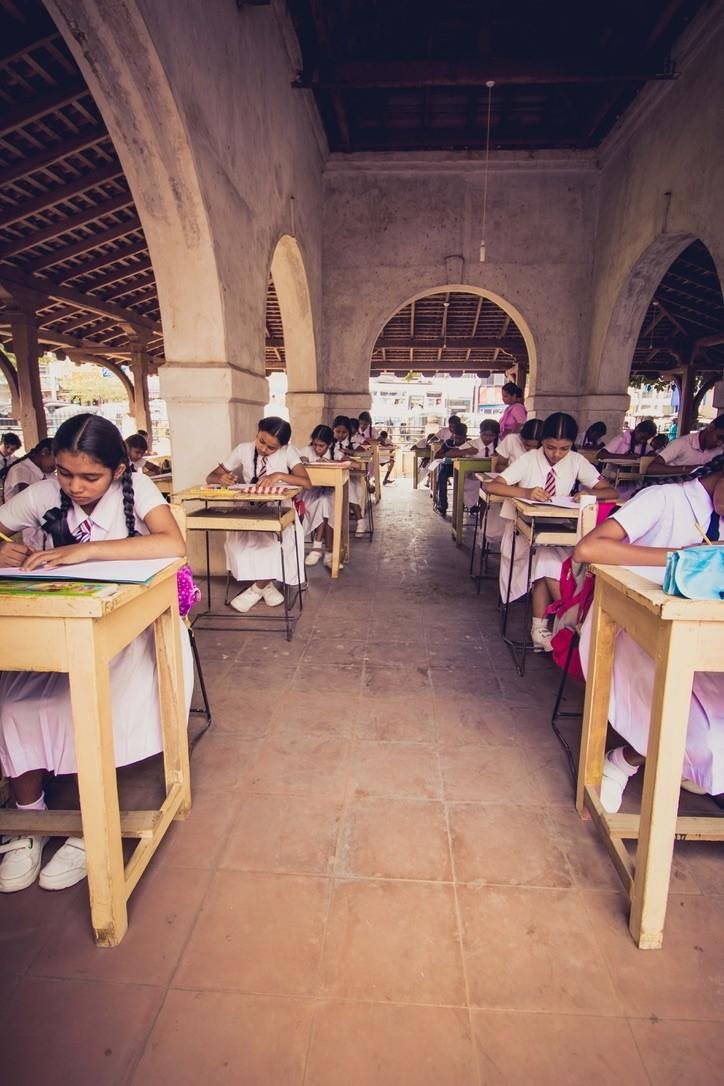 It is often by chance that we want to experience special "everyday" things on the journey. So also on this day, on which we had simply explored the area with the scooter. We took a break and at the moment we saw the students on the other side. As curiosity would have it, we ventured in and were welcomed friendly by the teachers. It is a painting competition that has just been held there by students of several classes.
This went on for half a day. The students had several hours to paint a special picture. In the end, a girl had won with her picture.
Translated with www.DeepL.com/Translator

Es ist oft der Zufall, der es will dass wir besondere "alltägliche" Dinge auf der Reise erleben. So auch an diesem Tag, an dem wir mit dem Roller einfach die Gegend erkundet hatten. Eine Pause gemacht und im Augenblick sahen wir dann die Schüler auf der anderen Seite. Wie die Neugier so ist, haben wir uns hinein gewagt und sind gleich freundlich von den Lehrern empfangen worden. Es ist ein Malwettbewerb, der dort gerade von den Schülern mehrer Klassen ausgetragen wurde.
Dieser ging über den halben Tag. Etliche Stunden haben die Schüler Zeit gehabt ein besonderes Bild zu malen. Am Ende hatte ein Mädchen mit ihrem Bild gewonnen.