---
Liebe Steemians
Es wurde mal wieder Zeit dass ich wieder einmal die alten Grotten aufsuche die unweit von mir Zuhause hoch über dem Schiffenensee in den Fels gehauen sind. Fast alle Jahre statte ich diesem einzigartigen Ort einen Besuch ab. Und heute möchte ich euch liebe Steemians mal ein wenig darüber berichten. Da geht es um Einsiedler, Gauner und sogar über einen Mord!
---
---
Dear Steemians
It was time again for me to visit the old caves that are carved into the rock not far from my home high above the Schiffenensee. Almost every year I visit this unique place. And today I would like to tell you dear Steemians a little bit about it. It's about hermits, crooks and even murder!
---
---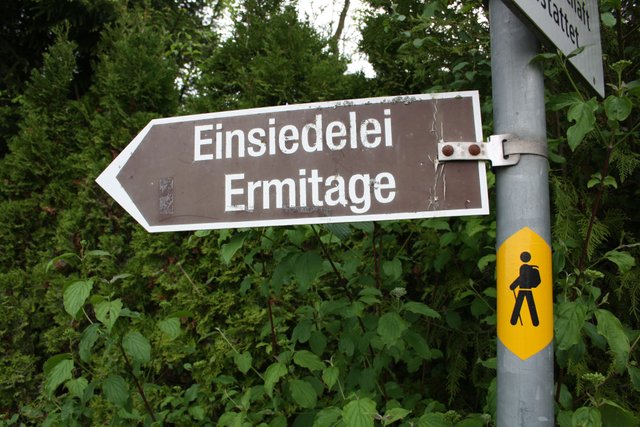 ---
---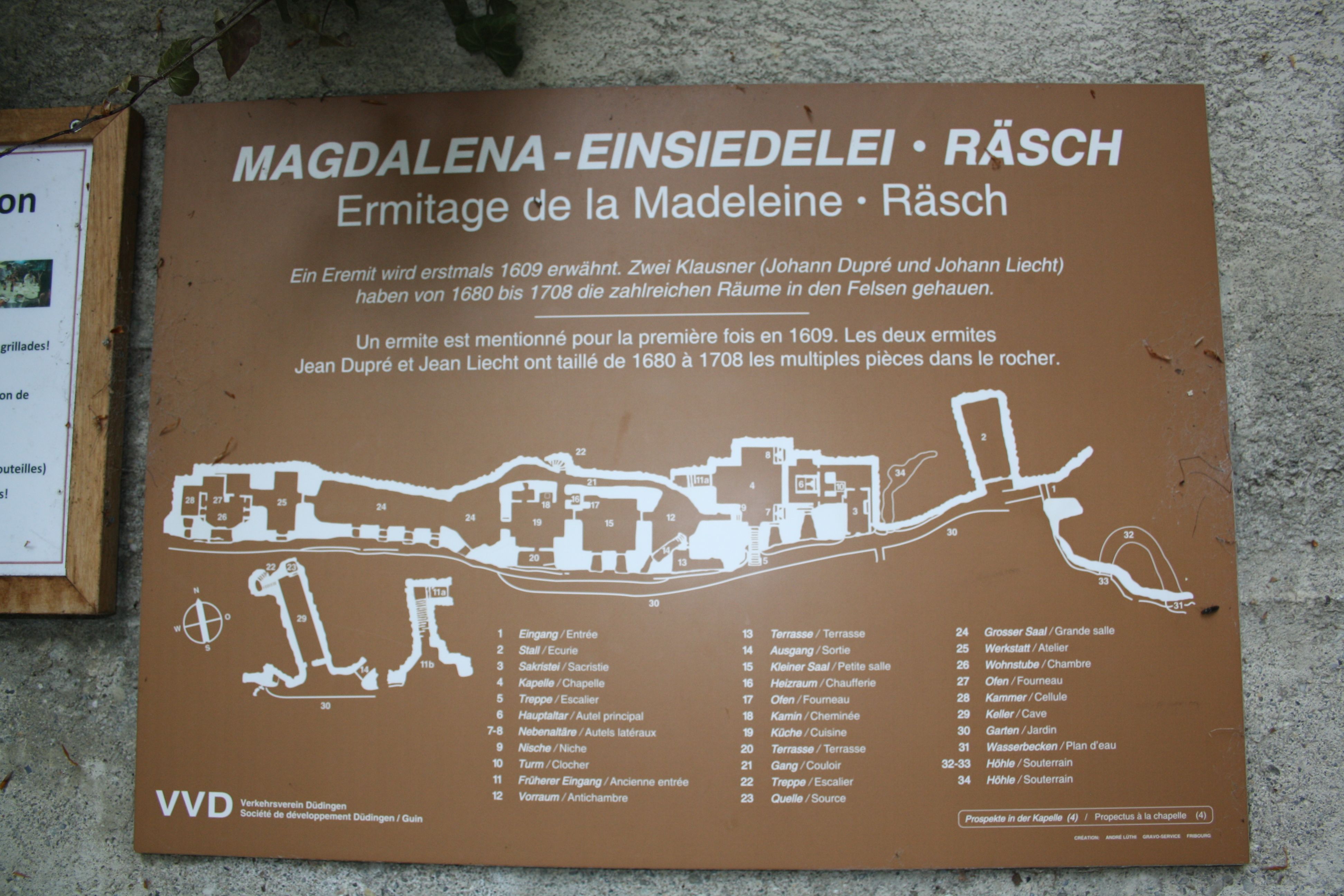 ---
---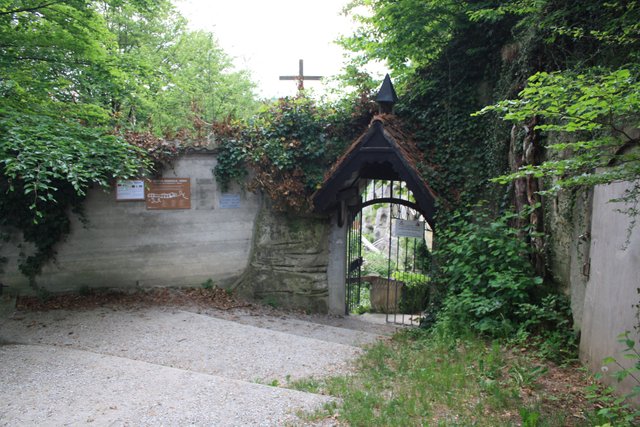 ---
---
Nur etwa fünfzig Meter daneben führt die Autobahn A1 über den Schiffenensee und die meisten Menschen ahnen überhaupt nicht an welchem einmaligen Bauwerk sie ganz nahe vorbeirasen.
Während mehr als fünfhundert Jahren wurde immer etwas an diesem heute hundertzwanzig Meter langen Höhlensystem gebaut. Die beiden Mönche Johann Dupré und Johann Liecht haben von 1680 bis 1708 die Räume in den weichen Sandstein gehauen.
Als ich 1968 als Kind mit meinen Eltern zum erstenmal da war wohnte noch der Einsiedler Camille Egger da im vorderen Bereich beim Eingang.
---
---
Only about fifty meters away the highwayA1 leads over the Schiffenensee and most people have no idea at all which unique building they are passing very close by.
For more than five hundred years, something has always been built in what is now a hundred and twenty meter long cave system. From 1680 to 1708, the two monks Johann Dupré and Johann Liecht carved the rooms into the soft sandstone.
When I was there with my parents for the first time in 1968, the hermitCamille Egger lived there in the front area at the entrance.
---
---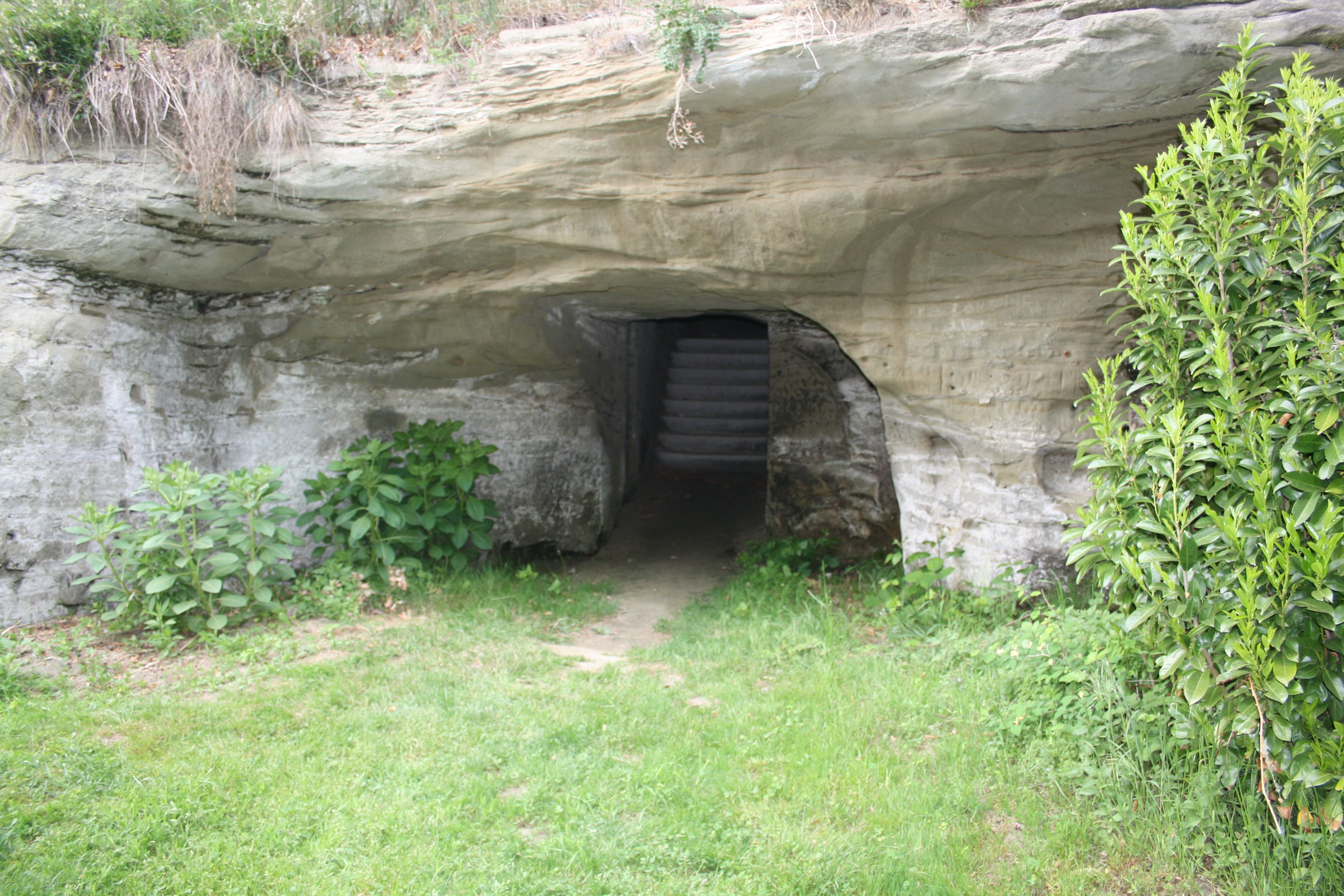 ---
Über verschiedene Zugänge kann man die verschiedenen Räume betreten. Ich bin jedesmal aufs neue fasziniert wenn ich hierher komme. Die Gänge die früher in die Saane hinunter führten sind heute mit Wasser gefüllt und nicht mehr begehbar. Einige Gänge wurden auch der Sicherheit wegen gesperrt. In all den Jahren seit diese Einsiedelei besteht haben die Bewohner immer mal wieder gewechselt. Mal waren es fromme Einsiedler und dann wieder finstere lichtscheue Gesellen die sich hier verkrochen. Um 1899 zog der Einsiedler Johann Joseph Neuhaus in die Einsiedelei wo er am 27. Dezember 1906 gewaltsam den Tod fand. Doch diese Geschichte mit noch mehr Bildern will ich euch am nächsten mal erzählen!
---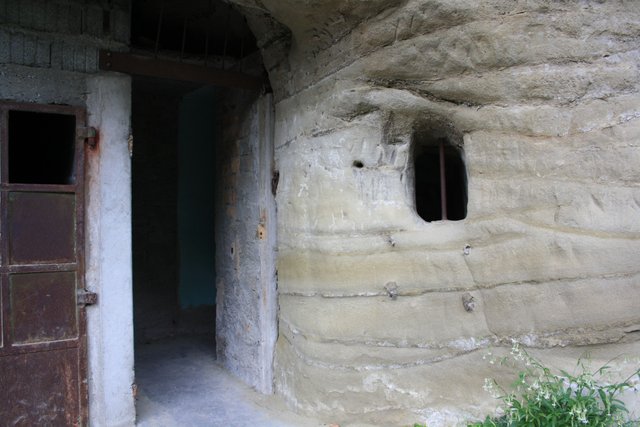 ---
The different rooms can be entered via different entrances. I'm fascinated every time I come here. The corridors that once led down into the Saane are now filled with water and can no longer be walked on. Some corridors were also closed for safety reasons. In all the years since this hermitage was founded, the inhabitants have changed from time to time. Sometimes they were pious hermits and then again dark, light shy journeymen who crept away here. Around 1899 the hermit Johann Joseph Neuhaus moved to the hermitage where he was forcibly killed on 27 December 1906. But this story with even more pictures I will tell you next time!
---