1.Steembayweek #steembay 🔨 1,....🔨2,...🔨sold! (mit/with 20 Steem Bounty)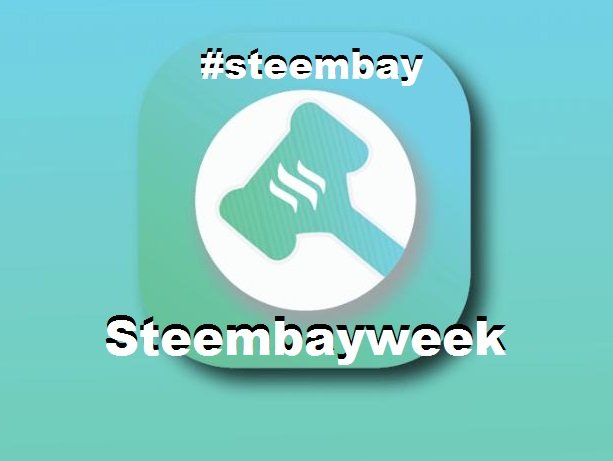 ---
Hey liebe Steemians,
Heute gibt es wiedermal ein Steembounty meinerseits im Zusammenhang mit einer großartigen Möglichkeit seine alten, neuen und nicht mehr gebrauchten Sachen zu entledigen und das auf der Steemblockchain mit: Steembay!!! (@steembay)

Hey dear Steemians,
Today there is again a Steembounty on my part in connection with a great possibility to get rid of his old, new and no longer used things and that on the Steemblockchain with: Steembay!!! (@steembay)
---

---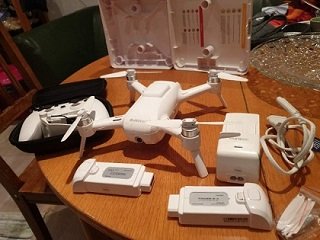 Ist das nicht herrlich eine 4K Drohne für knappe € 60.- (Auge mal pi umgerechnet)
---
Isn't that a wonderful 4K drone for less than € 60.- (eye times pi converted)
---
---
---
---
oder
---
ein Ledger Nano S war im Angebot inkl. Versand um € 39.- (jedoch fand sich kein Bieter) a Ledger Nano S was in the offer inclusive dispatch around € 39.- (however no bidder was found)
---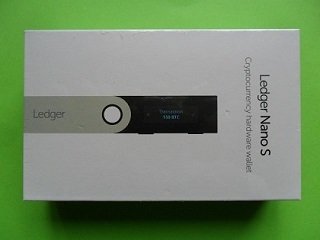 ---
---
Update: Ledger Nano S ist wieder auf #steembay zu haben:
---
So kommst du zu einem Bounty:
Da ja bekannterweise der Frühling naht, kann jeder mal seinen
Keller, Kasten, Schrank, Büro aus niesten und Luft für etwas Neues schaffen.
Deswegen ruf ich mal ganz ungeniert eine Steembayweek ins Leben!
Jeder, der in den genus des Bountys kommen will, sollte zumindest einen Steembay post posten innerhalb der nächsten Woche, den link dafür als reply hier posten und schon erhöht es deine Bounty Chancen.
---
That's how you get to a Bounty:

As spring is approaching, everybody can sneeze out his cellar, box, office and create air for something new. That's why I call a Steembayweek into life!
Anyone who wants to get into the chance of bounty should post at least one Steembay post within the next week, post the link as reply here and it will increase your bounty chances.
---

---
Ein Steembay zu starten ist ganz einfach:
Nachdem du deinen Post geschrieben und gepostet hast, ganz wichtig den #steembay nicht vergessen, dann meldet sich steembay.....
---
Wie funktioniert Steembay?
Hier eine Beschreibung von @theaustrianguy
---
How does Steembay work?
Here is a description from @steembay
---

---
Einen Überblick über aktuelle Steembay posts gibt es auf
@steembay oder https://steembay.steemtool.de/auctions
und natürlich immer wieder als Beilage von @steemillu.
An overview of current Steembay posts can be found on
@steembay or https://steembay.steemtool.de/auctions
and of course again and again as a supplement of @steemillu.
---

---
Ps.: nicht jeder wird für seine Artikel Bieter finden, jedoch upvotes erntet man mit Sicherheit und das ist ja auch schon ein kleiner Gewinn. Spaß macht es in jedem Falle!!
Ps.: not everyone will find bidders for his articles, however upvotes one reaps with certainty and that is also already a small profit. It's fun in any case!
---

---
Einen großen Dank möchte ich hier dem @steembay team aussprechen:
---
Vergesst Blackfriday, Cypermonday.....das war gestern

Steembayweek unter #steembay is today! Steem On!!

---

---

---

---

photocredit: @reiseamateur, @tibfox und @steembay

---

---