Der Steem Dollar (SBD) steigt - Wird er bald 1 $ wieder erreichen? - The Steem Dollar (SBD) is rising - Will it soon reach $1 again?
Wir sprechen ja immer oder oft über den Kurs vom Steem. Ich möchte meine Aufmerksamkeit Heute mal auf den Steem Dollar richten. Der steigt wieder und ist auf dem Weg zu 1 US $. Diesen Wert soll er ja immer haben. Gehe davon aus, wenn er noch ein wenig weiter steigt, dass dann auch wieder die Rewards 50 % - 50 % - Steem - Steem Dollar ausbezahlt werden.
We always or often talk about the course of the steem. Today I'd like to turn my attention to the Steem Dollar. It is rising again and is on its way to $ 1. That's what it's always supposed to be worth, isn't it? Assume that if it continues to rise a little further, the Rewards 50 % - 50 % - Steem - SteemDollar will be paid out again.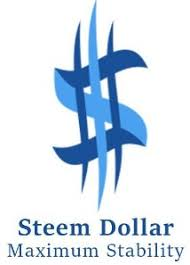 STEEM DOLLAR ON!

Liebe Grüße Yours Querdenker