200 € - 5 € = 195 € / Holiday with 195 € after 2 Days / Urlaub mit 195 € nach 2 Tagen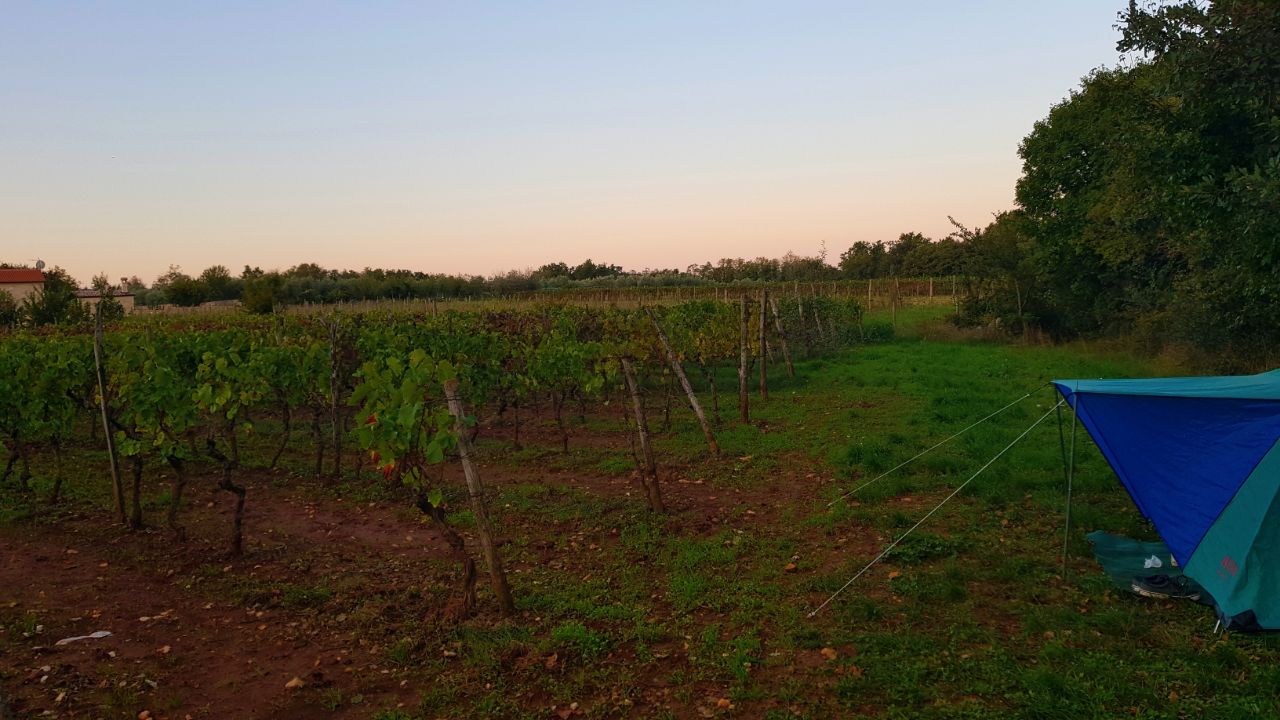 Looking for a place to sleep at night is not always the best solution. A neighbor dog barked all night long. We ourselves didn't know where we were. In this picture you can see where our tent stood. I don't know what they grow there. Maybe you know?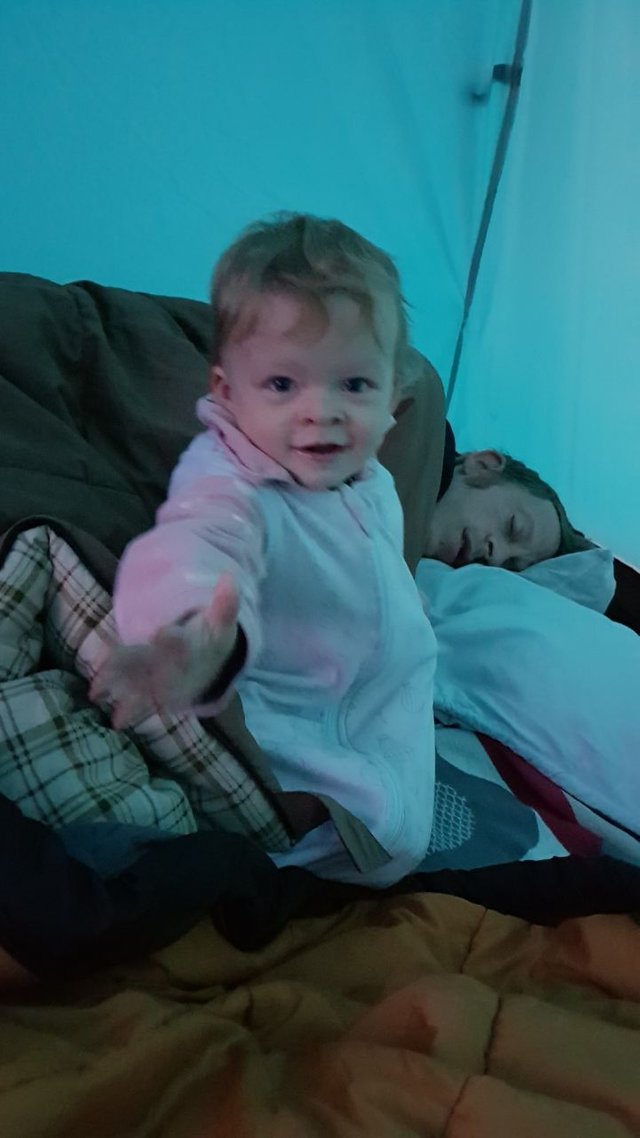 The night was short, we wanted to move on. Where we are right now has felt every there 20-100 inhabitants. The sea shouldn't be too far away any more.
So we go with our dog one more time before we continue.
After a few kilometres the border control is ready. We were surprised that we are already in Croatia on the 2nd day. We wanted to travel slowly.
Zoey's doing great in the car. I still had to add to the fuel costs, unplanned the tolls, I didn't want it to fall into our 200 € experiment. We drive and drive and start playing slowly: Who sees the sea first: D
And the winner: I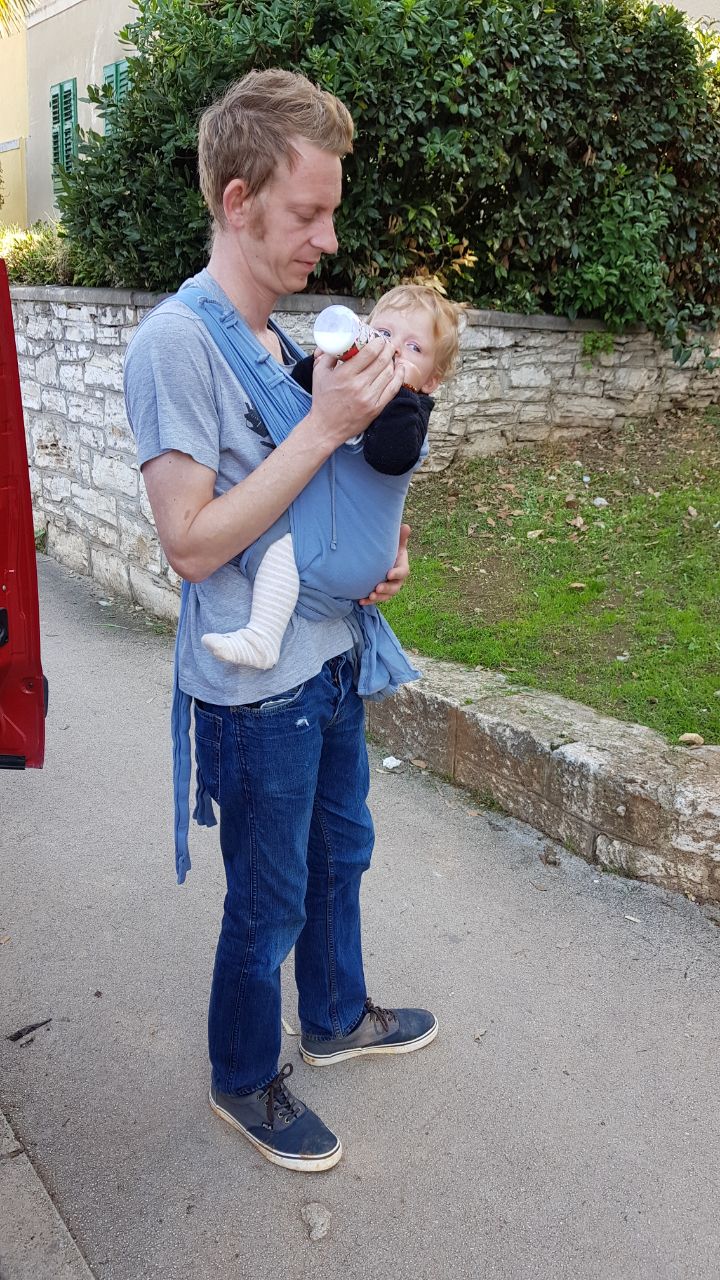 Now everyone will be strengthened again to finally be able to walk on the beach.
Unbelievable that we haven't even spent 5 € of our 200 € yet.
My wife has prepared so much that our travel generations have made it all the way to Croatia.
Thanks again for that, you were super organized.
Best regards
Project Milestone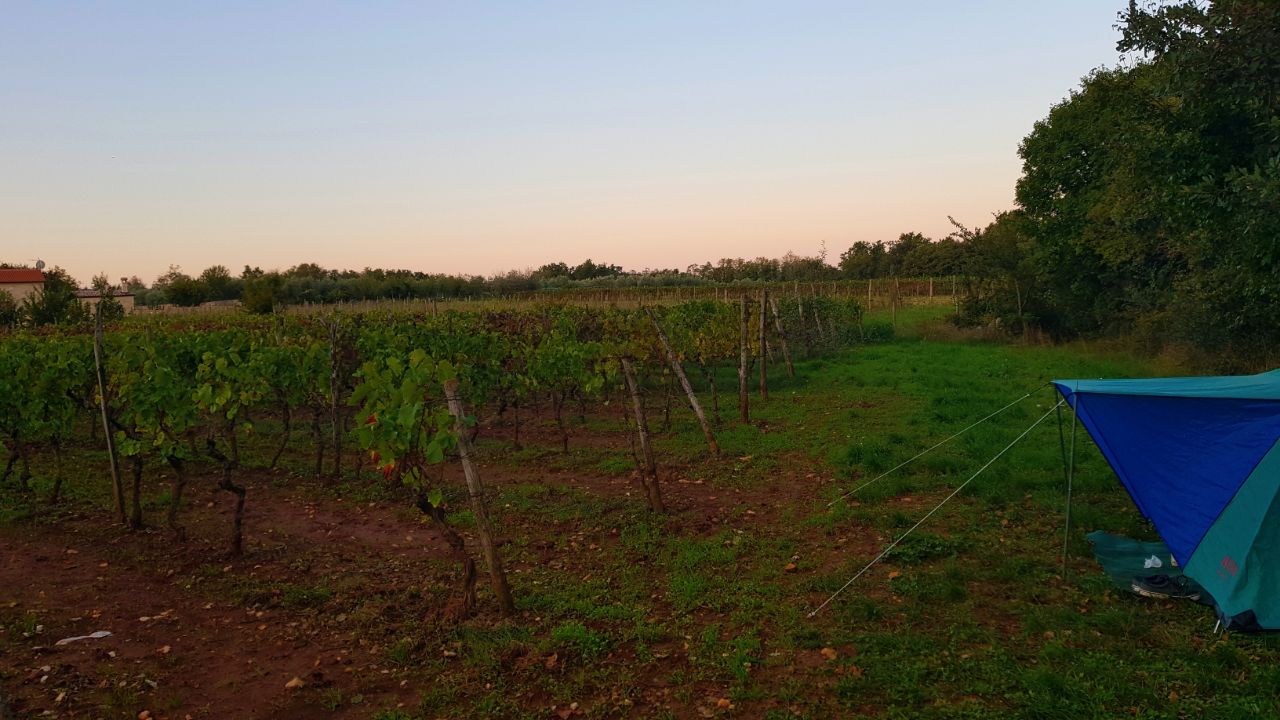 In der Nacht nach einem Schlafplatz suchen, ist nicht immer die beste Lösung. Ein Nachbarshund bellte die ganze Nacht durch. Wir selbst wussten nicht wo wir sind. Auf diesem Bild seht ihr wo unser Zelt stand. Keine Ahnung was sie dort anbauen. Vielleicht wisst ihr es?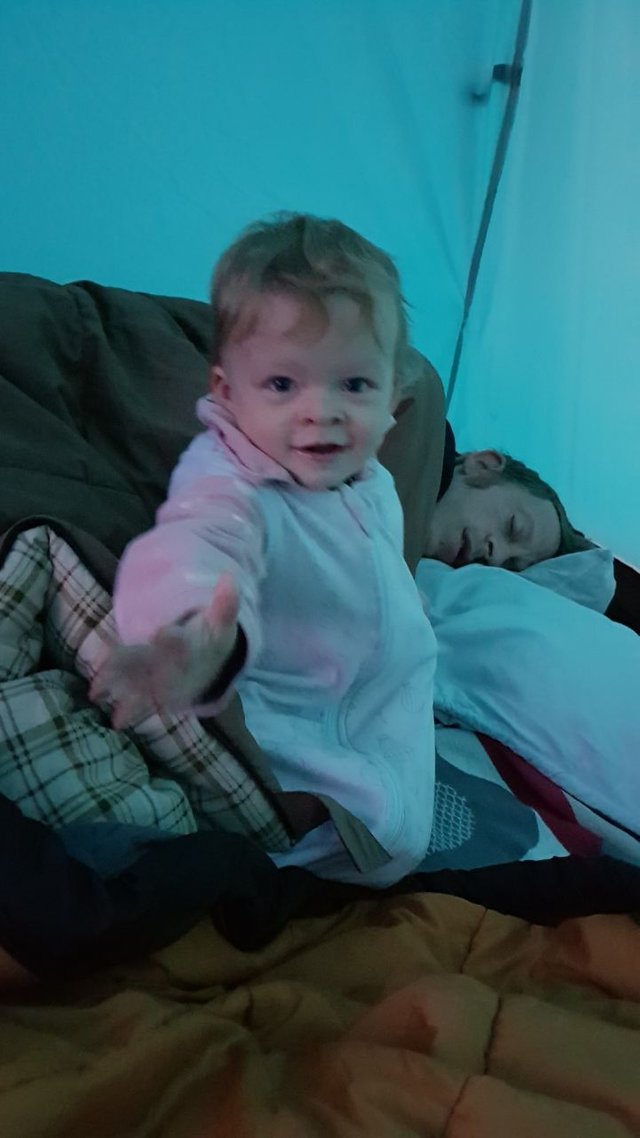 Kurz war die Nacht, wir wollten weiter kommen. Da wo wir gerade sind hat gefühlt jedes Dorf 20-100 Einwohner. Das Meer dürfte nicht mehr allzuweit weg sein.
Also gehen wir mit unserem Hund noch eine Runde bevor es weiter geht.
Nach ein paar Kilometer, steht schon die Grenzkontrolle bereit. Wir waren überrascht, das wir am 2ten Tag schon in Kroatien sind. Wir wollten doch langsam Reisen.
Zoey macht super mit im Auto. Ich musste noch zu den Spritkosten, ungeplant die Mautgebühren einrechnen, ich wollte nicht das es in unser 200 € Experiment fällt. Wir fahren und fahren und fangen solangsam an zu spielen: Wer sieht zuerst das Meer :D
And the winner: Ich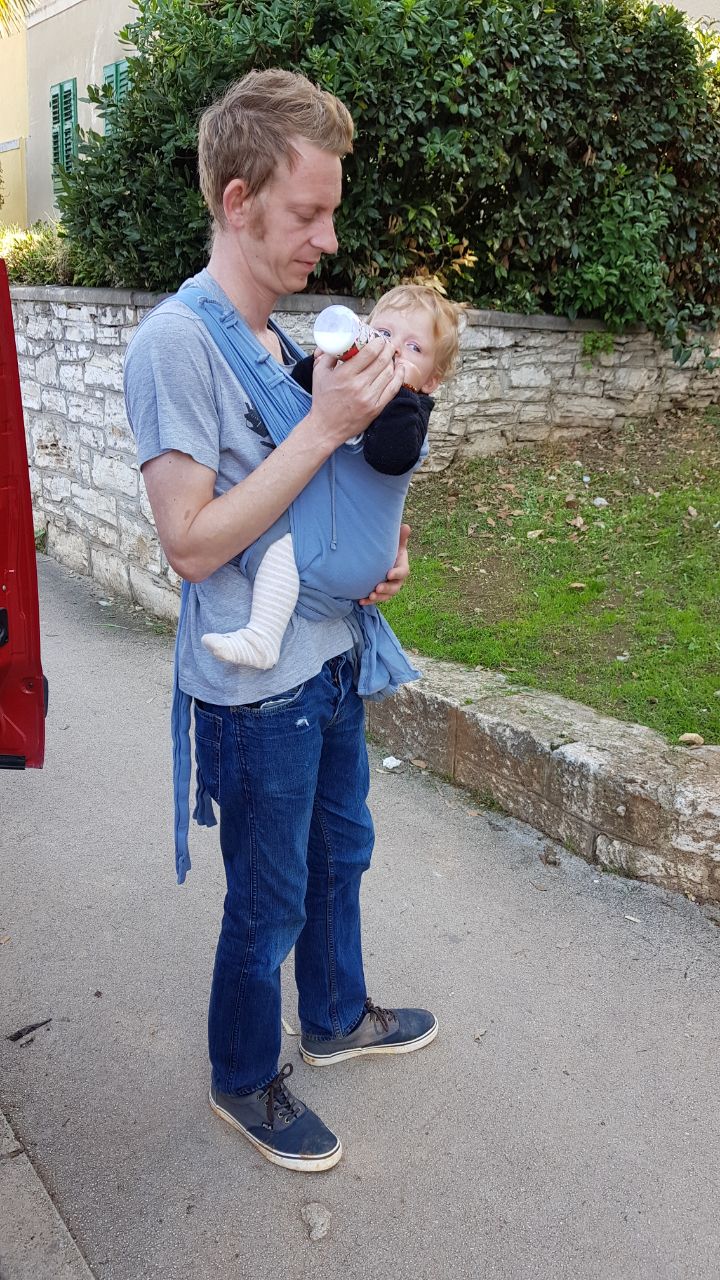 Jetzt werden alle nochmals gestärkt um endlich am Strand laufen zu können.
Unglaublich, das wir bis jetzt noch nicht mal 5 € ausgegen haben von unseren 200 €.
Meine Frau hat soviel vorbereitet, dass uns unsere Reiserationen es bis nach Kroatien geschafft haben.
Danke nochmal dafür, du warst super organisiert.
Liebe Grüße
Projekt Meilenstein