100 Tage 94 Münzen eine Krypto-Überprüfung Coin sieben - 100 Days 94 Coins a crypto-review Coin seven
Heute geht es wieder um ein Projekt aus den Niederlande, Amsterdam Coin ist die Nummer Sieben.
Die Texte dienen allein der Unterhaltung und sind keine Investment Vorschläge oder sonst was. Hier geht es alleine um meine Meinung zu dem Coin oder Token oder gar dem Projekt.
Auf die Idee, hier 100 Coins oder Token vorzustellen kam ich, durch die Webseite https://www.crypto-review.com. Dem Portal für Krypto Meinungen. Hier findest du zu fast jedem Coin Projekt eine Meinung. Schreiben Sie selber Ihre Meinung und werden mit 1€ pro 150 Wörter belohnt.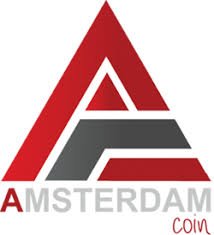 Amsterdam Coin
Wenn du Liebeskummer hast was brauchst du Kryptos aus Amsterdam, wenn die Welt dir nicht gefällt was fehlt dir Kryptos aus Amsterdam. 1000 Coins will ich mir kaufen, brauch mich nicht mehr zu besaufen, was der Alk nicht schaffen kann, schaffen Kryptos aus Amsterdam.
Ja sowas kommt dabei raus wenn das coole Amsterdam in Krypto macht. Wir reden über den Amsterdam Coin.Die Stadt, der Coin bei dem Mining zum Programm gehört mit einem SHA256 Algorithmus. Seit 2015 wird an dem Coin gewerkelt und gemacht. Grade in August 2020 kommt es wieder mal zu einem Up-Date der Wallet, die wohl auch zu einem Up-Date bei dem Coin geführt haben. So soll man alte Amsterdam Coins beim Shitcoinhändler Yobit getauscht werden, während der neu bei TXBIT.IO getauscht wird.
Für die Nutzung des Swap-Dienstes auf Txbit Exchange ist keine Kontoregistrierung oder KYC erforderlich.
Was man am Ende sagen kann, das Projekt lebt, wenn auch nur in den Niederlande, aber warten wir es ab bis es sowas auch in Deutschland gibt.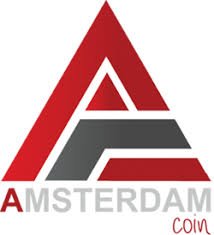 Today it's again about a project from the Netherlands, Amsterdam Coin is number seven.
The texts are for entertainment only and are not investment suggestions or anything else. This is all about my opinion on the coin or token or even the project.
I got the idea to present 100 coins or tokens here through the website https://www.crypto-review.com. The portal for crypto opinions. Here you will find an opinion on almost every coin project. Write your own opinion and you will be rewarded with 1 € per 150 words.
Amsterdam Coin
If you are lovesick, what do you need cryptos from Amsterdam, if you don't like the world what are you missing cryptos from Amsterdam. I want to buy 1000 coins, no longer need to get drunk, what the alcohol can't do, cryptos from Amsterdam create.
Yes, that's what happens when cool Amsterdam does in crypto. We're talking about the Amsterdam Coin, the city where the coin is part of the mining program with a SHA256 algorithm. Since 2015 the coin has been tinkered with and made. Just in August 2020 the wallet will be updated again, which probably also led to an update of the coin. So old Amsterdam coins should be exchanged at the shitcoin dealer Yobit, while the new one is exchanged at TXBIT.IO.
No account registration or KYC is required to use the swap service on Txbit Exchange.
What you can say in the end, the project is alive, even if only in the Netherlands, but let's wait until there is something like that in Germany too.