Erinnerung | Memories #MittwochsQuickie
[DE]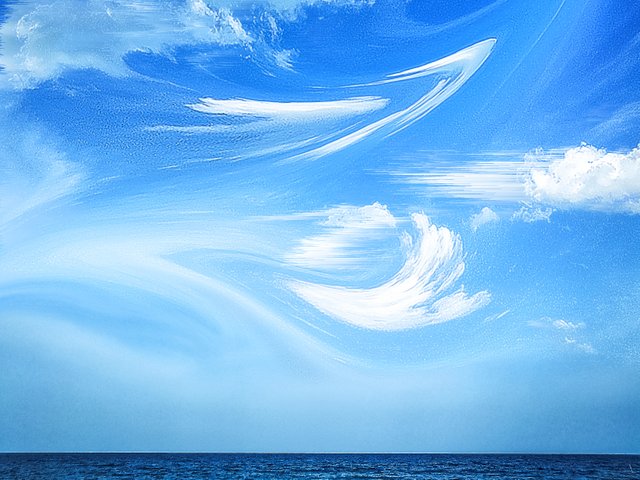 Servus auf der Steem Blockchain!
Erinnert ihr euch noch an euren ersten MittwochsQuickie?
Ich kann mich noch sehr gut daran erinnern. Die Aufregung davor, die ganze Vorarbeit und Gedanken, die erst geordnet und in ein kurzes & knackiges Konzept gepackt werden wollten. Die Anspannung nach dem Klick auf den Veröffentlichen Button und die Ungewissheit, wie die Steem Community wohl darauf reagieren wird.
Doch die Sorgen waren unbegründet
Denn ihr habt den MittwochsQuickie freudig angenommen, habt eure Gedanken zu den vorgegebenen Themen kreisen lassen und selbst in turbulenten Zeiten nicht auf dieses kleine Gemeinschaftsprojekt vergessen. Ihr habt meiner Meinung nach den größten Teil dazu beigetragen, dass diese kleine Idee gewachsen ist und am Leben erhalten wurde. Dafür bin ich euch wirklich sehr sehr dankbar, denn jeder einzelne MittwochsQuickie von euch hat mich motiviert weiter zu machen, nicht nachzulassen und euch wiederum jeden Mittwoch zu motivieren wieder mitzumachen.
Mit eurer Teilnahme habt ihr nicht nur mir gezeigt, dass die Steem Community etwas ganz Besonderes ist, sondern soll auch allen anderen Menschen zeigen, dass wir hier gemeinsam etwas schaffen können, wenn wir es nur probieren und beharrlich dahinter sind. Natürlich ist das nicht immer leicht und braucht auch eine gewisse Portion an Mut, sich vor eine Community zu stellen und sie für die eigene Idee oder Vision zu begeistern, die aus so vielen Verschiedenen Charakteren und Interessensgruppen besteht, doch das Beispiel des MittwochsQuickies soll jedem diese Bedenken nehmen und Mut verleihen es wenigstens zu versuchen.
Doch noch kurz zurück zum Thema Erinnerung
Irgendwie kann man sich nicht wirklich aussuchen an was man sich erinnert. Man kann natürlich daran arbeiten sich an etwas Bestimmtes zu erinnern, wie wenn man Beispielsweise etwas erlernt oder auswendig lernt, doch an manche Dinge oder Ereignisse kann man sich wiederum erinnern, auch wenn man diese vielleicht lieber vergessen möchte.
Manche Erinnerungen sind auch völlig Verzerrt und so wie sie in der Erinnerung erscheinen eigentlich nicht passiert. Manche Erinnerungen sind viel zu aufgehübscht, weil man sich an die schlechten Dinge nicht erinnern möchte. Andere Erinnerungen sind schrecklich, obwohl es eigentlich doch nicht so schlimm war.
Wäre die Erinnerung so neutral wie die Blockchain Informationen speichert, würde vielleicht vieles anders sein oder vielleicht doch ganz gleich wie jetzt? Eine Frage, deren Antwort uns erst die Zeit verraten wird. Vielleicht verlernen wir auch uns zu erinnern, wenn die Blockchain überall in unserem Leben eingesetzt wird und wir uns nichts mehr merken müssen und alles immer irgendwo nachsehen können. Dann müssten wir uns zwar noch merken, wo wir nachsehen müssen, aber nicht mehr den Inhalt, den wir wieder wissen wollen. Auf dem besten Weg dort hin sind wir ja mit unseren Smartphones. Von vielem, das wir uns vor den Smartphones selbst merken mussten, machen wir heute Fotos oder speichern es einfach in den Notizen. Telefonnummern zum Beispiel, musste ich mir früher noch selbst merken, da ich kein schlaues Handy hatte. Heute kenne ich grade noch 3-4 Telefonnummern, die restlichen versuche ich mir nicht mal mehr zu merken, da ich sie ja eh mit zwei Tippsern in meinem Taschencomputer nachsehen kann.
Was wir letzten Monat am Tag X gemacht haben, brauchen wir uns nicht zu merken, denn wir haben ja das Fotoalbum auf unseren Handy, den Standortverlauf der Tracking Dienste, die Einträge in unseren Kalendern und den Browserverlauf, die uns den ganzen Tag rekonstruieren lassen.
Ich hoffe jedenfalls, dass uns die Erinnerung und Fähigkeit uns zu erinnern noch lange erhalten bleibt und auch im Alter nicht durch Krankheiten oder anderen Umstängen genommen wird. Denn wie durch die aktuell in den Himmel gehypte Serie mit den Drachen und den Schneemännern, ist die Erinnerung das was uns ausmacht und wenn sie nicht mehr da ist, sind wir nicht mehr da … oder zumindest noch im jetzt, aber danach eben nicht mehr.
Ich hab mir übrigens gestern erst die aktuelle Folge dieser Serie angesehen und sie wird mir bestimmt immer in Erinnerung bleiben, denn SPOILERWARNUNG(!) mir ist dabei beim Pizza essen ein Zahn abgebrochen und ich durfte heute am Feiertag bereits ganz in der Früh in die Notfall Zahnklinik fahren, um mir das richten zu lassen. #MakingMemories
Zu guter Letzt
Hoffe ich darauf, dass euch der MittwochsQuickie als Gesamtes positiv in Erinnerung bleibt und ihr dabei auch etwas für euch mitnehmen, lernen oder euch inspirieren lassen konntet. Denn dann hat es sich noch mehr ausgezahlt, dass wir alle so viel Leidenschaft da reingesteckt haben.
---
[EN]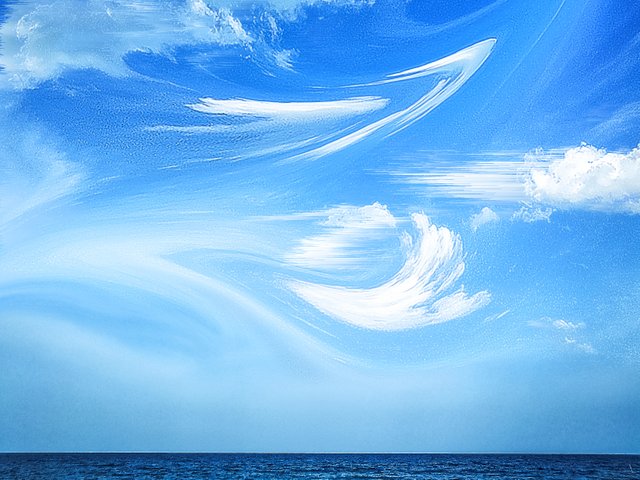 Servus on the Steem Blockchain!
Remember your first WednesdayQuickie?
I remember that very well. The excitement about it, all the preliminary work and thoughts that first had to be ordered and packed into a short & crisp concept. The tension after clicking the Publish button and the uncertainty of how the Steem community will react.
But the worries were unfounded
Because you accepted Wednesday'sQuickie joyfully, you let your thoughts circle on the given topics and even in turbulent times you didn't forget this small community project. In my opinion you have contributed most of the time to the fact that this little idea grew and was kept alive. I am really very grateful to you for that, because every single WednesdayQuickie of yours has motivated me to continue, not to let up and to motivate you again every Wednesday to join in again.
With your participation you have not only shown me that the Steem Community is something very special, but you also want to show all other people that we can create something together, if we just try it and are persistent behind it. Of course it's not always easy and it takes a certain amount of courage to stand in front of a community and get them excited about their own idea or vision, which is made up of so many different characters and interest groups, but the example of Wednesday'sQuickies is meant to take away everyone's concerns and give them the courage to at least try.
But let's get back to the topic of memory
Somehow you can't really choose what you remember. Of course you can work on remembering something specific, like learning something by heart, but you can remember some things or events, even if you'd rather forget them.
Some memories are also completely distorted and do not actually happen as they appear in the memory. Some memories are too pretty because you don't want to remember the bad things.
Other memories are terrible, although it wasn't so bad after all.
If the memory were as neutral as the blockchain stores information, perhaps much would be different or perhaps the same as now? A question whose answer will only be revealed to us by time. Maybe we also forget to remember when the blockchain is used everywhere in our life and we don't have to remember anything anymore and can always look everything up somewhere. Then we would still have to remember where we have to look, but not the content we want to know again. We are well on the way there with our smartphones. Of many things that we had to remember ourselves in front of the smartphones, today we take photos or simply store them in our notes. Phone numbers, for example, I used to have to remember myself because I didn't have a smart phone. Today I just know 3-4 phone numbers, the rest I don't even try to remember anymore, because I can look them up in my pocket computer with two tipsters anyway.
What we did last month on day X, we don't have to remember, because we have the photo album on our mobile phone, the location of the tracking services, the entries in our calendars and the browser history, which let us reconstruct the whole day.
I hope that the memory and the ability to remember will stay with us for a long time to come and will not be taken away by diseases or other circumstances even in old age. Because like the series with the dragons and the snowmen, which is currently hyped into the sky, memory is what makes us tick and when it is no longer there, we are no longer there ... or at least still there now, but afterwards no more.
By the way, I only watched the current episode of this series yesterday and I'm sure I'll always remember it, because SPOILERWARNUNG(!) I broke a tooth while eating pizza and was allowed to drive to the emergency dental clinic early this morning to have it fixed. #MakingMemories
Last but not least
I hope that you will remember #WednesdayQuickie as a whole in a positive way and that you could take something with you, learn something or get inspired. Because then it paid off even more that we all put so much passion into it.