Was Sieglinde mich gelehrt hat... What I learned from Sieglinde
In meiner alten Heimatstadt #Hermagor in Kärnten lebt sehr zurückgezogen die Schriftstellerin Sieglinde Jank, die zahlreiche Gedichtbände, Erzählungen und kleine Schriften verfasst hat und zur Zeit an einem Kindermärchen arbeitet, das sie selbst illustriert (https://gailtalnetz.wordpress.com/kunst-musik/literatur/literaten/sieglinde-jank/). Zum Verteilen im Freundeskreis gestaltet sie seit vielen Jahren Spruchkarten und Billetts mit Bildmotiven, Lyrik und Aphorismen.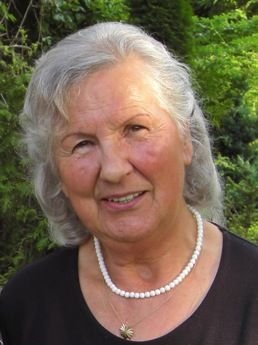 Ihr gefielen meine Naturfotos und Grafiken. Sie bat mich, einige davon verwenden zu dürfen, was ich gerne bejahte. Es ist eine große Freude, wenn ein Werk so viel Anklang findet, dass es mit einem Spruch bedacht wird!
https://artandlyrics.wordpress.com/sieglinde-jank/kunst-lyrik/
Als ich wieder einmal bei Kaffee und Kuchen in Sieglindes freundlicher Wohnung saß, ermunterte sie mich, eigene Kärtchen zu machen, mit eigenen Bildern und Sprüchen.
Also, warum nicht? Im Jahr 2016 entstand eine Serie von rund 100 Karten mit meinen eigenen Fotografien und Texten, die ich die GAIA-Serie nannte. Die gedruckten Karten und Billetts fanden wirklich großen Anklang.
Am meisten freilich die fröhlichen und motivierenden, was eigentlich selbstverständlich ist, oder nicht? Das Leben kann schon schwer genug sein, da möchte man einfach Stärkendes, Aufbauendes bekommen.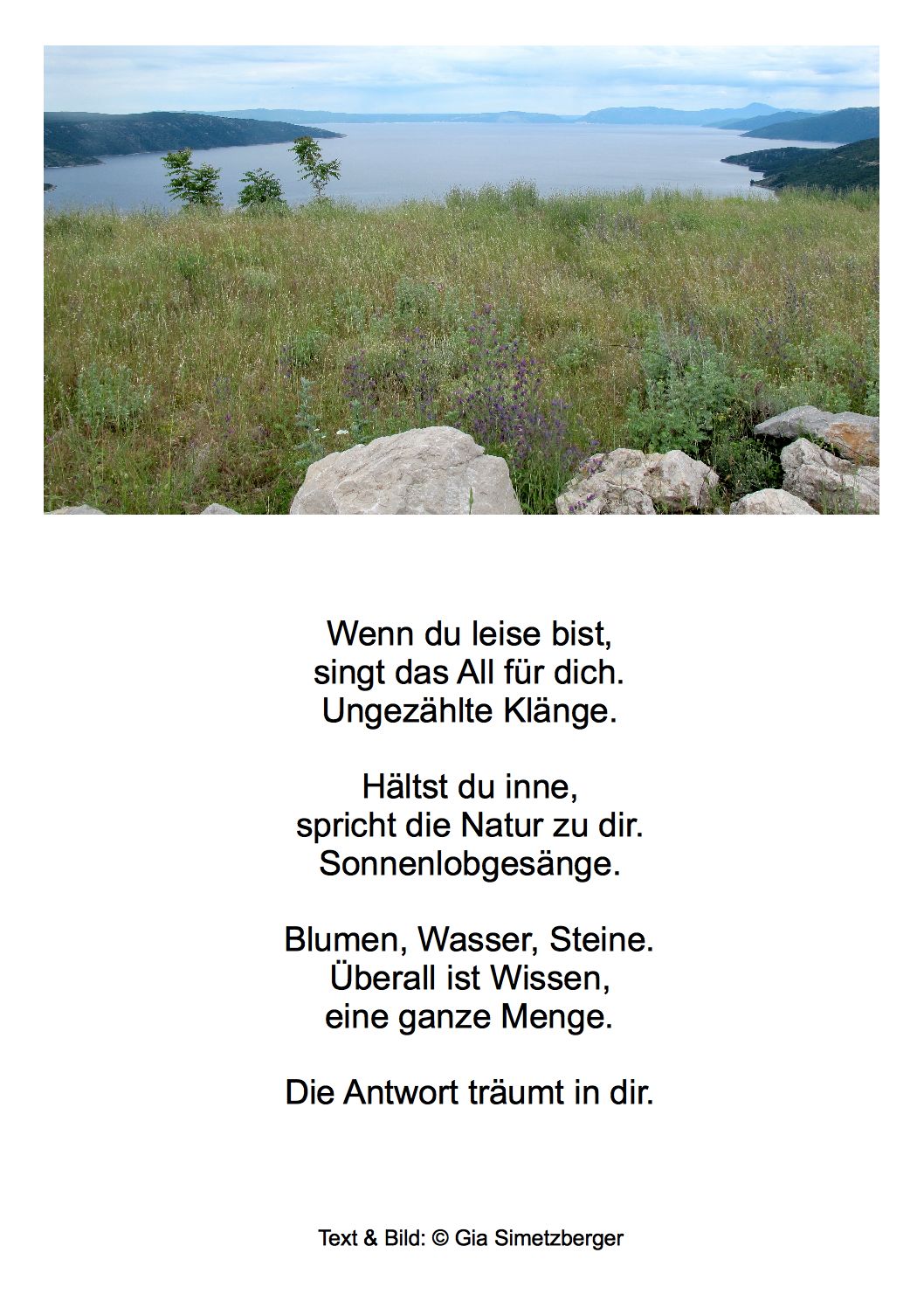 Im Vorjahr musste eine gute Freundin überraschend ins Krankenhaus. In die Intensivstation kann man keine Blumen mitbringen. Billetts aber schon! Ich kramte drei Motive mit Sprüchen aus, die nicht auf den ersten Blick als Heilsprüche erkennbar waren, aber als solche gedacht sind. War ich froh über die Karten! Aber noch glücklicher, als meine Freundin bald wieder gesund war!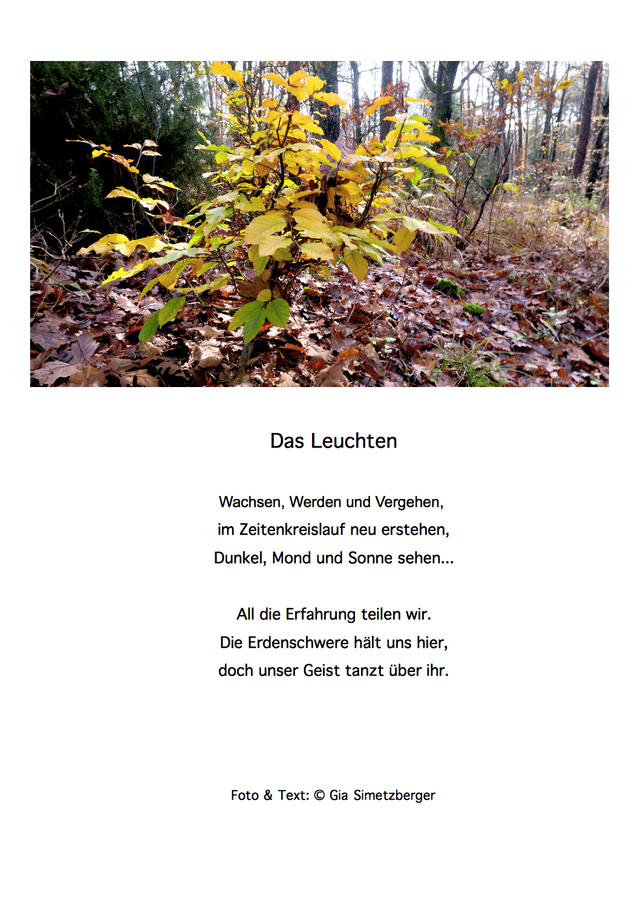 Wenn es einmal passt, werde ich neue Billetts auflegen und diese ganz bewusst mit motivierenden Texten versehen. Dank meiner Ausbildung zum NLP-Practitioner und meiner Arbeit als Coach habe ich Transformationsarbeit und Interventionen mit Metaphern gelernt und diese kreativen Kunst-Miniaturen sind eine nette Möglichkeit, in Sprüche verpackt Impulse zu verbreiten, die motivierend, ja sogar heilend sein können.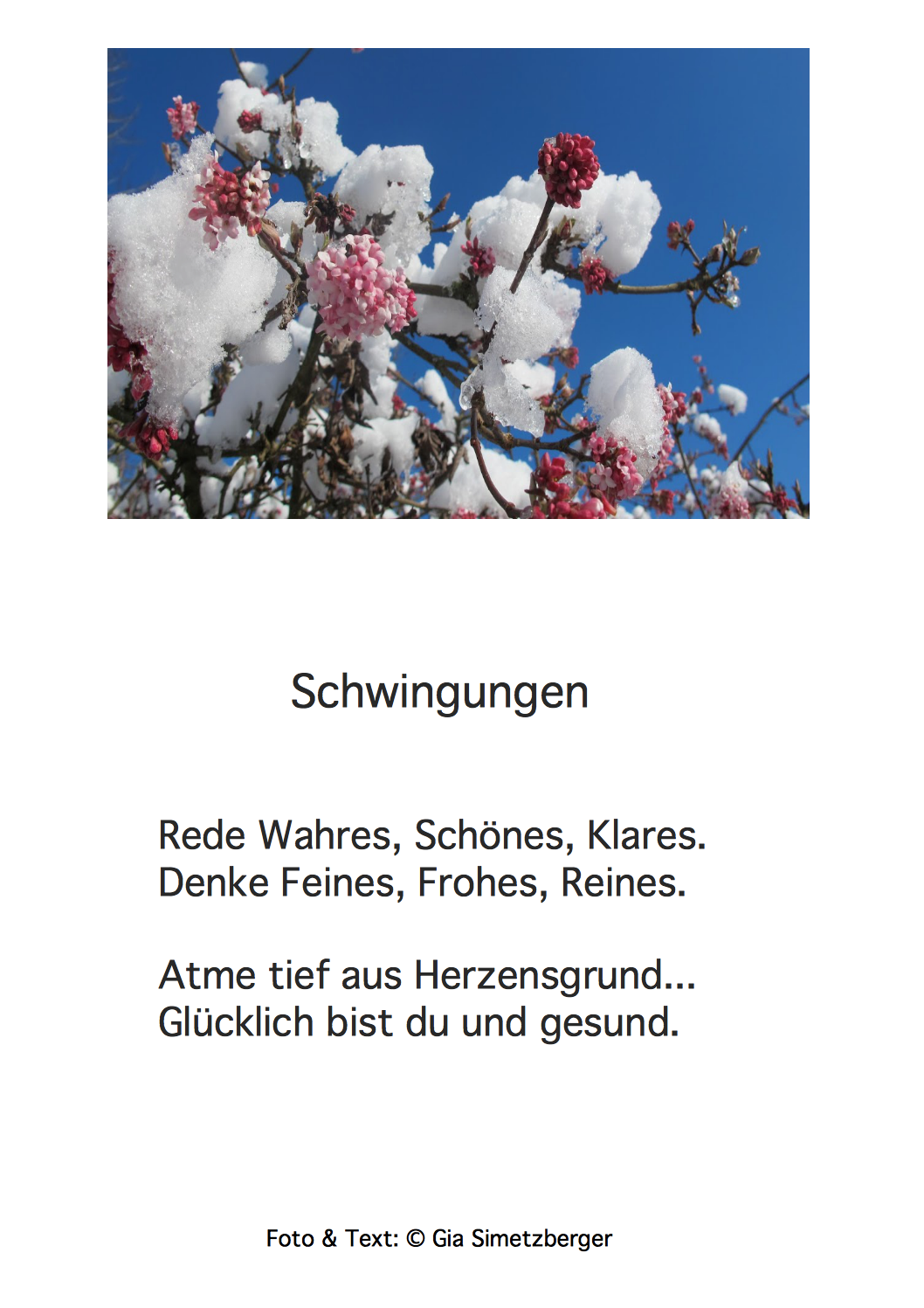 An sich ist das nichts Neues unter der Sonne. Es scheint sogar wieder zusehends in Mode zu kommen. Die Sola-Platform https://sola.ai/martinamartini ist auf diesem Prinzip vom Karten mit Sprüchen und/oder Texten aufgebaut, wenn auch mit allerlei völlig unterschiedlichem Inhalt. Als ich Sola entdeckte, musste ich innerlich lachen, denn ich hatte mich schon gefragt, ob ich mit diesen Kärtchen nicht doch zu altmodisch und kitschig unterwegs bin.
Im Umfeld geht aber nichts über Gedrucktes. Es ist einfach viel persönlicher. Überhaupt, wenn man achtsam ein bestimmtes Motiv auswählt und in einem passenden Rahmen verschenkt.
Ich lernte von Sieglinde:
Bei allen großen Zielen vernachlässige die kleinen Aufgaben nicht!
Mit einer kleinen Aufmerksamkeit kannst du Freude schenken.
Oft genügt ein schönes Bild und ein aufmunternder Spruch, um einem Freund, einer Freundin den Tag zu erhellen.
Du magst zwar eine ganz andere Vorstellung von Kunst haben, aber achte darauf, was die Menschen um dich herum anspricht.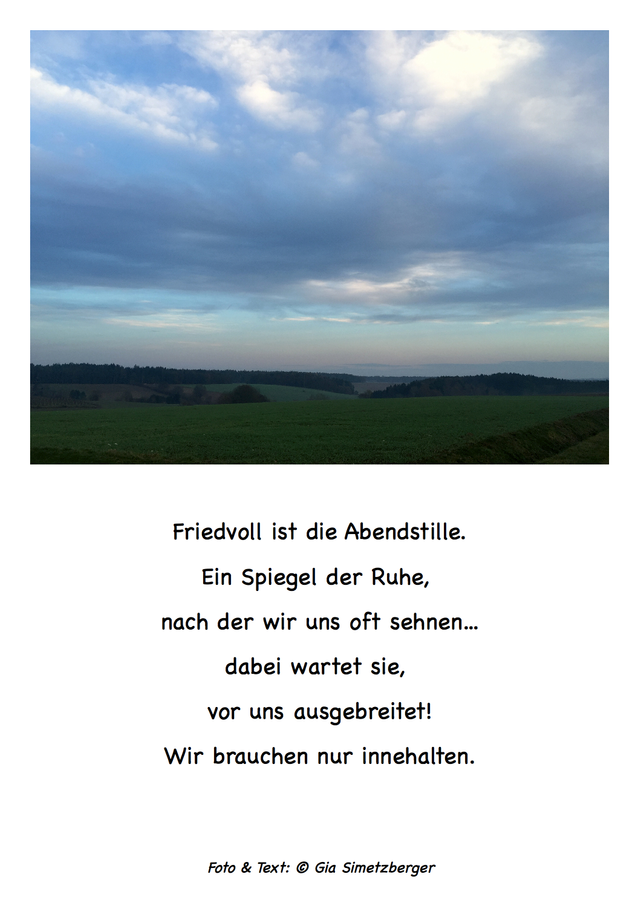 ENGLISH
In my old hometown of Hermagor (in Austria) lives a very withdrawn writer, Sieglinde Jank, who has written numerous volumes of poetry, short stories and short writings and is currently working on a children's fairy tale that she herself illustrates (https://gailtalnetz.wordpress.com/kunst-musik/literatur/literaten/sieglinde-jank/) For distribution among friends, she designs banners and billets with motifs, poetry and aphorisms.
She liked my nature photos and graphics. She asked me to use some of them, which I would like to say yes. It is a great pleasure when a work finds so much appeal that it is considered with a spell!
Once again, sitting over coffee and cake in Sieglinde's friendly apartment, she encouraged me to make my own cards with my own pictures and sayings.
So, why not? In 2016, I created a series of about 100 cards with my own photographs and texts, which I called the GAIA series. The printed maps and billets were very well received.
Most of of course people favorized the happy and motivating ones, which is natural, or not? Life can be hard enough, and so we look for strengthening and uplifting content.
In the previous year, a good friend had surprisingly to go to the hospital. You can not bring flowers to the intensive care unit. Papaer cards, however! I came up with three motives with slogans that are not immediately recognizable as containing healing or coaching content. I was happy to have my card collection. But even happier when my friend soon recovered!
If it suits me, I will put on new tickets and thiese will be deliberately provided with motivational texts. Thanks to my training as a NLP practitioner and my work as a coach, I have learned transformation work and interventions with metaphors, and these creative art miniatures are a great way to spread impulses packed with proverbs that can be motivating, even healing.
In itself, this is nothing new under the sun. Sayings even seem to become fashionable again, and photos have their own magic attraction. The sola platform https://sola.ai/martinamartini is based on this principle of cards with sayings and / or texts, albeit with all sorts of completely different content. When I discovered Sola, I had to laugh inside, because I had already wondered if I'm not too old-fashioned and kitschy with these cards.
For sharing in my environment I have my best cards printed. It's more personal. Especially if you pick a motif and give it away with a frame.
I learned from Sieglinde:
For all big goals do not neglect the small tasks!
With a little attention you can give a lot of joy.
Often a nice picture and an encouraging saying may be enough to brighten the day for a friend.
You may have a very different idea of ​​art, but be aware of what appeals to the people around you.