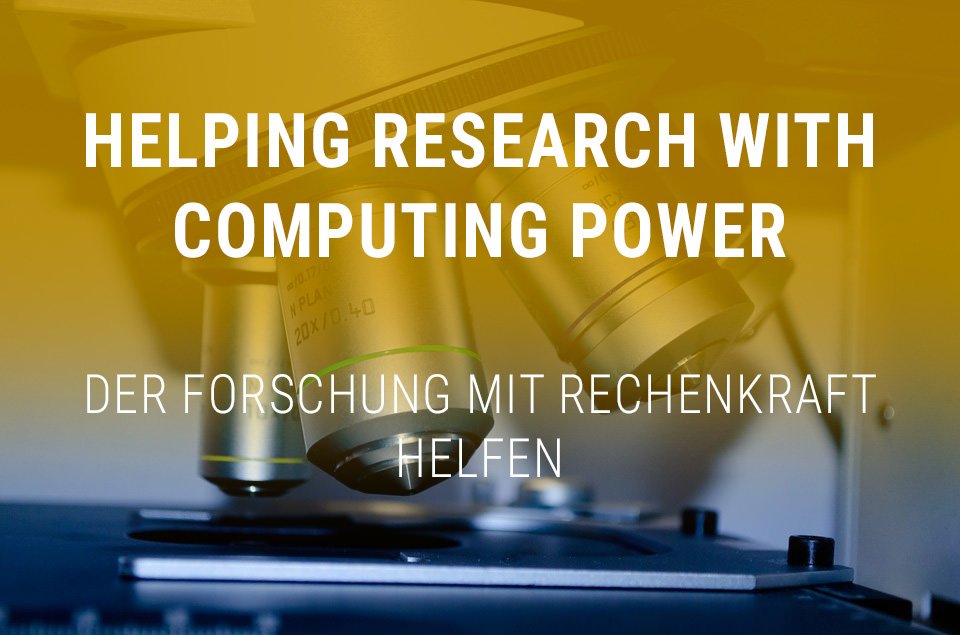 Make the World a better Place - Help with research to combat diseases
Recently I decided to extend my small server at Digital Ocean by 2 more cores to use even more computing power for the research projects. My little Droplet runs on 3 cores. The 3 cores run 24 hours - 7 days and do not take a break.
Vor kurzem habe ich mich dazu entschlossen meinen kleinen Server bei Digital Ocean um 2 weitere Kerne zu erweitern um noch mehr Rechenleistung für die Forschungsprojekte zu verwenden. Mein kleines Droplet läuft somit auf 3 Kernen. Die 3 Kerne laufen 24 Stunden - 7 Tage lang und machen keine Pause.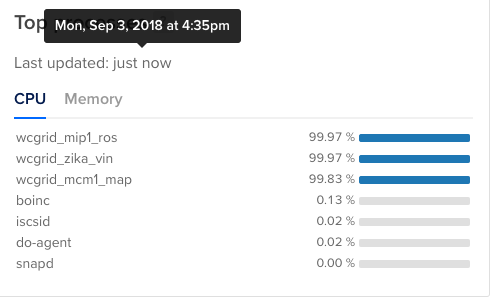 ---
Making this step from a $5 Droplet to a $15 Droplet was quite easy and worked right away. All I had to do was shut down the server once, buy the upgrade and switch it back on.
With the Command
sudo service boinc-client start
he went back to normal.
Dieser Schritt aus einem 5$ Droplet ein 15$ Droplet zu machen war recht einfach und hat auf Anhieb geklappt. Ich musste dazu lediglich den Server einmal kurz herunterfahren, das Upgrade kaufen und den Server wieder einschalten.
Mit dem Befehl
sudo service boinc-client start
lief er wieder wie gewohnt.
---
I have also set the core load to the full 100%. Since it is possible to mine with Digital Ocean, I see no problem there. The servers are designed for this.
Ebenfalls habe ich die Kernbelastung auf die vollen 100% hochgestellt. Da es bei Digital-Ocean möglich ist, mining zu betreiben sehe ich dort kein Problem. Die Server sind darauf ausgerichtet.
---
The research results are impressive
Die Forschungserbnisse können sich sehen lassen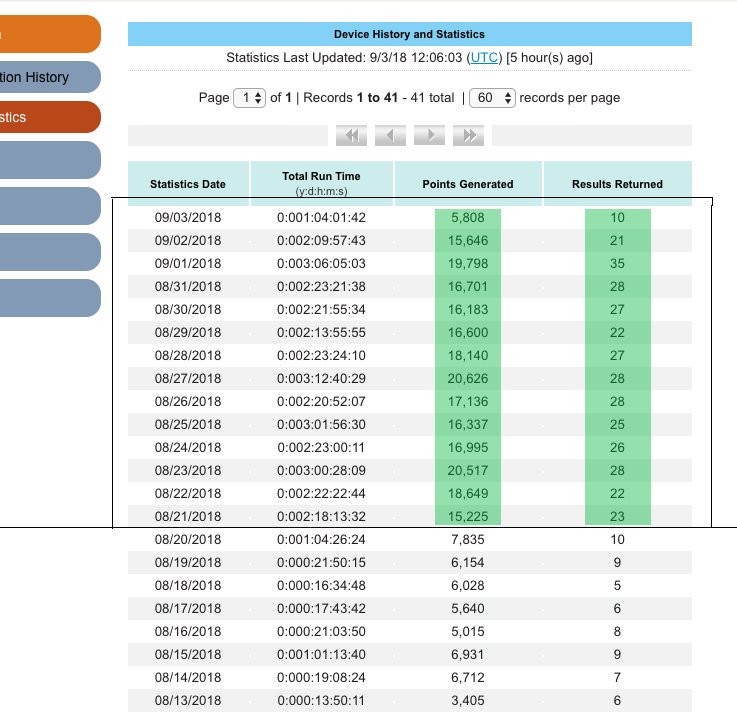 Since more cores can also solve more complicated computational tasks, it is obvious that this is reflected in my World Community Grid account. After the changeover, the calculated tasks have increased massively and I am very pleased about this.
Da mit mehr Kernen auch mehr komplizierte Rechenaufgaben gelöst werden können, liegt es auch nahe, das sich dieses in meinem World Community Grid Konto widerspiegelt. Nach dem Umstellung haben die errechneten Aufgaben massiv zugenommen und darüber bin ich sehr erfreut.
---
I use all proceeds from this post to run the small server to support research on cancer, AIDS (HIV), tuberculosis and Ebola.
If you have any questions about the project or if you would like to set up a server, I will be happy to help you. Just ask :)
Alle Einnahmen dieses Posts verwende ich dazu, den kleinen Server am laufen zu lassen und somit der Forschung bei Krebs, AIDS (HIV), Tuberkulose sowie Ebola zu unterstützen.
Bei Fragen zum Projekt oder wenn ihr auch einen Server aufsetzen möchtet, helfe ich euch gerne dabei. Einfach fragen :)
---
Many Thanks to you all
Vielen Dank euch!