...gibt es einen Sonderpreis (eine Delegierung von 100 SP für 4 Wochen) für das schönste Bild ...
You can find this article below. Everyone who can speak a little German is cordially invited to join us!
---
In unserer allwöchentlichen Quasselstunde am Donnerstag geht es diesmal um das Thema "Vernetzen von Steemains"
Für viele, vor allem neue Mitglieder, ist es recht schwer neue Follower zu bekommen.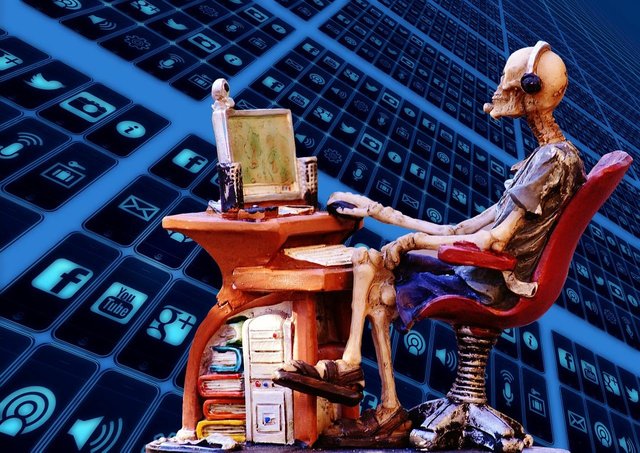 Nur durch das vernetzen von Steemains innerhalb der Blockchain und eben auch innerhalb unseres Discord Servers ist es möglich auf Dauer entsprechende Kontakte zu knüpfen. So kann man nach einer gewissen Anlaufzeit sicherstellen das die veröffentlichten Beiträge gelesen werden das man Kommentare erhält die auch Beitragsbezogen sind und letztendlich auch das sie durch ein Vote honoriert werden.
Ich weiß das viele eher nichts davon halten extra noch einen weiteren Discord beizutreten oder überhaupt diese Form der Kommunikation akzeptieren. Ich dachte und denke genauso, aber es gibt immer Moment keine alternativen sich besser kennen zulernen, Themen die Steem bezogen sind zu diskutieren, Fragen zu stellen oder einfach nur in lockerer Atmosphäre auch ein wenig Privates zu bequatschen.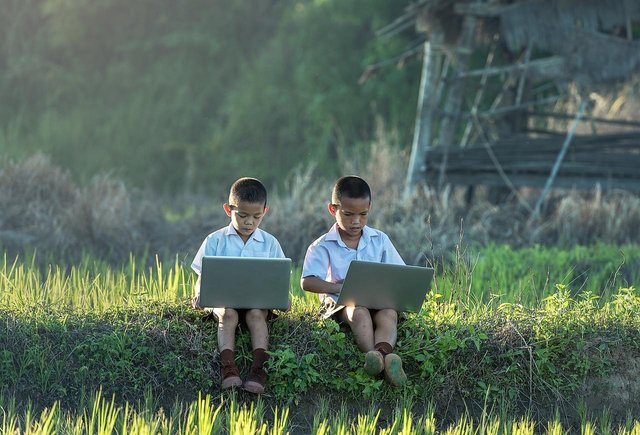 Ich weiß, dass ein Großteil der Mitglieder auf unsren Discord eher nur stille Mitleser sind und nur selten etwas von sich geben. Auch das ist vollkommen in Ordnung. Auch so kann man sich Wissen aneignen und lernt andere Mitglieder kennen und schätzen. Oft wird die ein oder andere Frage gestellt die Steem Interna betrifft. Aus den Antworten kann man auch durch mitlesen der Chats in unserem Discord viel lernen und das erlernte dann auch umsetzen.
In unserer Quasselstunde am Donnerstag treffen sich Leute im Sprach und auch im reinen Tex Chat. Das Ganze ist wirklich recht locker und es wird auch viel herumgealbert und es gibt sicherlich auch was zu lachen. Es dreht sich nicht nur um das Thema Steem, sondern es wird auch einiges privates preisgegeben. Viele unserer Mitglieder leben auf der ganzen Welt verteilt und so gibt es natürlich recht interessante Geschichten. Von Asien über Südamerika bis in die tiefste Pampa am Mittelmeer. Überall sind die Steemains unseres Discord vertreten :)
Jede Woche gibt es kleinere und größere Themen die über die man sich austauscht, es werden Wettbewerbe veranstaltet und natürlich werden auch einige Preise verlost.
Hier die Preise für die 4.te Quasselstunde am 11.4
@greece-lover spendiert
Delegierung von 50 SP für 4 Wochen
1 Jar Token dafür bekommt man ein Vote auf einen Beitrag seiner Wahl in Höhe von 1,5 $
@platuro spendiert
1 Steem Monster Booster Pack
---
Meistens werden spontan dann noch weiter Preise von Teilnehmern der Quasselstunde verlost.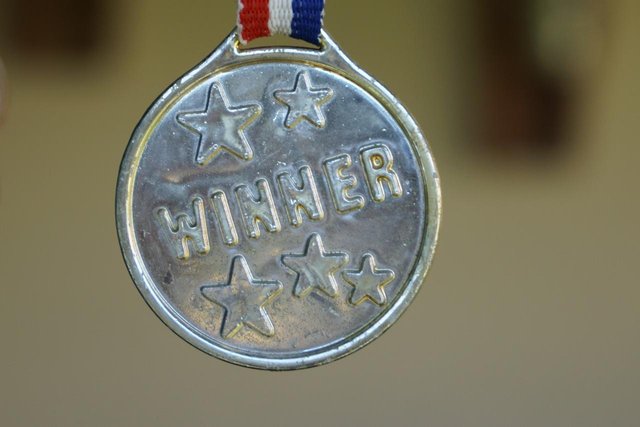 In dieser Woche gibt es einen Sonderpreis (eine Delegierung von 100 SP für 4 Wochen) für das schönste Bild das dich (egal ob du zu erkennen bist oder auch nicht) in mitten der Natur zeigt. Suche ein schönes Bild heraus und veröffentliche es im Text Channel der Quasselstunde.
Gewinnen wird das Bild das von den anderen Mitgliedern die meisten Likes erhält!
Hier ein Beispielbild von mir :)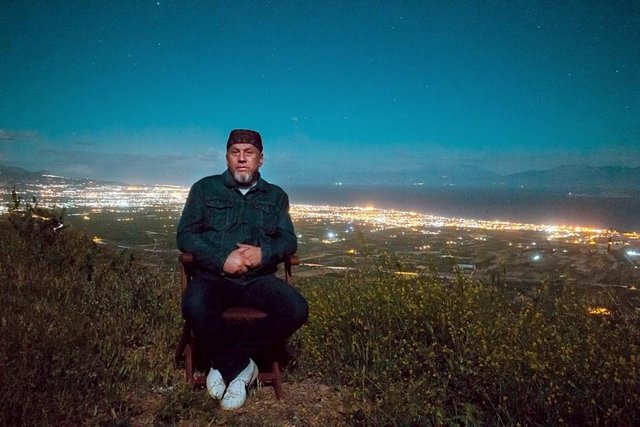 Also überlege nicht weiter, sondern komm und "Quassele" eine Runde im Text oder Sprach Chat am Donnerstag mit.
Drücke auf den Einladungslink und schon hast du es geschafft Mitglied im GSB zu werden.
https://discord.gg/HVh2X9B
---
Teile diesen Beitrag in deinem Blog bei Steem das auch alle Steemains bescheid wissen.

---
Here you can find the english translation of the article
---
...there is a special prize (a delegation of 100 SP for 4 weeks) for the most beautiful picture ...
This time our weekly tittle-tattle on Thursday is about the topic "Networking Steemains".
For many, especially new members, it is quite hard to get new followers.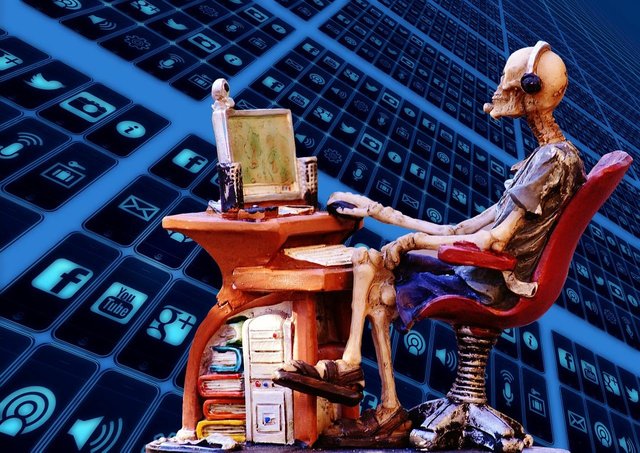 Only by networking Steemains within the Blockchain and even within our Discord Server it is possible to make appropriate contacts in the long run. So you can make sure after a certain start-up time that the published articles are read, that you get comments that are also contribution-related and finally also that they are rewarded by a vote.
I know that many people would rather not think anything of joining another discord or accept this form of communication at all. I thought and think the same, but **there is always no time to get to know each other better, to discuss topics related to Steem, to ask questions or just to chat in a relaxed atmosphere.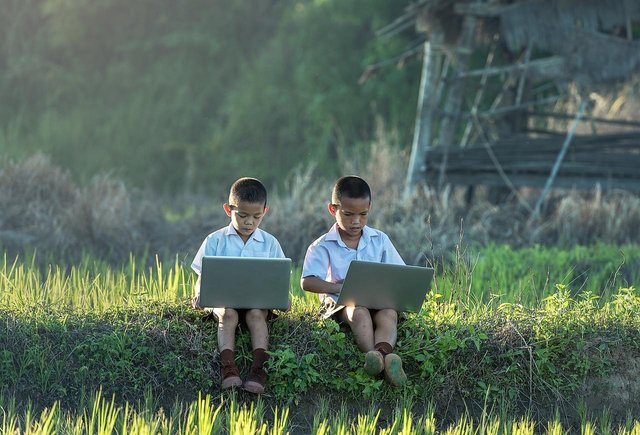 I know that a majority of the members on our Discord are rather silent readers and seldom give anything of themselves. This is also perfectly ok. Even so, you can acquire knowledge and get to know and appreciate other members. Often one or the other question is asked concerning Steem internals. You can also learn a lot from the answers by reading the chats in our Discord and then put what you have learned into practice.
In our tittle-tattle on Thursday people meet in the language and also in pure Text Chat. The whole thing is really really relaxed and there is a lot of fooling around and there is certainly something to laugh about. It is not only about the topic Steem, but it is also some private revealed. Many of our members live all over the world and so there are of course quite interesting stories. From Asia to South America to the deepest nowhere of the Mediterranean. Everywhere the Steemains are represented our Discord :)
Every week there are smaller and bigger topics to exchange about, competitions are organized and of course some prizes are raffled.
Here the prizes for the 4th tittle-tattle on the 11.4
@greece-lover donated
Delegation of 50 SP for 4 weeks
1 jar token for which you get a vote on a contribution of your choice of $1.5.
@platuro donated
1 Steem Monster Booster Pack
---
Most of the time there will be spontaneous further prizes of participants of the tittle-tattle raffle.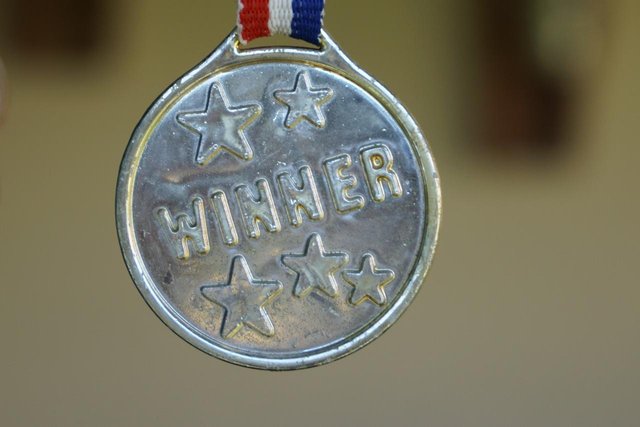 This week there is a special prize (a delegation of 100 SP for 4 weeks) for the most beautiful picture that shows you (no matter if you are recognizable or not) in the middle of nature. Choose a nice picture and publish it in the text channel of our Discord.
Win the picture that gets the most Likes from the other members!
Here an example picture of me :)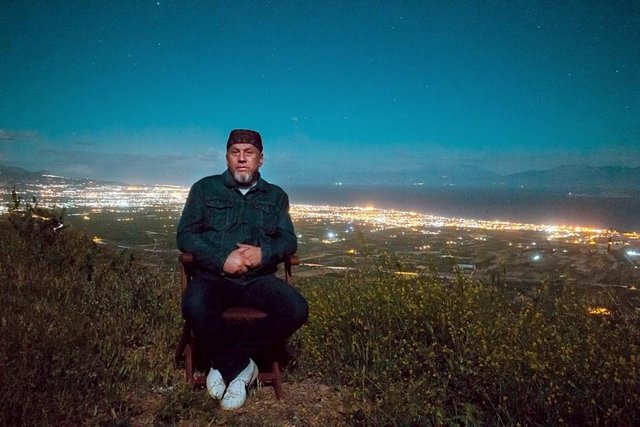 So don't think any further, come and "tattle" a bit in the text chat or voice chat on Thursday.
**Press the invitation link and you've already managed to become a member of the GSB.
https://discord.gg/HVh2X9B
---
Share this post with Steem on your blog so all Steemains know about it.

---