Fehmarn von Heiligenhafen aus gesehen.
Wer genau hin schaut kann drei Türme erkennen, natürlich den Leuchtturm Flügge (Mitte links) und den Kirchturm von Petersdorf (Mitte rechts), ja und auch das nicht so attraktive Getreidesilo von Petersdorf.
Man kann sich durchaus gut vorstellen das der Kirchturm in früheren Zeiten als Orientierungsmarke für die Schifffahrt diente.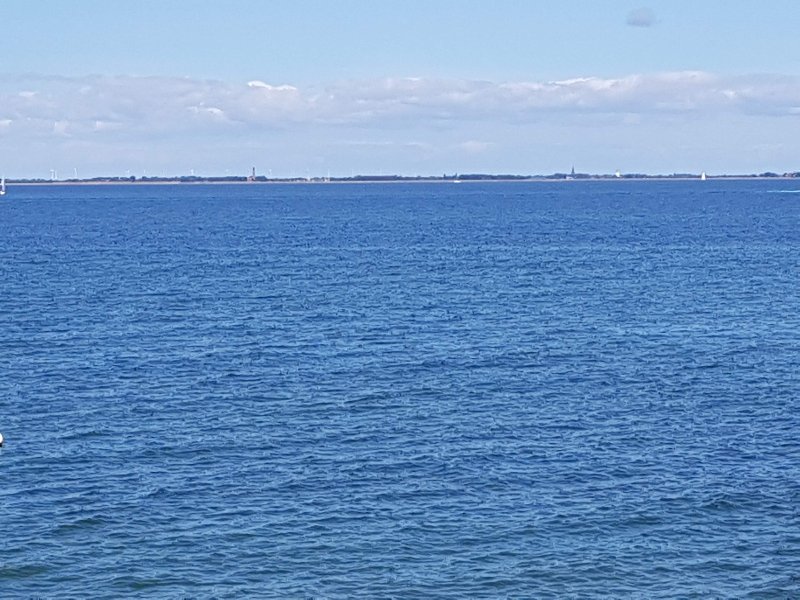 Fehmarn seen from Heiligenhafen.
Who looks exactly can see three towers, of course the lighthouse Flügge (middle left) and the church tower of Petersdorf (middle right), yes and also the not so attractive grain silo of Petersdorf.
One can well imagine that the church tower served in former times as a landmark for navigation.
---
Pictures by kind permission of natuerlichfehmarn.de