Bei den letzten #sundayclassics wurde eine BEER-haltige Woche ausgelöst und einige kamen bereits in den Genuss des beliebten BEER-DROP vom @beerlover. Was es damit auf sich hat, erfahrt ihr weiter unten. Jetzt gibt es erst mal Punk der ersten Stunde.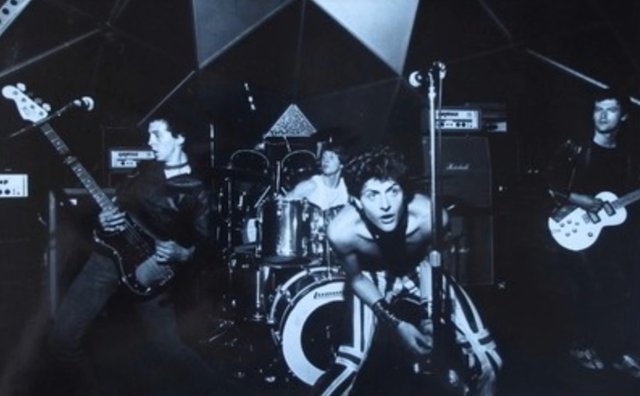 The Drones wurden 1976 in Manchester gegründet und gehören somit zu den ersten Bands des Punk. Bevor sie nach London gingen, gaben sie ihren ersten Live Auftritt 1976 mit Generation X zusammen in ihrem Heimatort. The Drones wurden zu einem festen Bestandteil der Bands die im neu eröffneten Londoner Roxy Club auftraten und spielten als Vorgruppe von The Vibrators, X-Ray Spex und Chelsea. 1977 erschien die erste EP Temptations Of A White Collar Worker mit dem Song Lookakikes und die Single Bone Idol und Just Wanna Be Myself, ein Song der zum Klassiker wurde. Als krönender Abschluss folgte noch im November der Longplayer Further Temptations bevor es ruhig um The Drones wurde.
Nach 12 Jahren meldeten sich The Drones 1999 mit dem Longplayer Sorted zurück und gaben Promo Konzerte über die Landesgrenzen hinaus, bis in die USA. Seit 2015 sind sie sporadisch wieder aktiv und geben Konzerte bei denen sie neue und alte Songs spielen.
Hört doch mal rein
---
Temptations of a White Collar Worker EP (1977)
---
Lookalikes - Live Manchester (1977)
---
I Just Want To Be Myself & Bone Idol (1977)
---
Be My Baby (Peel Session - 1978)
---
Longplayer - Further Temptations (1977)
---
Live at Salford (2017)
---
Die #sundayclassics sind für heute noch nicht vorbei. Ich empfehle euch auf jeden Fall einen Besuch bei diesem Kollegen der lauten Musik: @muelli war schon fleißig und berichtet woher er seine krumme Nase hat; @bitandi war am Wochenende auf dem EselRock Festival, mal sehen ob da heute noch was kommt und dem @prinzvalium sein #musikschnipselcontest ist spurlos verschwunden und wird von vielen vermisst.

Jetzt komme ich zum Bier, weil es so gut schmeckt und eben auch gut zum Punk passt. Besucht erstmal diese Seite vom @detlev, denn er hat zu seinem 103. #BeerSaturday Post zu einer Beer-Challenge aufgerufen.
---

Was ist dieser BEER-(AIR)DROP?
---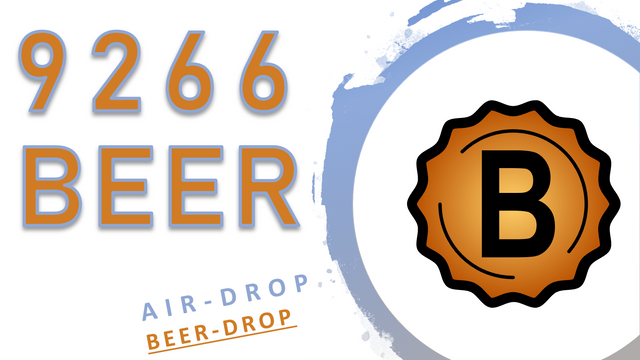 Hier nun von mir kurz erklärt!
Bei deiner Wallet anmelden
Falls noch nicht geschehen, dann meldet euch erstmal auf der Seite https://steem-engine.com an, denn das ist eure Wallet für den BEER Token. Falls ihr vorher wissen wollt, ob ihr schon einen BEER-DROP besitzt, könnt ihr hier nachsehen wer wie viele hat. Insgesamt besitzen 326 Steemianer bereits einen oder mehrere BEER-DROPS, es kann also gut sein, dass ihr schon welche habt.
Kommentar schreiben & BEER-DROP bekommen
Wenn ihr z.B. bei diesem Post einen Kommentar schreibt, dann bekommt ihr bis auf weiteres einen BEER-DROP von @depot69 ausgegeben, wobei die Zeche vom @beerlover übernommen wird. Es gibt natürlich weitere Steemianer die einen BEER-DROP ausgeben, aber dazu gleich.
BEER-DROP sammeln
Ihr müsst mindestens 10 BEER-DROP sammeln, damit man selbst welche verteilen kann. Die verteilten BEER-DROPS werden nicht wieder von eurem Wallet abgebucht. Wenn man auf einen Post oder Kommentar das Zauberwort !BEER erwähnt, dann gebt ihr ein Bier aus und die Zeche übernimmt der @beerlover.

So sieht dein Kommentar beim Empfänger aus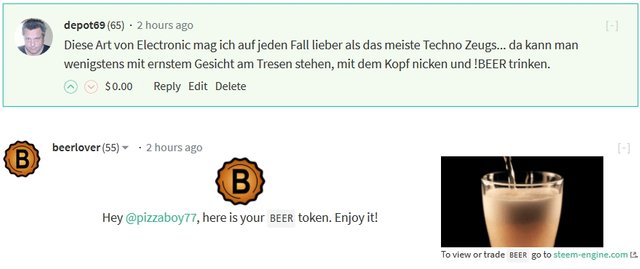 Diese Mention bekommt der Empfänger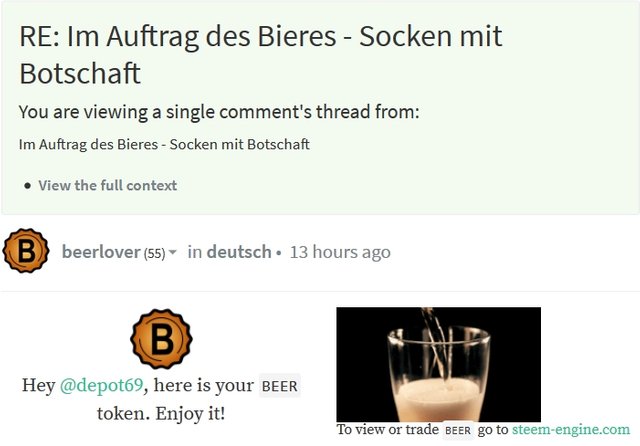 Wie bekomme ich weitere BEER-Token
Der schnellste Weg ist sicherlich wenn man die BEER-Token über seine Wallet bei steem-engine kauft. Die billigere Möglichkeit ist von der BEER-DROP Aktion zu profitieren und noch welche von den über 9.000 verfügbaren kostenlosen BEER-DROPS zu erhalten. Die wichtigste Seite ist die vom Initiator & Bierexperten @detlev der uns jeden Samstag beim #beersaturday mit Informationen rund um süffige Gebräu versorgt.
Die Punker verteilen bei den #sundayclassics gerne mal ein Bier und ansonsten kann man in der Liste nachsehen wer alles mehr als 10 BEER-DROPS hat und wie freizügig er in seinen Kommentaren diese verteilt.
BEER-DROP selbst verteilen
Wenn du jetzt 10 BEER-DROP gesammelt hast, dann kannst du jetzt in deinen Kommentaren selbst welche verteilen. Du musst nur im Text das Zauberwort !BEER eingeben und der Empfänger bekommt vom @beerlover einen BEER-DROP in sein Wallet.

Ich finde diese Aktion mit dem BEER-DROP von @detlev einfach genial und klasse.
Also los geht es!
Kommentar schreiben
BEER-DROP kassieren
10 BEER-DROP sammeln
BEER-DROP selber ausgeben



...und wer noch nicht dabei war, der will vielleicht noch: Jeder ist dazu eingeladen seinen geliebten Krach (Punk) bei den #sundayclassics zu hinterlassen. Bitte unbedingt den Tag #sundayclassics angeben, damit man euren Beitrag auch findet.
---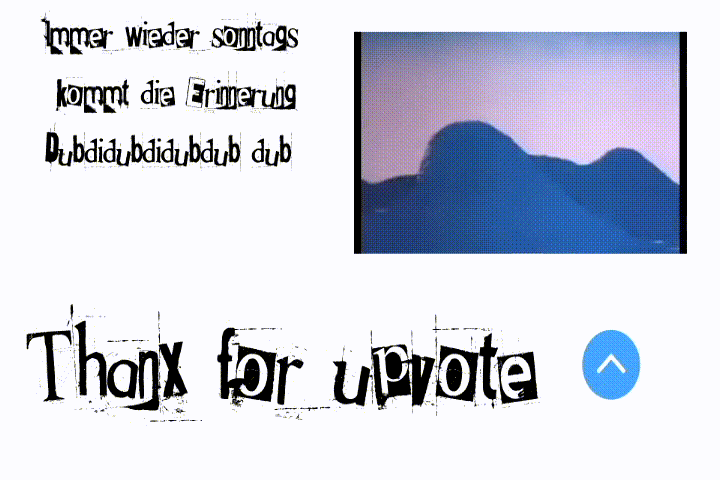 Hier sind die sundayclassics von @depot69
---