"Digital Cash in eCommerce" Table bei der Bits & Pretzels auf der Wiesn!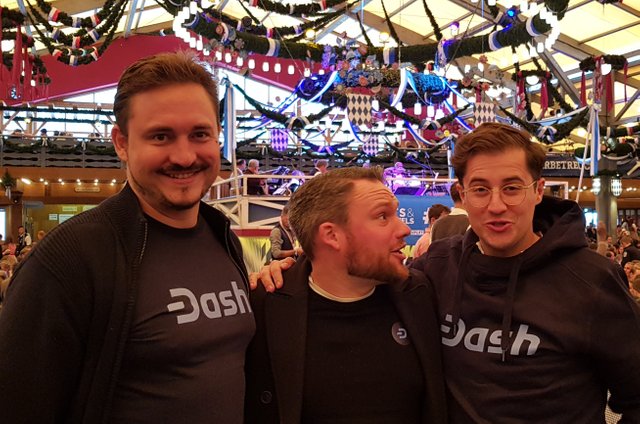 Der "Digital Cash im eCommerce" Tisch im Schottenhamelzelt bei der Bits & Pretzels hat viele Besucher angelockt. Wir haben dort Konferenzteilnehmer getroffen, die gerne über die Verwendung von Dash als neue und innovative Zahlungsmethode sprechen wollten! 
Mehr zum Table-Konzept hier: https://www.bitsandpretzels.com/table-captains#Topic-Tables
Hier der Eintrag von der offiziellen Bits&Pretzels Seite:
"Digital Cash in eCommerce"
Discussion  of the potential crypto currencies can provide as alternative means of  payment in eCommerce and trade. How does a crypto infrastructure work  and what to keep in mind in legal and tax terms.