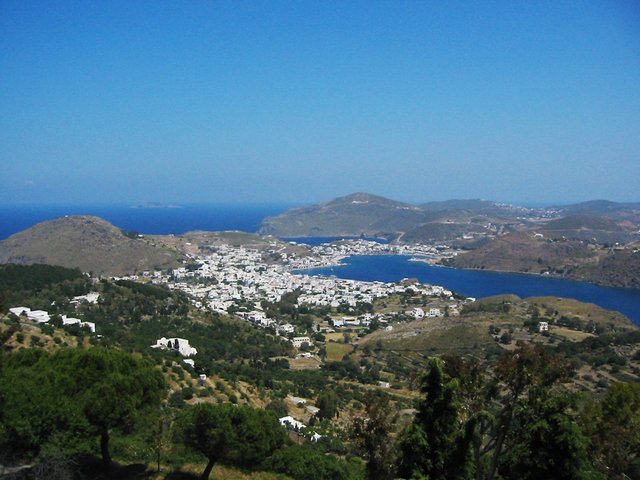 Hallo liebe Community,
heute möchte ich euch auf die griechische Insel PATMOS entführen.
Hello dear community,
Today I want to take you to the Greek island PATMOS.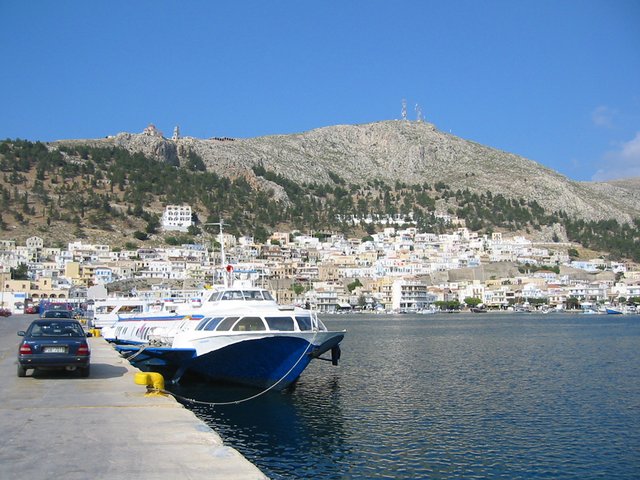 Wir fuhren von Kos aus mit dem "flying dolphin" einem Tragflügelboot los und hatten schon unterwegs eine Panne und mussten in Kalymnos stoppen. Ja, diese Boote sind nicht mehr die neuesten. Die Weiterfahrt war wunderschön vorbei an schönen Inseln, immer inmitten des unglaublichen Blaus der Ägais.
We started from Kos with the "flying dolphin" a hydrofoil and had a breakdown already on the way and had to stop in Kalymnos. Yes, these boats are not the newest. The onward journey was beautiful past beautiful islands, always in the middle of the incredible blue of the Aegean Sea.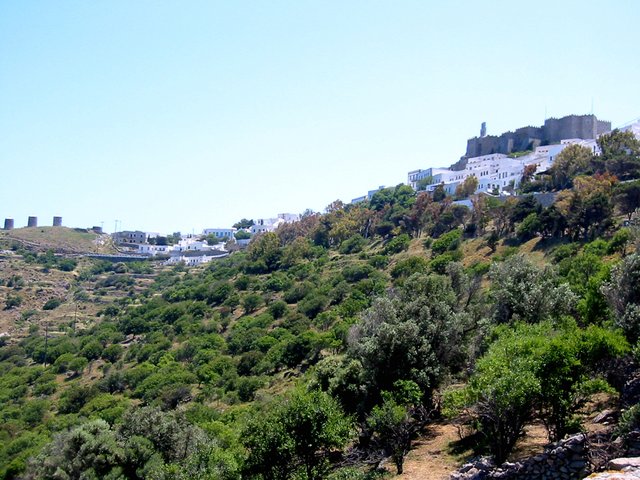 Angekommen in Skala, dem Fährhafen von Patmos, liefen wir gleich zum Johanneskloster hoch, das über der Insel thront. Das Kloster wurde 1088 auf den Ruinen eines Artemis Tempels gegründet und ist seit 1999 Weltkulturerbe der Unesco.
Arrived in Skala, the ferry port of Patmos, we went straight up to the Johannes Monastery, which towers over the island. The monastery was founded in 1088 on the ruins of an Artemis temple and since 1999 World Heritage Site of the UNESCO.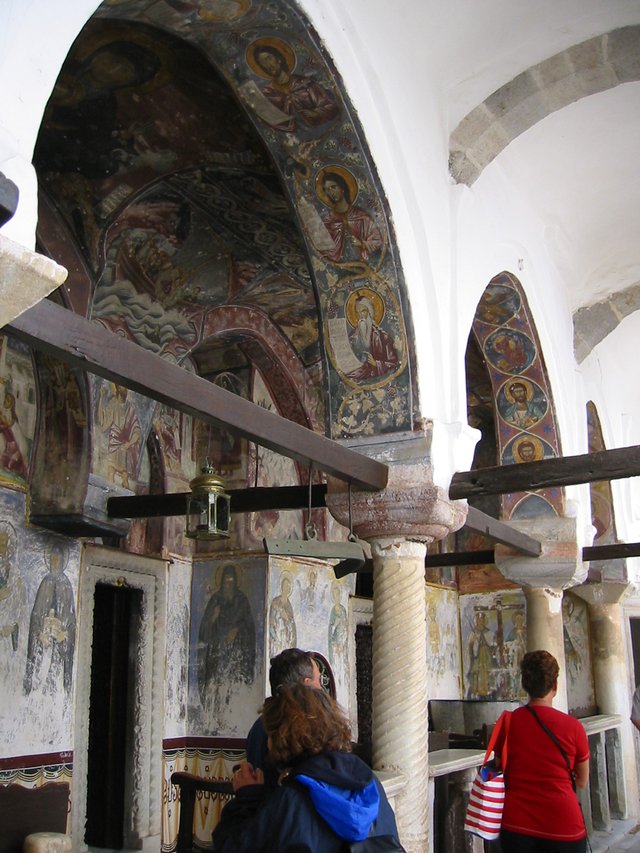 In römischer Zeit war Patmos ein Verbannungsort, dort schrieb der heilige Johannes in einer Höhle seine Offenbarung. Wir besichtigten sie auf dem Rückweg vom Kloster, ein beeindruckender Ort.
In Roman times, Patmos was a place of exile, where St. John wrote his revelation in a cave. We visited them on the way back from the monastery, an impressive place.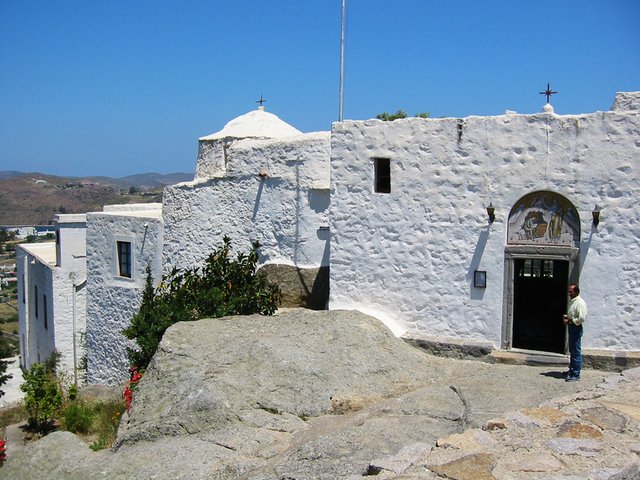 Patmos, die "Heilige Insel" ist nur 34 Quadratkilometer groß und hat circa 3000 Einwohner. In Skala, dem Hauptort gibt es einige urige Tavernen und wir hatten ein leckeres, typisch griechisches Mahl.
Patmos, the "Holy Island" is only 34 square kilometers and has about 3000 inhabitants. In Skala, the main town, there are some quaint taverns and we had a delicious, typically Greek meal.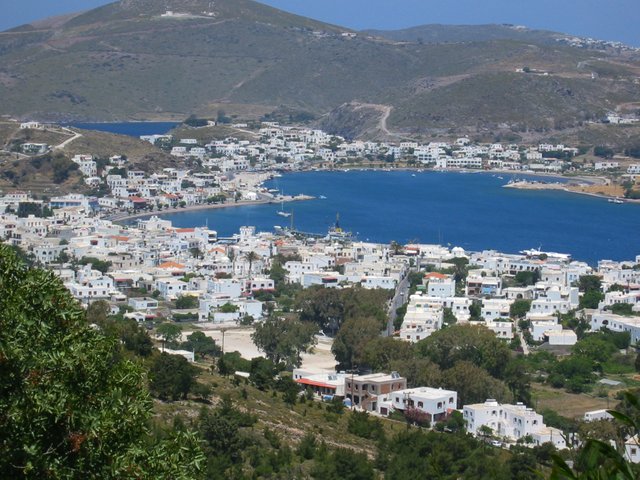 Auf der Rückfahrt nach Kos kam ein Sturm auf und der "flying dolphin" konnte nicht mit seinen Tragflügeln, das Wasser verlassen. Die Ägais tobte, die Griechen bekreuzigten sich und auch mir war nicht wohl. Nach circa 5 (statt 2) Stunden erreichten wir den Hafen von Kos und fuhren mit unserem Motorroller ins Hotel.
Das war aufregend.
Habt alle einen schönen Abend!
Liebe Grüße Alexa
On the way back to Kos came a storm and the "flying dolphin" could not leave with his wings, the water. The Aegean raged, the Greeks crossed themselves and I too was not well. After about 5 (instead of 2) hours we reached we reached the port of Kos and drove our scooter into the hotel.
That was exciting.
Have a nice evening!
Greetings Alexa