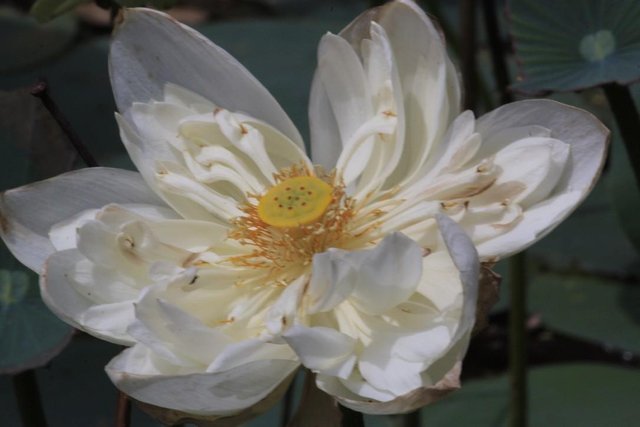 These are beautiful flowers. Big as two palms of the hand and as delicate as a rose.
This is often used in Asia for the temples.

Das sind wunderschöne Blumen. Groß wie zwei Handflächen und so zarte Blüten wie eine Rose.
Diese wird in Asien oft für die Tempel verwendet.