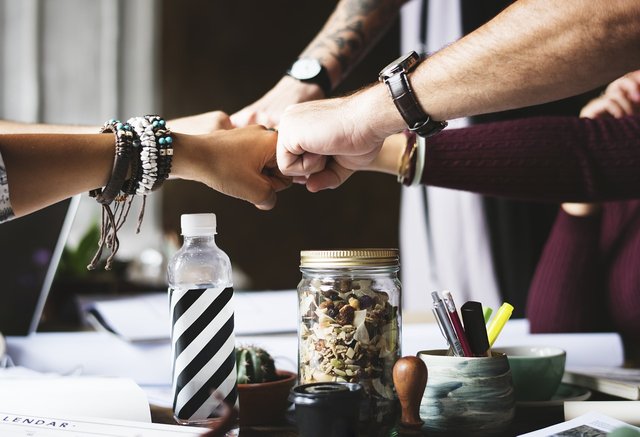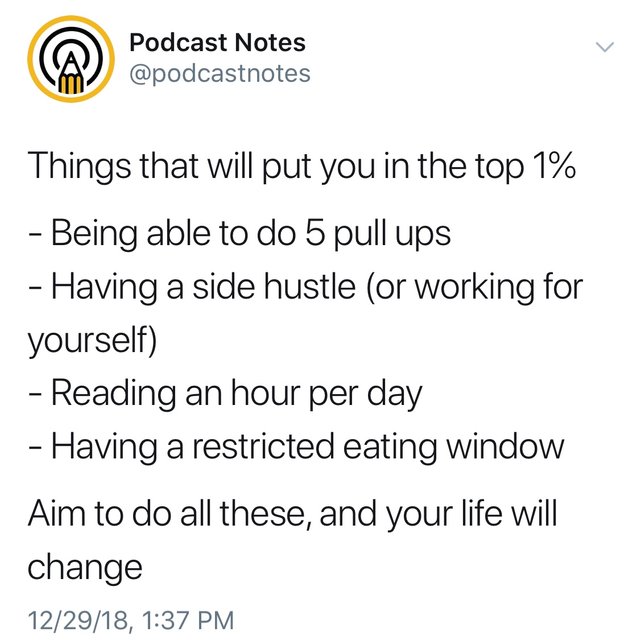 I love having a bulleted list of things to do. It's just so clean and such an easy way to get an overview of what needs to get done.
When you have a list like this, it's a lot easier to make a plan to attack it and then actually follow through on it.
I came across this tweet earlier today and I fell in love with it immediately.
It strikes me as being a quick and clean and VERY effective way to change your life... right now.
Anyone can get off the couch and do these things today. There is nothing stopping them but themselves.
When you realize that changing your life for the better happens when you take consistent daily action, no matter how simple, then you gain a great power.
You gain the very power and strength you need to actually change your life.
Most people think that changing their life requires some modicum of external circumstances. They believe that if they had x y and z, their life would change for the better.
They believe a new car, a thousand dollars or even winning the lottery is their only ticket to freedom.
They're waiting for someone else to hand them a better life on a silver platter.
That platter will never come. Nobody will spoon feed this shit to you.
The only way to make a positive change in your life is to start today. Start doing the things on this list today and then keep doing them every day and you will see your life change before your eyes.
And when your life begins to change, you will realize that you are capable of anything. Through small, daily and consistent actions we can change the entire world.
Don't wait. Start now.