As a form of my appreciation to steemit users, please allow me to offer free @username design concept to steemians friends.
Some simple design concepts I attached in this post, there are 6 examples of designs that I have created by using Corel Draw, this simple concept I dedicate to friends steemians for free. design concept at the end of this post can help steamians friends to further enhance your post, and certainly also to facilitate the reader at the end look @username you in an image to invite readers to give Upvote | Follow and also Resteem your post.
Here are 6 designs I made especially for steemians friends for free



How:
To get this free design drawing How easy it is, just Upvote and Resteem this post.
Interested, please comment and design options how I can write @username ?
then I will reply to a friend's comments along with a picture that I have filled the your name on @username picture .
If there is addition of writing or color and other please fill in the comments
Hopefully keep our relationship and interaction in steemit, share beautiful things in steemit, may steemian friends continue to be motivated in steemit by donating their works to be viewed and read around the world, together with our steemit can.
"DREAM IT" "STEEM IT"
---
INDONESIA
Sebagai bentuk apresiasi saya kepada pengguna steemit, izinkan dengan ini saya tawarkan konsep desain username gratis kepada sahabat steemians.
Beberapa konsep desain sederhana saya lampirkan dalam dalam postingan ini, ada 6 contoh desain yang sudah saya buat dengan menggunakan Corel Draw, konsep sederhana ini saya persembahkan kepada sahabat steemians secara gratis. desain konsep di akhir postingan ini bisa membantu sahabat steamians untuk lebih mempercantik postingan, dan pastinya juga untuk mempermudah pembaca di akhir terlihat username anda pada sebuah gambar untuk mengajak pembaca memberi Upvote | Follow dan juga Resteem.
Ini dia 6 desain yang saya buat khusus untuk sahabat steemians secara gratis




Caranya :
Untuk memperoleh gambar desain gratis ini Cara nya mudah, hanya Upvote dan Resteem postingan ini.
Yang berminat, silahkan comment dan pilihan desain yang keberapa untuk dapat saya tulis @usernamenya?
kemudian saya akan membalas komentar sahabat beserta gambar yang sudah saya terisi nama @username sahabat.
Jika ada penambahan Tulisan maupun warna beserta lainnya silahkan isi dalam komentar
Semoga tetap terjalin ukhuwah dan interaksi kita dalam steemit, berbagi hal hal yang indah dalam steemit, semoga sahabat steemian terus bermotivasi dalam steemit dengan menyumbangkan karya karyanya untuk dapat di lihat dan dibaca di seluruh dunia, bersama steemit kita bisa.
"DREAM IT" "STEEM IT"
Besar harapan hadiah kecil ini menjadi motivasi bagi saya dan juga sahabat steemians untuk terus bisa berekspresi melalui steemit sebagai tempat eksperimen terutama dalam hal menulis.
Terima Kasih kepada kurator Indonesia @levycore @aiqabrago
Terima kasih kepada sahabat steemians semuanya
@zulfadliekawom @bukharisulaiman @zainalbakri @rayfa @doktermuslem @teukumukhlis @ayijufridar @abieikram @agustiarismail @ahlawat @alfi.yusuf @alvapurba @always1succes @amarkadafi @amrizal.amd @aqbayli @armiden @antintelicoinves @atafauzan @azizjesika @bilalhaider @bim.scouting @bornwin @brunnernathan @bukharidin @bukharisulaiman @cryptotrumpet @danizaharie @dragos0897 @dtworker @dwerggjuhh @eazyh @edifadhil @epeakinfo @fadhilaceh @faukas @fcbnews @fitriani @fuadjamaluddin @gamemusic @geneeveret @ilhamramadhani @iliketoast @imagediet @investlimestone @iqbaal @iyuta @izbing @jackmiller @mukhtar.juned @taministy @marzukie @mushthafakamal @fuadjamaluddin @jamalgayoni @jaydenbox @joanaltres @abumuda @rismanrachman @waldan @teukukemalfasya @musyawirwaspada @bahagia-arbi @safwaninisam @stemm77 @rawohnanggroe @hasanuddin @jumaidajafar @hidayat @nazarashy @munawir91 @jahnvanhoess @mushthafakamal @nurhayati @jealson @mustafa1989 @azirgraff @abupasi.alachy @amrykrs @heriadi @putrisalju @agusdiansyah @nayya24 @yaumil @fikri @klen.civil @husaini @nadilchairi @clea @muammar @edy02 @fahmidamti @kakilasak @arkan @ichwansyahputra @rizalfajri @awinyaksteemit @uswatull @slempase @taqdirul94 @wiya @razack-pulo @teukeuilham @syehlah @sulmar @ridwant @asnamhd @riski @amri @boyelleq @foarsyad @moersal @ghufranreza @zuraini @agmalirsadi @kemal13 @yuyuart @rahmats @citrarahman @atafauzan @quinci87 @zulkarnain @faridrizkia @yandot @khairulmuammar @muhammadzairil @nadilchairi @adilvakhri @imranroza @rahmanovic @jodipamungkas @muhammadfurqan @rizasukma @naja @rahmathidayat097 @samsulbahri90 @abduhawab @divasafitrii @agusscout @lusanamaya @ihsan89 @riezky @saifmmc @hadimemories @novale @marthunis227 @irwanda @alvaro017 @rizajb @arkan @adi.pisces @teukukhaidir @dsatria @wahyurahadiann @abunagaya @nyakaziz @amarkadafi @saifullah05 @fahmidamti @berkat @indazu @masriadi @makhzar @safran @quincy87 @horazwiwik @muhammadzairil @rahmats @barvon @azkadzaky @juned @harferri @osaka @yanakellen @mafis @molyshare @bewe @daiky69 @andesign @miftahuddin @husaini88 @mariyudi @ikramramli @faisalmatriadi @tuanpuput @mariskalubis @rizals @bookrak @newscryptonator @farahtjut @fuadxxi @zolia @dewiana
Salam KSI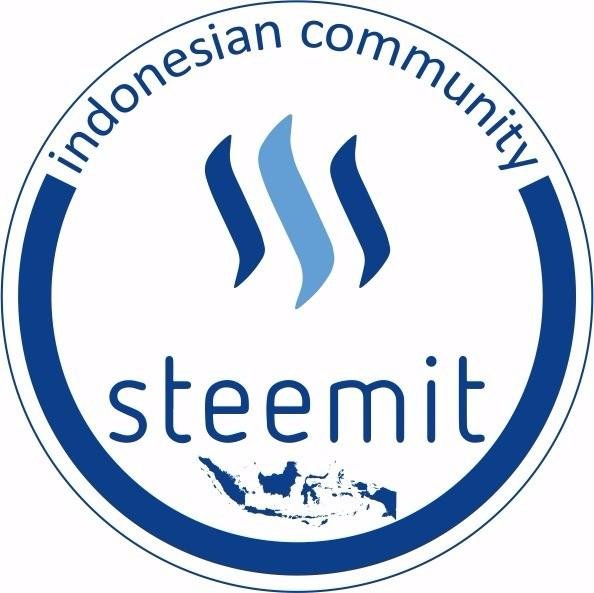 Salam