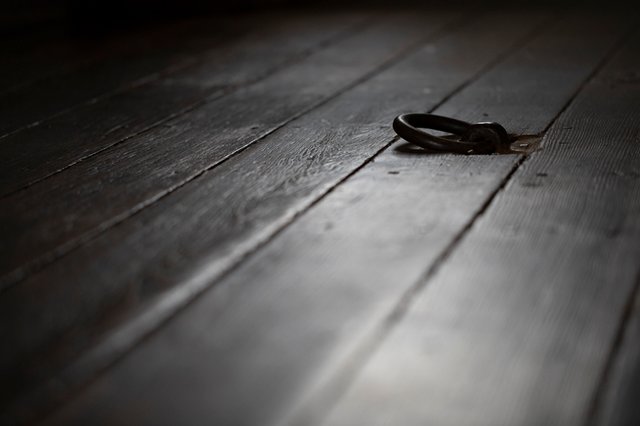 Photo taken by me @derangedvisions. This is a shackle inside of an old prison cell in the old Appomattox Jail.
---
Power of the Insignificant

This theme was an idea from the one and only @meno. There is beauty in the small and seemingly insignificant things in this world, but you have to find a way to capture that beauty. That is the challenge that we as photographers face every time we frame up a shot. We have to make the ordinary things in this world tell a story and really capture the essence of the phrase "A picture is worth a thousand words."
So with this theme, I am looking for pictures of objects that people would normally pass by without giving a second thought about. This is a bit of a more challenging theme for the newer photographers, but if it can really push your abilities and make you see the world in a new way if you embrace the theme. I am looking forward to your awesome entries. I already know that these are going to be great!
---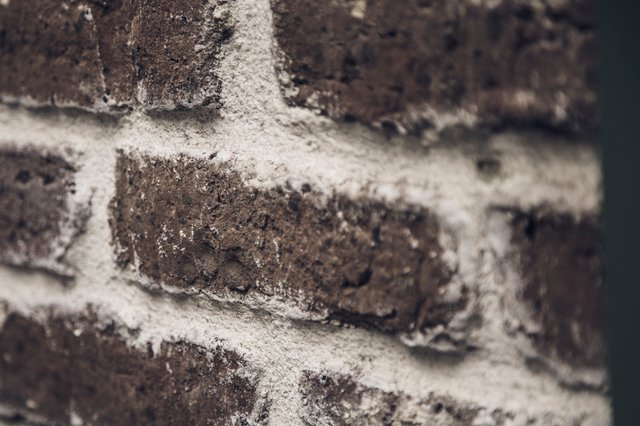 Photo taken by me @derangedvisions. A lot of the bricks on the old buildings in Charleston, South Carolina, were made by slave children during the 1800s. Some of the bricks have finger print marks in the bricks from the children because the bricks were still hot when they were handling them. The hot bricks left the children with burns on their hands, but they were forced to keep working.
---
How is the Deranged Photography Contest set up?

The contest will be broken up into three different tiers. Each will have a different payout for the winners based on what tier you enter into. Here is a breakdown of the winning based on the tiers:
| Place | Professional | Amateur | Beginner |
| --- | --- | --- | --- |
| 1st | 1.25 SBD | 1 SBD | 1 SBD |
| 2nd | 0.75 SBD | 0.5 SBD | 0.5 SBD |
| 3rd | 0.5 SBD | 0.25 SBD | 0.25 SBD |
---
Each contest will be open for submissions for 5 days after the post is made and then closes at 0100 UTC (1800 MST) on the 5th day.
This will give me and any guest judges time to judge the submissions and create the post announcing the winners.
How to enter

When you enter a photo in the competition, you will state what tier you want to be judged in and locked in for the month at that level.
For example if you enter a photo, you drop the photo in the comment section, state what level of photographer you are, and then give a description of the photograph.
If you want to make your own post and reference the contest in your post, that would be awesome, just remember to post your picture in the comment section along with your post link. Who knows, you may get a visit and an upvote on your post as well as an upvote on the picture. Use the tag #derangedphotography to make it easy to find your posts.
Additional Notes

Only one submission per contest. Extra submissions will be ignored.

You can switch your tier ONE time per month, but only if you are moving up into a higher tier, for example if you are currently in the amateur tier, but you think that you have a photograph that you want to enter in the professional tier, you can state that you are changing your tier to professional. You will then be locked into the new tier for the remainder of the month. You are not able to move down to a lower tier, like going from amateur to the beginner tier.

If you do not state wish tier you want to be judged in for the month, I will leave a comment to remind you to do so, but if you don't respond, you will be assigned to a tier and locked in for that month.

Plagiarism will not be tolerated in any form. All submissions must be your own work. I will investigate every entry and one of the main sponsors is the @steemcleaners team, so if you are caught plagiarizing, not only will you be blacklisted from competing from any future contests, but you will be reported to @steemcleaners as well. It is not worth it to try and cheat, especially with the 3 tier set up where everyone has an equal shot of winning.
Who are the amazing sponsors?

One major sponsor to the contests is @pfunk. For those that don't know @pfunk is a very active witness on the platform that is doing a lot behind the scenes to ensure that your user experience is a smooth one.
@pfunk aids in the process of new account set ups, a big part of Steemit Chat, and a part of the @steemcleaners team. @pfunk also is a huge supporter of the Open Mic contests run by @luzcypher.
You should seriously consider casting a witness vote for @pfunk.
Another major sponsor is @czechglobalhosts. For those that don't know, @czechglobalhosts puts on two daily photo contests that are open to anyone to enter. His contests cover the entire globe so that anyone can enter. The days and themes are:
Australian Monday
Antarctica and World's Oceans Tuesday
African Wednesday
European Thursday
North American Friday
South American Saturday
Asian Sunday
On top of the themed daily continent contests, he hosts a daily travel contests specific to the beautiful country of the Czech Republic. So make sure to follow @czechglobalhosts and participate in his contests because he is offering two daily photography contests that you can enter to win.
The other sponsors I have are @guiltyparties and the @steemcleaners team. @guiltyparties and everyone else behind @steemcleaners does so much for the platform as a whole, trying to reduce the spammers, phishing and plagiarism that goes on here. If you have any free slots for witness votes you should consider casting a vote for @guiltyparties, vote for @patrice, vote for @anyx, vote for @pfunk, vote for @pjau, and vote for @arcange. Your votes for these great witnesses go a long way in ensuring the platform continues to thrive.
If you would like to become a sponsor and delegate SP to the Deranged Photography Contests you can do so by clicking on the following links:
50 SP, 100SP, 250SP, 500SP, 1000SP,5000SP.
Now get out and start shooting

I hope you are all excited about this new contest. The contest themes will be different than what you are used to seeing on Steemit, and I am doing this to encourage everyone to get out and shoot new pictures. If you are a life long professional nature photographer, some of the themes may push you to try and learn something new. If you are just a beginner photographer, this is a great place to have fun shooting all sorts of exciting styles and learn in the process.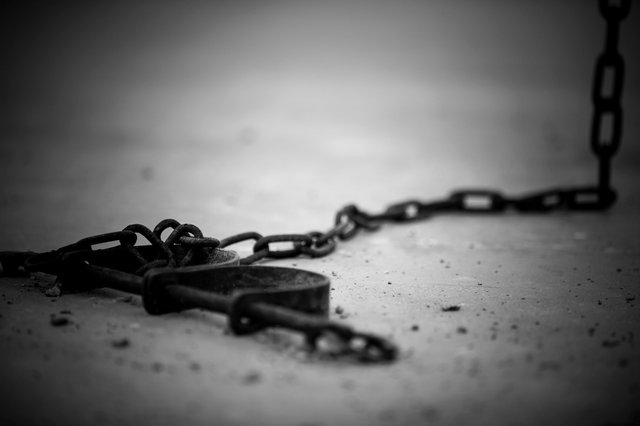 Photo taken by me @derangedvisions. A typical set of shackles that a slave would wear when being transported. They were usually chained to one another and this inhuman treatment helped to prevent them from being able to move quickly and escape.
I am looking forward to seeing all of your great submissions. Have fun taking those pictures!!
If you like what I am doing, please consider a witness vote for my new team witness with @cc0ff33a. Proceeds from the witness go back towards supporting my community initiatives like this photo contest. I also reward my witness voters with weekly drawings for shares of @steembasicincome. Thank you all for everything. You are awesome.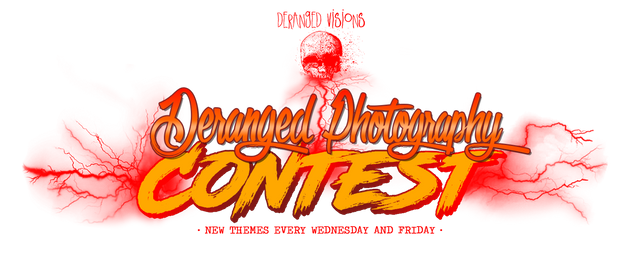 New Contest and Games account me and some friends started. Check it out for more chances to win extra Steem or SBD.