Since the DEOS Airdrop people started to get interested in EOS gambling. As opposed to EOSBet Dice, DEOS decided to start gambling with their own token before allowing EOS bets.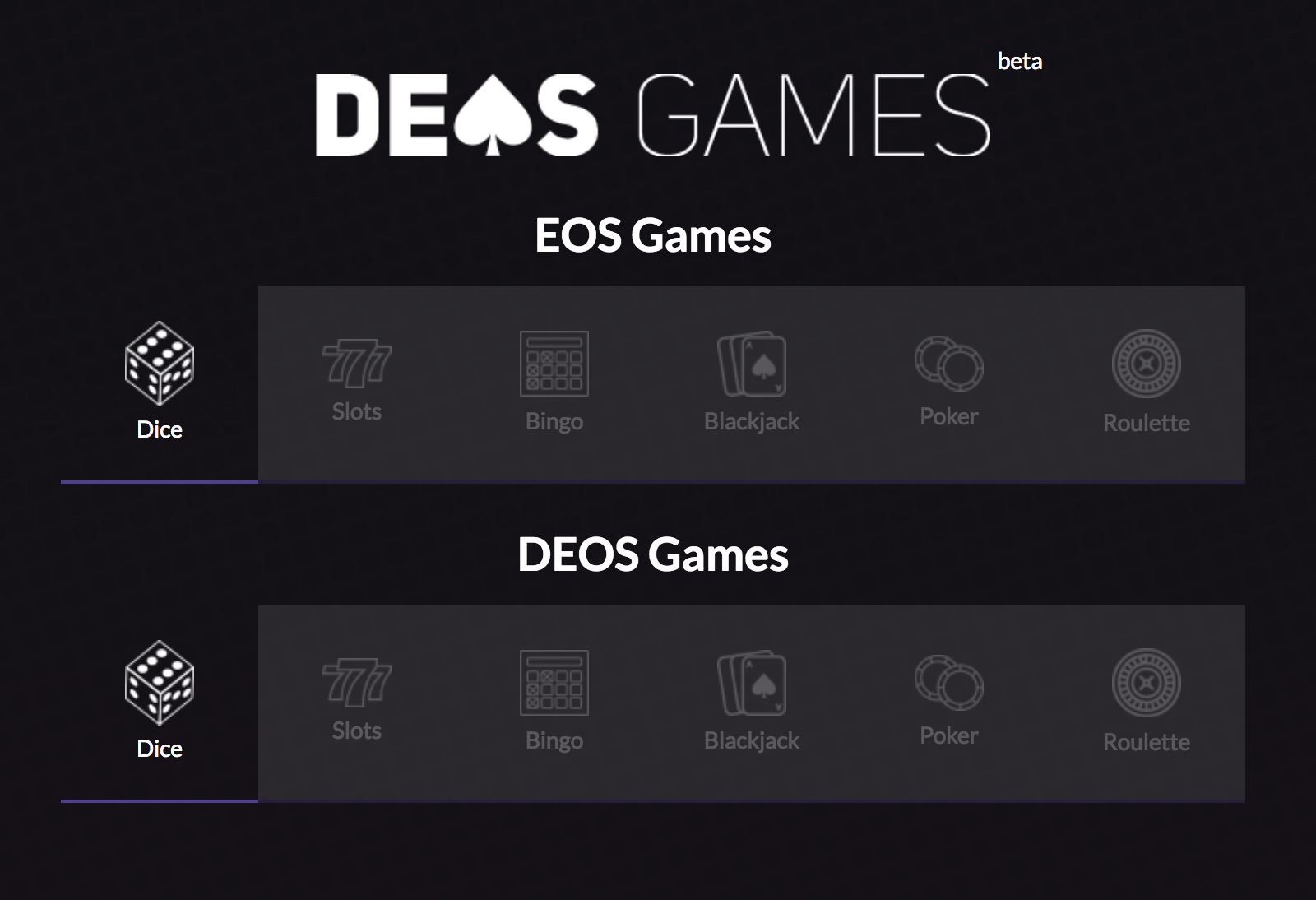 One comment first, gambling might make you addicted and you are risking real money here. You have to decide if you want to take this risk and if you have any ethical issues with gambling in general, please do not continue to read.
It seems that there is a massive market for gambling and betting in crypto, several apps start to appear right now and reflect the outside world.
Apart from the ethical perspective, let´s look at performance and technology. This is, I have to say, impressively built on the EOS network. I tried this based on DEOS from time to time and the performance of the transactions was great. Once more, Scatter is the tool of choice to connect your account to DEOS.
The verification window of Scatter opens quickly and each bet takes approx 2-3 seconds. Imagine this would run on Ethereum Blockchain, impossible.
The process is seamless and your balances are available immediately.
The lucky ones that held EOS at Genesis Snapshop were eligible for the airdrop. You can still claim your DEOS tokens on https://deosgames.com there you will find a snapshot validation tool to check if you already own DEOS.
If you want to spend some fresh DEOS Tokens, you can try it here: https://app.deosgames.com/ (Non-affiliate link)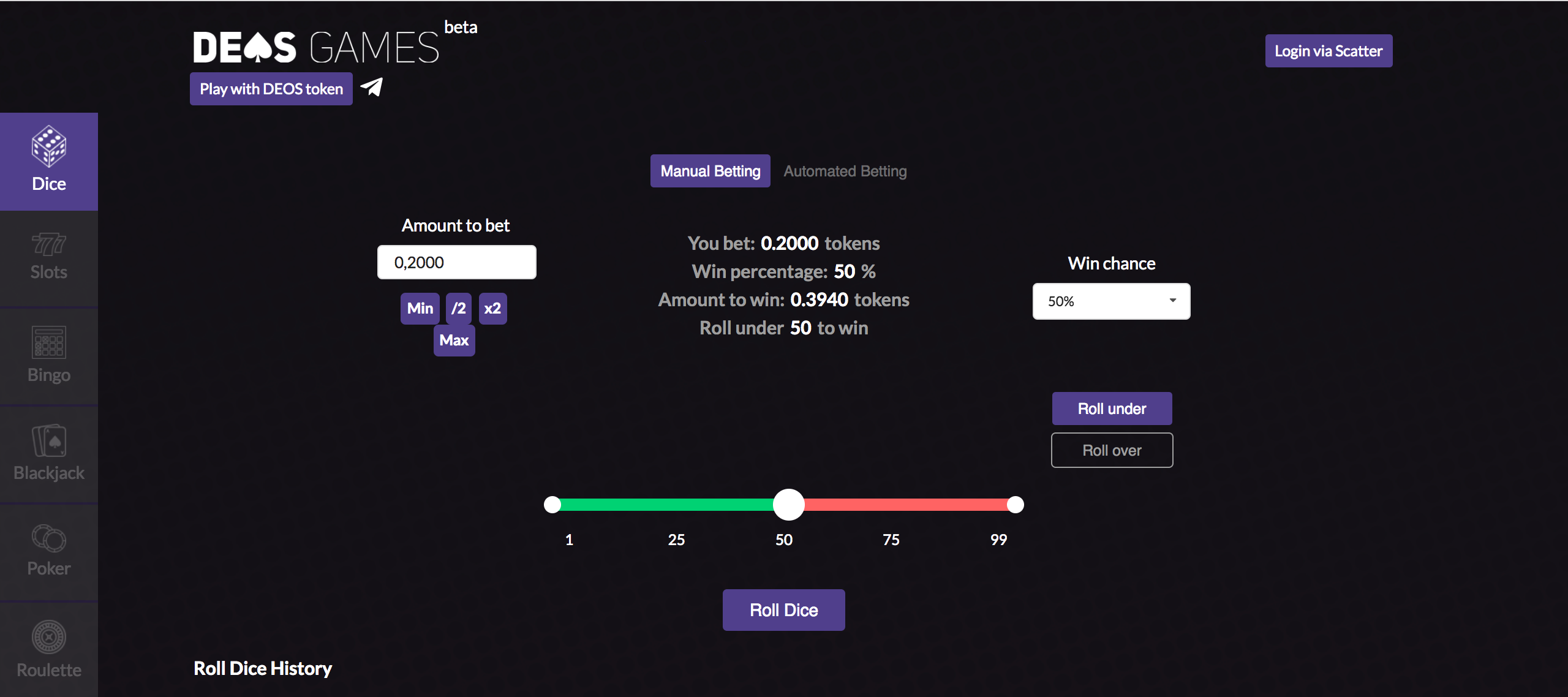 Once you selected either EOS or DEOS Dice you need to login with your scatter account.
If you wish some more thrill you may want to try a bet with EOS if this is the case, you could give it a try here: http://app.deosgames.com/dice/eos?r=haytcmjrgige (affiliate link) - always remember it is an only casino, at the end of the day the casino mostly wins. This is especially true since none of the EOS dice websites is regulated in any way.
It is your own responsibility to bet, I can not be held liable for any losses or gains.