This week's distributed profits are 0.345%, equivalent to 18.0% APR.
Total rewards to delegators, including bonuses, are 0.359%, or 18.7% APR.
Our payouts this week are higher than all bidbots listed on iSteemd. I shall monitor this, as always, and make any adjustments needed. This is the advantage of having a managed fund compared to using just one algorithm.
The values below that relate to the Steem blockchain are given as 7-day averages to give a fairer picture of what has happened during the whole week.
The week is defined as Monday to Sunday, with this payout taking place on the Monday immediately after the weekend; payouts may sometimes be on a Sunday as future rewards coming in over the next few hours are easy to check.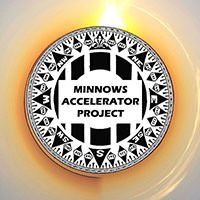 Let's lay out the different percentages to make them clearer. These are all calculated in terms of STEEM per SP.
Value of Steemit upvotes = APR 21.7% [1]
Value of Steemit rewards payouts = APR 17.3% [2]
Distributed MAPR payouts = 0.345% (APR 18.0%) [3]
Total MAPR payouts = 0.359% (APR 18.7%) [4]
[1] Theoretical maximum value of Steem upvotes, assuming 10 full upvotes at 100% power for 7 days, averaged over 7 days and expressed as an APR.
[2] Theoretical value of Steem upvote author rewards, assuming 25% curation rewards, 50-50 split of post payouts and SBD print rate, averaged over 7 days and expressed as an APR.
[3] MAP Rewarder distributed payout sent to delegators this week; this is 85% of our gross income.
[4] Total payouts for the week, including bonus upvotes, free full upvote, free SBI and this week's distribution. This increases our overall payouts to about 90%.
Our MAPR distribution [3] is higher than the average blockchain author rewards [2].
Also, the total amount MAPR has given out as distribution, prizes and upvotes, [4] is higher than [2].
Overall, our returns remain good, but need to adjust strategies if SBD moves well above US$1.
Profits will be paid today to SP delegators in STEEM. As mentioned above, I shall be paying out today, Sunday, as will be away for much of tomorrow. Rewards coming in over the next few hours have been already added to make a complete 7-day week.

Benefits of Delegating to MAP Rewarder
A new post has been published: Delegating to MAP Rewarder: Benefits for Small SP Accounts
This gives more details on the rewards distributions plus the bonus upvotes, Free Vote Friday and Free SBI Saturday.
A reminder to new delegators to check the above post as it explains the partial payouts done during the first week of delegation. Given that rewards can take up to 7 days to come through, I think it is a fair return on SP whose rewards will only be seen in the future.
Any further questions, please ask.

How to Delegate to MAP Rewarder
To delegate SP to MAP Rewarder, please read our Introduction document and the recent update.
You can also delegate using these links:
[10 SP], [20 SP], 30 SP, 40 SP, 50 SP, 60 SP, 70 SP, 80 SP, 90 SP, 100 SP, 500 SP, 1000 SP, Other.
Please note that the minimum delegation is now 30 SP. Any delegations below 30 SP will not be accepted.
Small delegations may be opened up again in the future if the overall fund increases significantly.
As described in the updated document, the distribution of MAPR benefits has been designed so that low value delegators have the potential for significantly higher benefits as a percentage of their SP; higher value delegators receive higher benefit amounts but not as high in percentage terms. The weekly distributions are, however, proportional to the delegated SP.
In order for this to work mathematically and to maintain the stability of the fund, delegations below 100 SP have been capped for some weeks now. Once a particular SP slot has been filled, we shall no longer accept delegations at that level. If and when slots free up, we shall announce it in one of these Sunday posts.
If you do not have spare SP to delegate, then you can still follow our Curation Trail or Fanbase on SteemAuto (or follow us on Steem Voter), and gain some higher-than-average curation rewards.

MAP Rewarder News
I have changed the layout of our numerical data; I hope the different numbers are slightly clearer!
The curator-support upvotes have all been moved to the account @rycharde. This means curators will receive more upvotes and this MAP Rewarder account can concentrate on earning income. It also means I no longer need to show the data for such upvotes, hence some of the numbers have been removed as no longer relevant.
All our percentages are calculated like-for-like based on STEEM so that these are real returns in STEEM per delegated SP (which is also priced in STEEM).
A reminder that we have two missions: to be profitable to delegators and to support our MAP Curator Trail and thereby improve the quality of posts on Steemit; 5% of income will go to supporting the Trail.
To people thinking about delegating to MAP Rewarder, I have done some analysis about the ability to upvote every undervalued post we find and, in order to do so, we can comfortably manage about 500k SP. We therefore have plenty of room to grow.
Although we do not have a referral system, inviting new delegators will increase income to existing members. The value of the bonus upvotes depends on our SP, so the higher the SP the greater those upvotes will be!
Also, don't forget that we have changed the Friday and Saturday features into daily upvotes and SBIs; well, almost daily, as even that is part of the randomisation.
Blockchain News
As mentioned last week, author rewards paid out using the 50-50 option are sensitive to the price of SBD; the blockchain rewards have dropped from an average of 17.7% to 17.4% as the external SBD price has eased a bit.
In contrast, our distributed rewards have increased the same 17.7% to 18.0%. This is due to small adjustments made on an almost daily basis.
I shall make any further necessary adjustments if SBD increases significantly.
This would also be a good time to drop the SBD debt ceiling to, perhaps, 6% or 7% from the current 10%.
There are other economic algorithms that need serious consideration. I shall continue to press for a small economic team to look at all possible fixes to the Steem economy.
The only certainty is uncertainty.
See you next week!

Next rewards distribution will be on Monday 1 April.
---
- -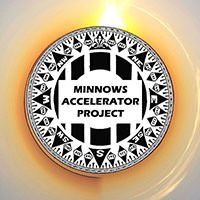 - -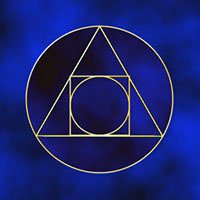 - -
Please Comment, Resteem and Upvote. Thanks!

@rycharde manages the AAKOM project and the MAP Trail.