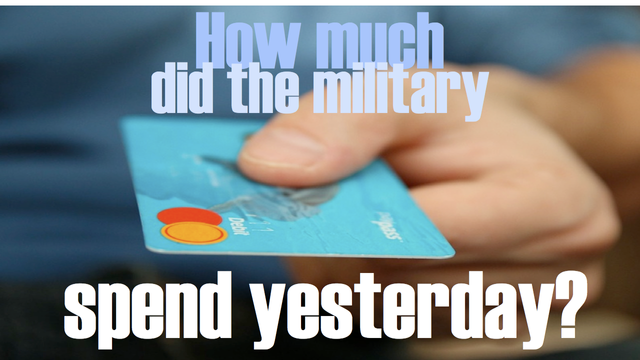 Raytheon and Northrop Grumman both received contracts yesterday described as "prototype awards." These contracts were procured with a fairly new government acquisition system involving something called CSOs.
A CSO (commercial solutions opening) is a more streamlined way for the government to solicit new, innovative products. CSOs are available to all government agencies, but the Defense Department has been dominating their use, despite the fact that DoD already enjoys "other transaction" authority. What do CSOs and OT authority allow a government agency like Defense to do? Basically this form of "streamlining" allows agencies to sidestep government regulations: to make purchases not governed by the Federal Acquisition Regulation.
It would appear the government's left hand isn't exactly happy with everything the right hand is doing. In May 2018, the Government Accountability Office issued a protest ruling on a CSO / OT authority purchase made by the Defense Innovation Unit: "GAO ruled against the Army on an Oracle America protest of a nearly $1 billion OT production agreement for cloud migration and operation services. GAO found that the service failed to apprise bidders on the original CSO solicitation that the winner could receive a sole source, noncompetitive follow-on production award. GAO also ruled that the production work was awarded before the initial prototype had been judged to be successful." (~ Government Executive)
Yesterday's breakdown:
BAE: $119,938,228 (1 modification)
Boeing: --
Booz Allen Hamilton: --
General Dynamics: --
Lockheed Martin: --
Northrop Grumman: $27,542,234 (1 contract, 1 modification)
Raytheon: $19,958,883 (1 contract)
October to-date totals:
BAE: $202,529,213
Boeing: $217,910,470
Booz Allen Hamilton: $0
General Dynamics: $466,452,932
Lockheed Martin: $7,587,830,936
Northrop Grumman: $262,911,202
Raytheon: $178,261,635
---
Below are the contracts awarded by the Defense Department
October 29, 2019
totaling $656,301,980
Recent record daily spending: $7.3 billion on October 28, 2019
Navy - $452,480,462
CubicGATR Technologies (Huntsville, AL) $325,000,000
BAE Systems Land & Armaments (Sterling Heights, MI) $119,938,228
Northrop Grumman Marine Systems (Sunnyvale, CA) $7,542,234
Missile Defense Agency - $79,948,980
Northrop Grumman Systems (Azusa, CA) $20,000,000
Leidos (Reston, VA) $19,995,345
Harris Corp. (Ft. Wayne, IN) $19,994,752
Raytheon (El Segundo, CA) $19,958,883
Defense Logistics Agency - $45,094,452
Stonewin Capital (New York, NY) $34,494,452
AvKare (Pulaski, TN) $10,600,000
Air Force - $30,000,000
L3 Communications Vertex Aerospace (Madison, MS) $30,000,000
Defense Health Agency - $27,041,715
Intelidyne (Falls Church, VA) $27,041,715
Army - $21,736,371
Quasonix (W. Chester, OH) $21,736,371

This information is provided to highlight just how much taxpayer money is spent, per day, to enrich companies participating in the military industrial complex. The idea that our economy requires a governmental redistribution of wealth from individual taxpayers to large corporations that are friendly and well-connected to government came from the Keynesian argument for demand "stimulus" -- that our economy's health depends on higher and higher levels of spending. For this reason, personal saving is discouraged and often penalized by the government. But because individuals still tend to follow personal incentives to save, the Keynesian argument remains in effect: that government should spend money the public is reluctant to spend through tax-and-spend policies. Its spending primarily enriches the military industrial complex, including the big seven: BAE, Boeing, Booz Allen Hamilton, General Dynamics, Lockheed Martin, Northrop Grumman, and Raytheon.