Moar DecentMemes Updates!
Added Voting From Website, Vote Slider, Category Select
---
Upvote/Downvote + Slider

Keep in mind if you have a very small amount of SP you might run into issues setting your vote weight too low. If this happens, try increasing your percentage.
Select Category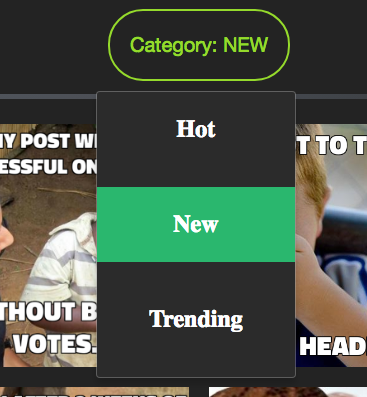 Select the category for the type of content you wish to see.
Current Website Format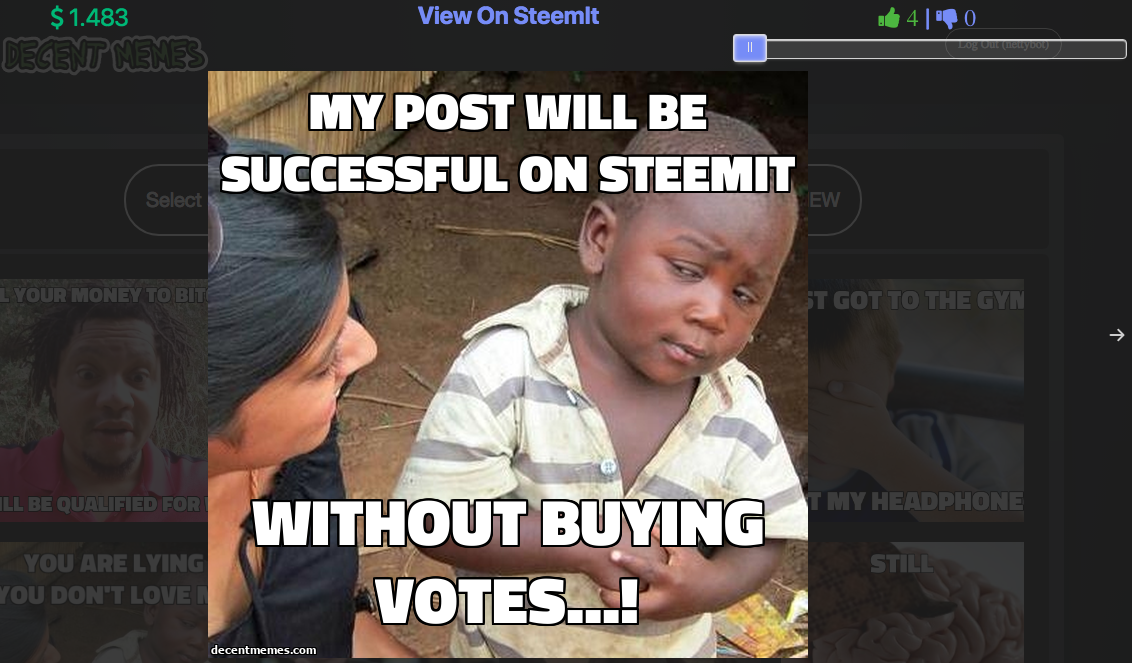 As traffic grows and the demand for server resources increases, I will be migrating the image hosting to something a bit more reliable. However, there have been no issues reported so far for image loading. And remember, you can always download the generated images and rehost them or upload to steemit.
---