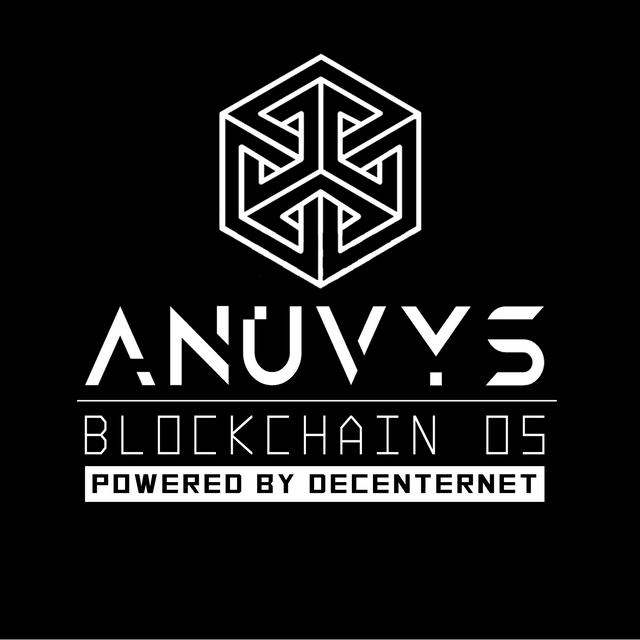 For too long have we been using the most common Operating Systems simply because we are not always aware that there are alternatives. Operating Systems that track our every move and reports to "The Man", who then use this information to provide us with "better" experiences, at what cost though? The information highway as we know it is looking more like a one way if you ask me. We pay out of our own pockets for an Operating System that might not always suit our needs or have our best interests in mind but does what it needs to so we are relatively happy about it. Little do we know, the future of the operating systems are changing...
Let's start with a little bit of background first.

What is Decenternet?
If you want to watch a quick video to get the idea of what Decenternet is, please be my guest.
D-net is an alternative P2P decentralized infrastructure... wait? What? English, please! Alright, let's make this much easier to understand. I am but a simple man and I like simple things.
Let's look at a simpler version. D-net will be blockchain based. It will have a browser that no longer spies on everything you do. It will have an operating system that longer tracks your every move. A search engine that searches what you want, not what it thinks you need. No more spammy messages, no more advertising that makes others rich while you pay the price. So to keep it as simple as possible. We are eliminating big brother.

Welcome ANUVYS, Goodbye Big Brother
The operating system will be controlled and regulated by its users. All of it will be done through a blockchain so you know the info will not be tampered with. No longer will you receive pesky update messages that you have no idea what they actually do. Currently, operating systems have a lot of programs and tasks running in the background that tracks what you do and reports to their authorities. This is to make your user experience smoother and better according to them but let's face it. They are spying on us!
ANUVYS will eliminate this. No longer will you be spied on. The blockchain is fast and secure and we no longer have to worry about who is watching and what information they might have about you. ANUVYS will only record information with your consent. This is a huge step in keeping your information private.

Hello Speed, Goodbye Lag
So you just bought a brand new computer and holy smokes it is lightning fast! You are zooming through folders and blasting through pages. Your clicks echo through the interwebs and you are having a blast. Fast forward 3 months and you wonder why all of a sudden it feels like you are using something from the year 2000. No longer does your clicks echo with lightning fast precision, instead, they are greeted with a low thud of frustration and waiting times. Face it, some operating systems slow down so much after a while. The so-called performance updates didn't really do much in the end and you will eventually need to do a clean install of your operating system to feel the speed again... Temporarily.
ANUVYS will be lightning fast from day 1! No longer will your valuable resources be used for surveillance. Relying on blockchain technology it does not need constant defragmentation and the updates that ANUVYS offers will truly benefit the user and not the company behind the OS. The updates are for us, not for them!

Safe and sound
I think it is safe to say that in the many years we have used computers we have all fallen victim to some sort of system threat. Viruses, Ransomware, Trojans. Sounds familiar? Sure it does, we have all heard of it. The most popular operating systems will always be the number one target for Hackers and Scammers. They are out there, they know what operating systems are being used and they will pounce at the first sign of a security weakness. Why not, all your information is all over the web and not always secure, making it so much easier to target you.
ANUVYS will be much safer and way more difficult to hack. The technology is there and being used to make sure all your information is safe and secure, far away from prying eyes. Designed for personal security they had each individual in mind when creating the OS. With security and protection against any and all threats being a top priority.

110% FREE?
With every computer we buy, we normally have to buy the OS and other programs that we need just for basic tasks. These operating systems can be pricey and the catch is that there will also be so many variants of the same OS. You can buy the cheapest one with limited features or go for all the bells and whistles that most users don't even need. Here you go, take my money and my personal information does not seem like I need it anyway, WRONG! We are paying companies to track and record our computer-related activities. No thanks.
ANUVYS will be 110% fee. Wait, what? Yes, not only will it be free but it can actually help you earn some Spyce. Spyce is the native network currency. Anyone can let the OS use some of your computer's resources to mine some Spyce when your computer is idle. This can also be turned off, the OS gives you total freedom and customization to make the experience yours. No longer do we need to install and run complicated programs to get our hands on some crypto. They already have it implemented and it can be configured to your liking.

ANUVYS promises an Operating System that has the individual in mind, not the corporations or central authorities. Below you can see some of the basic features that will be included in ANUVYS.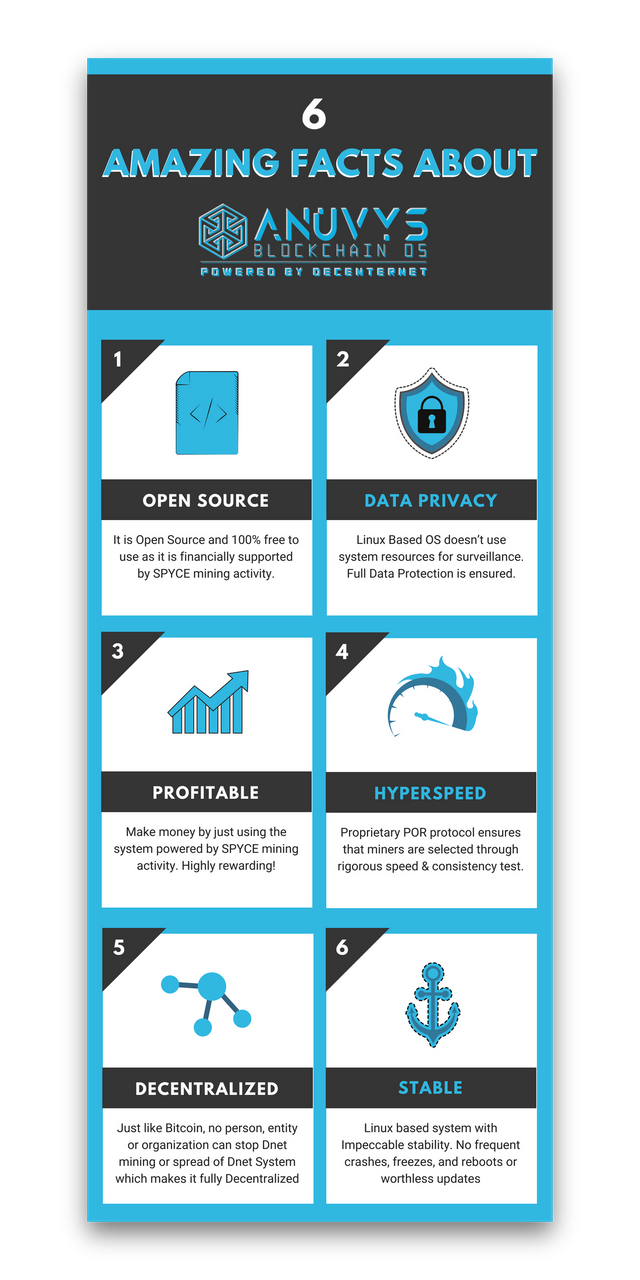 Image courtesy of @hungryhustle.

I am not sure about you all but for me, ANUVYS will open a whole new level of privacy and security while catering to the individual instead of the one percenters. Why not take advantage and earn a little while we are using our OS the same way we always do. ANUVYS is for the people.

If you want more information about ANUVYS or DECENTERNET feel free to visit their websites ANUVYS / DECENTERNET to find out more.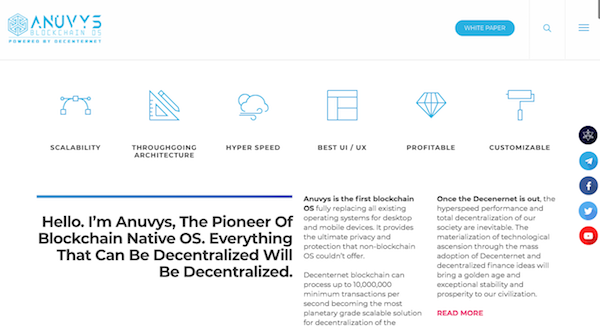 To follow the project's progress and possibly get in touch with them, be sure to visit their social media channels.

I am excited to see the blockchain technology working so well and finally coming together for us, the user. The OS that's got your back is something new and even though we are not always a big fan of change we should strongly consider this platform and what they offer. Change is as good as a holiday they say, the only difference is that this change will keep you safe and also pay you. What's not to like?
I would love to hear your opinions of ANUVYS and DECENTERNET. Post them in the comments below and let's get chatting!