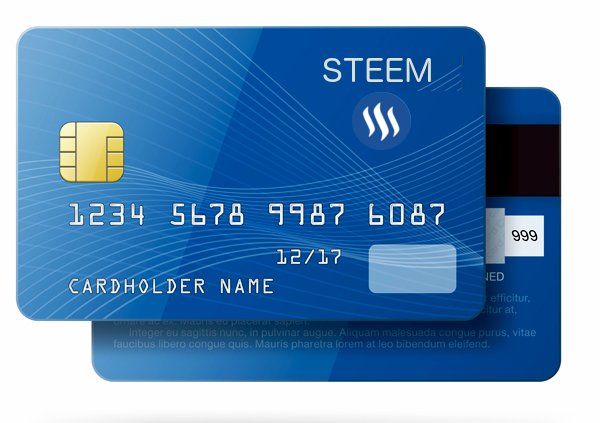 I have a problem. I have a big problem that could be solved if we had a Steem Debit Card.
Right now I have to use Bitcoin as my fiat gateway, and even this is getting really complicated. Now that SegWit has activated, I am not even sure how my BitPay card is functioning in this super volatile Bitcoin environment. Come November, it even looks like Bitcoin could split again. This is further confusing my mind. But do you know what could completely get rid of these issues for me and a lot of others?
A Steem Debit Card
You may not know this, but competition is coming in the blockchain-based social media sphere, and I'm not talking about Synereo (this time). By chance, I discovered a new blockchain social media site called Nexus.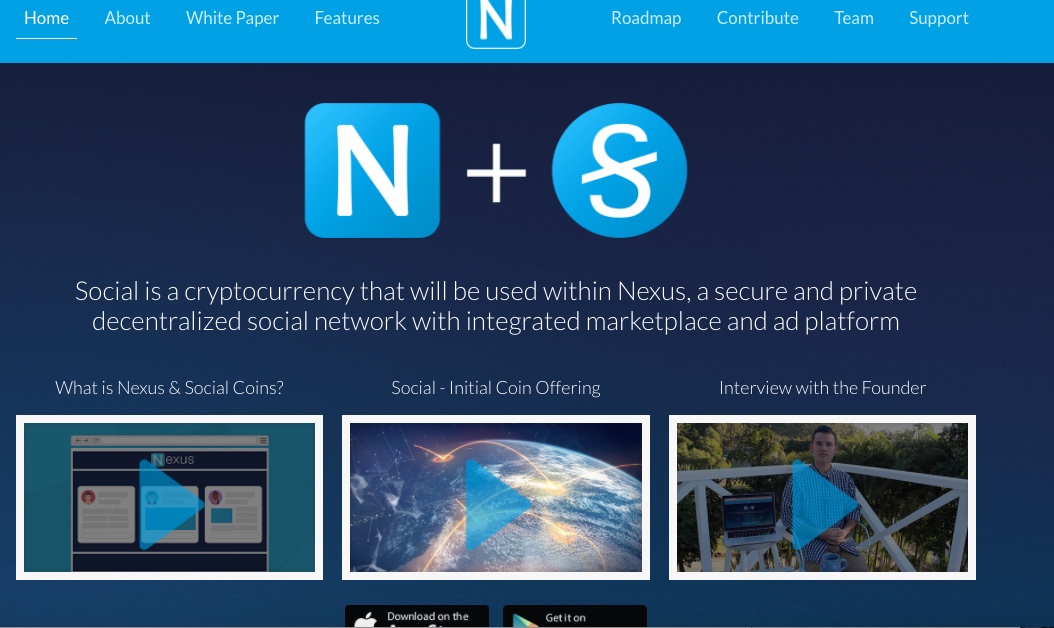 And although I think Steem's ecosystem is desirable to me (due to all the effort I've put into it), I was struck by one feature that Nexus plans to create in 2018: A Social Debit card which its users can load up with Social coins, and the card converts them to fiat every time you use at a store. So, this would mean, you could go grocery shopping at your local store, and use your Nexus card for that. Here's the blurb from Nexus:
Nexus Social Debit Card
The Nexus debit card will connect directly to the user's account wallet. The debit card will allow users to spend their Social coins as fiat currency anywhere in the world. Fees will be minimal and as the card uses Visa infrastructure you can use it almost anywhere in the world. The Nexus debit card is planned for development and distribution in late 2018. Seamless Apple Pay and Android pay integrations will follow shortly after.
If you have never heard of Nexus, read here: https://www.applancer.co/blog/15-insights-on-nexus-social
It appears to be the Facebook killer because of privacy. All the content on Nexus will not be searchable by Google, just the way Facebook is. This means that Steemit would more closely resemble Reddit, but users who want privacy could go to Nexus. The cryptocurrency of Nexus is called Social. Social is the coin's name. Everything about Nexus, seems aimed at Facebook users because Nexus has also made advertising an integral part of its system. If an advertiser wants space on there, they have to buy Social coins to do so.
Nexus has already created mobile apps, too. Both android and ios. I haven't tried it out, but their roadmap looks modeled on Facebook and I must admit the fact that they already have plans for a Social Debit card is very appealing.
Let's Not Forget What Happened To MySpace
Sometimes when we're in Steemit, we think it's the greatest thing, and we lose sight of what is actually happening right underneath us. One of the biggest weaknesses of Steem right now is this:
We have no direct way of going from fiat to Steem and from Steem to fiat.
I feel that it is time to get serious about creating a well-functioining Steem debit card before Nexus does this.
If we wait too long, users will just go towards the project that meets their needs. I have this urgent need right now, and many others do too. As Bitcoin becomes more and more confusing to use and convert into and out of, this seems like the most ideal time to get a Steem debit card created. And no, I don't mean using Payza for this thing. I mean, getting something solid, done by professsionals. (Have you read the customer complaints about Payza? Ask @kaylinart about her experience with Payza).
Who is capable of pulling this off? What do we need to do as a community to get this off and running?
I don't have a background in payments, but I can tell you one thing, I am seriously motivated to figure this out. There is no better time than the present to form a group to get this going. Is someone already working on this?
3 Reasons
We need this solution now.
This would greatly help mass adoption.
We want Steem to do this before Nexus does it.
Any ideas and feedback welcome. Any non-scammy people who have background experience in payments, please stand up.
Thanks for reading,
Stellabelle