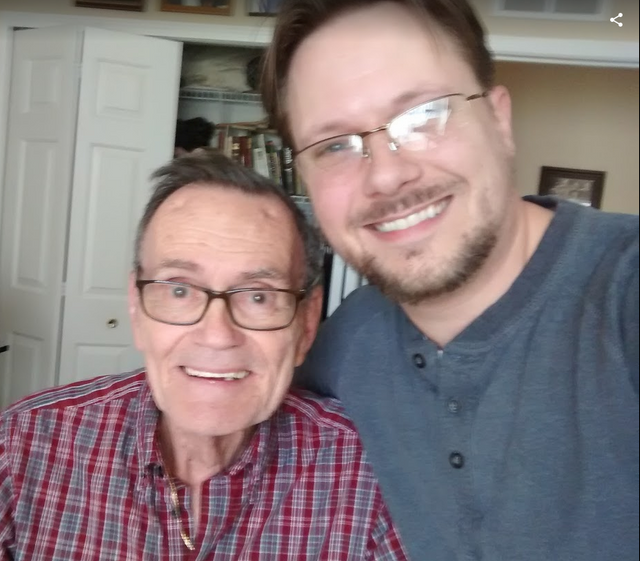 I will Miss My Ol' Friend
I received word the other day that my friend Dan didn't have much time left, and another call the next day that he had died early in the morning.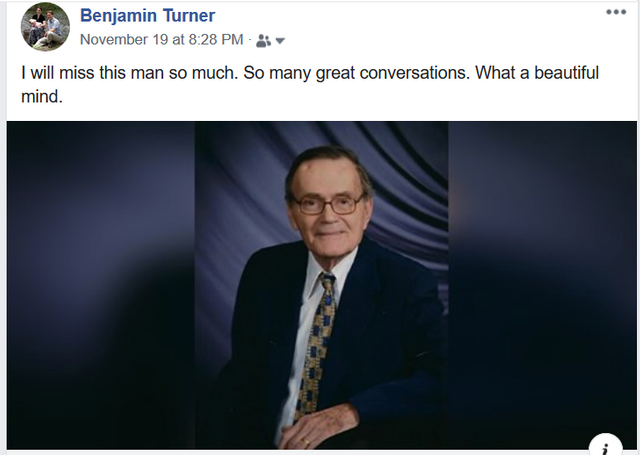 This is a man I've known since I was a young boy.
I've known this man my whole life. I remember him from when I was only a few years old, coming over and eating cookies and milk. I would call him "cookie monster".
Every so often, my neighbor would call me up for some computer help.
While I was young, living at home, my neighbor lived just a few houses down. When I moved away from home in 2004, we didn't have much to do with each other for about seven years. But when I moved back in 2011 we reconnected as he became my neighbor again. It started with a plea for help with a computer problem (I don't remember what anymore) and I've been his 'computer guy' ever since.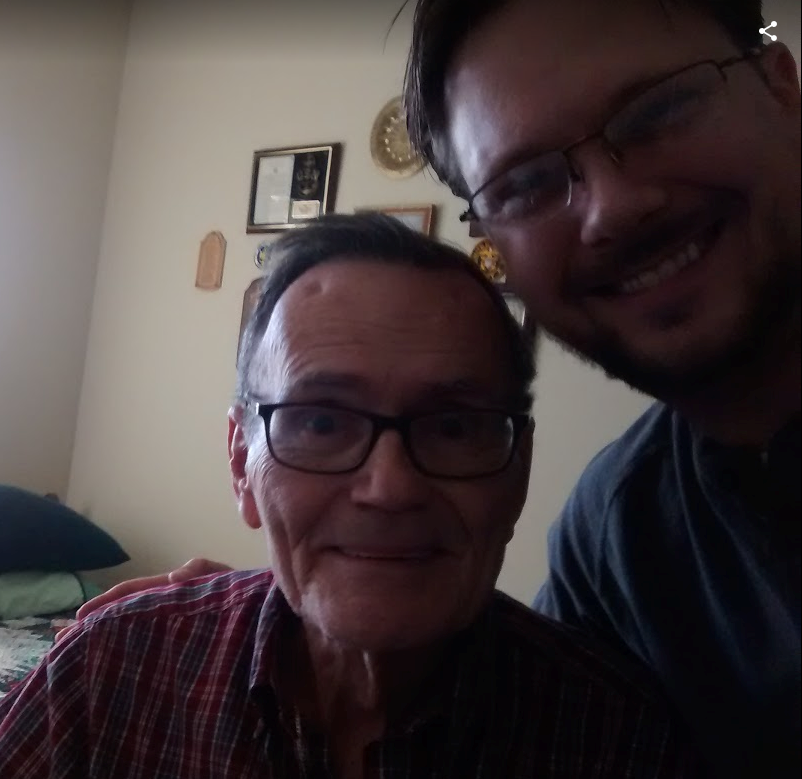 When I reconnected with him as an adult, I had just gotten married and moved into my house. When this photo was taken, I was a family of SIX, still helping with PC problems. Now I'm a family of SEVEN!
What a Great Loss, It's Been Great Calling You Friend
I will miss his calls for computer help and listening to his stories. My children will miss me bringing home ice-cream from Dan's freezer!