New Years Eve, a time to relax, reflect or for me visit relatives.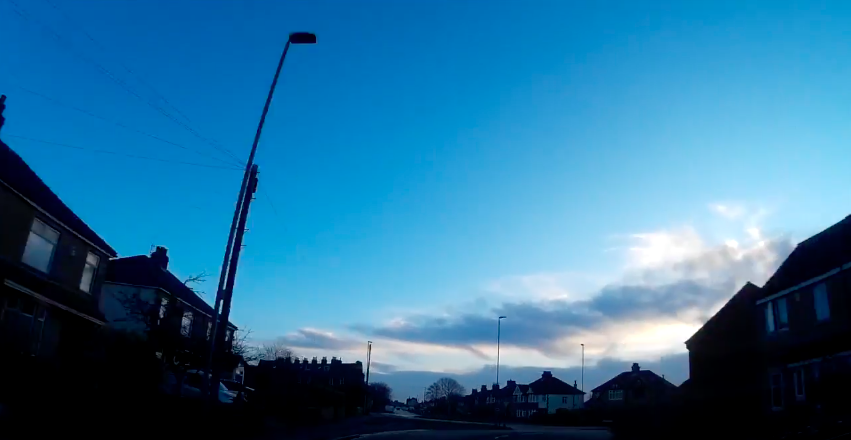 A reasonably early start, at around 8.30am we set off on our journey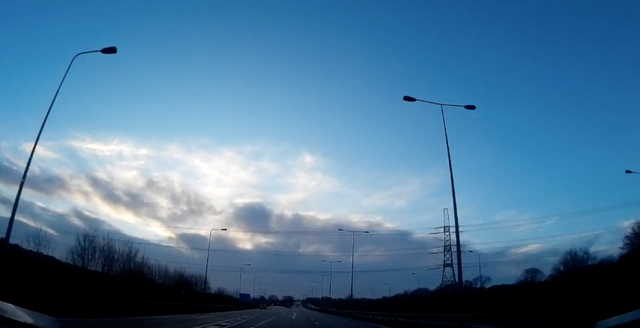 Clear skies as we hit the Motorway, looking good for the drive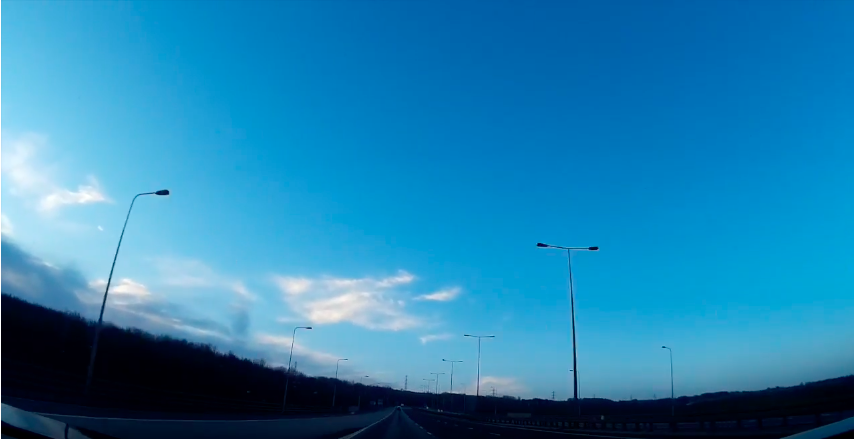 And surprisingly not so many on the roads the New Years Eve morning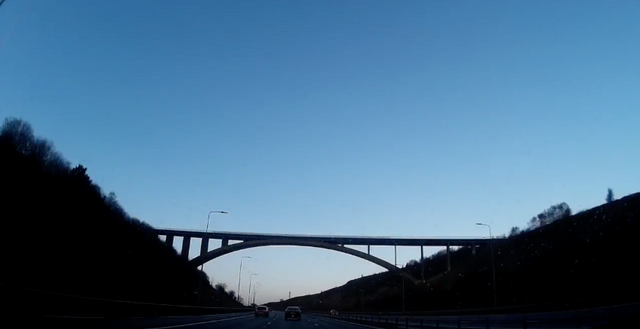 On the M62 between Bradford and Manchester - this is the Highest motorway in the UK - It reaches 372m above sea level at Junction 22 on Saddleworth Moor as it passes over the Pennines. This bridge is also quite famous,
Scammonden Bridge, also known as Rainbow Bridge or, locally, Brown Cow Bridge (after the nearby Brown Cow Inn, now closed), spans the Deanhead cutting carrying the B6114 (the former A6025) Elland to Buckstones road over the M62 motorway in Kirklees, West Yorkshire, England. The bridge and Scammonden Reservoir to the west are named after Scammonden, the village that was flooded to accommodate the reservoir whose dam carries the motorway. On opening, the bridge was the longest single-span non-suspension bridge in the world[1] and it is the longest concrete arch bridge in the UK.
SOURCE: https://en.wikipedia.org/wiki/Scammonden_Bridge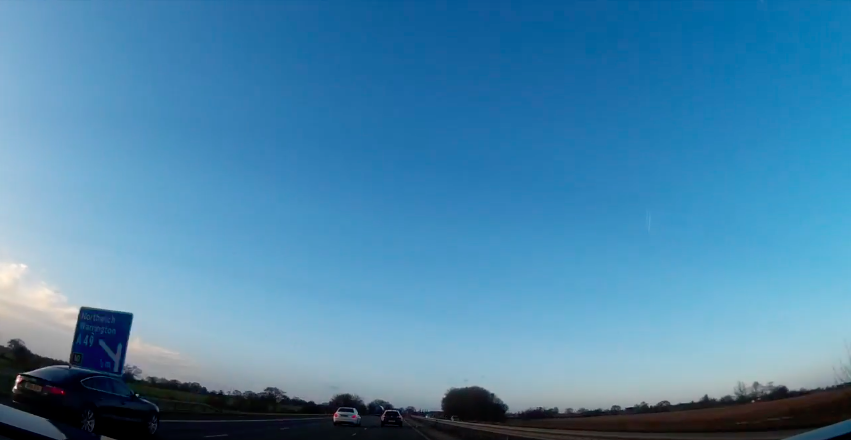 Heading on to Manchester some nice views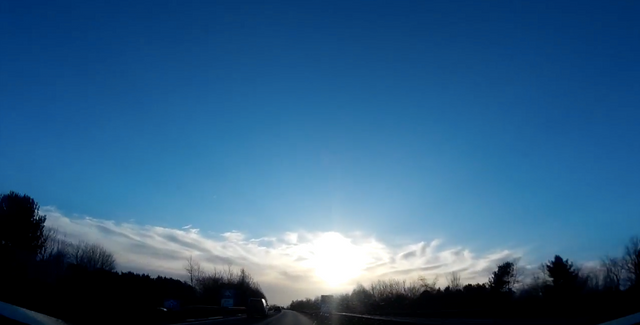 Sun in our eyes from Chester down past Wrexham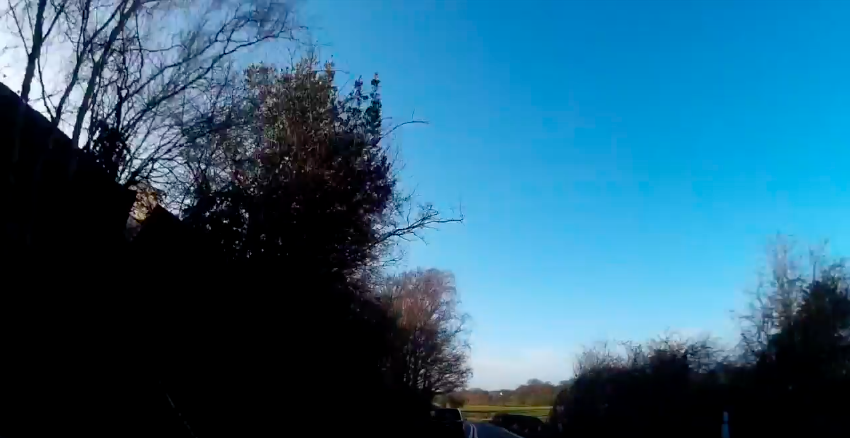 Hitting the back roads to destination, on the right you can not tell but a good section of hedge is gone. That bridge is a tricky dog leg and this road joins the main rural communities with the nearest big town Shrewsbury. Late night fast drives home are common for the young locals, but you can not hit this twist full speed - either direction the local farmer that own's these fields is always dragging binned hot hatches out of them. The bridge incline makes the car go light loosing turn traction, when it lands the over-compensation fires it way off course into the field.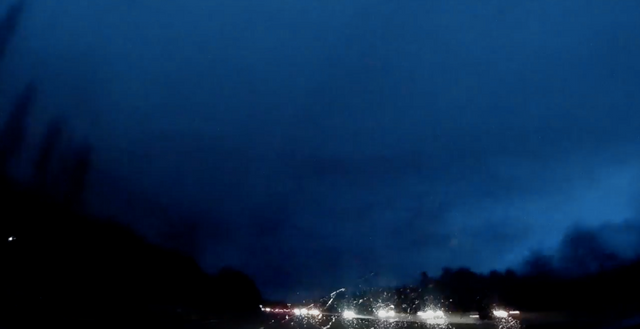 The drive back turns dark, and wet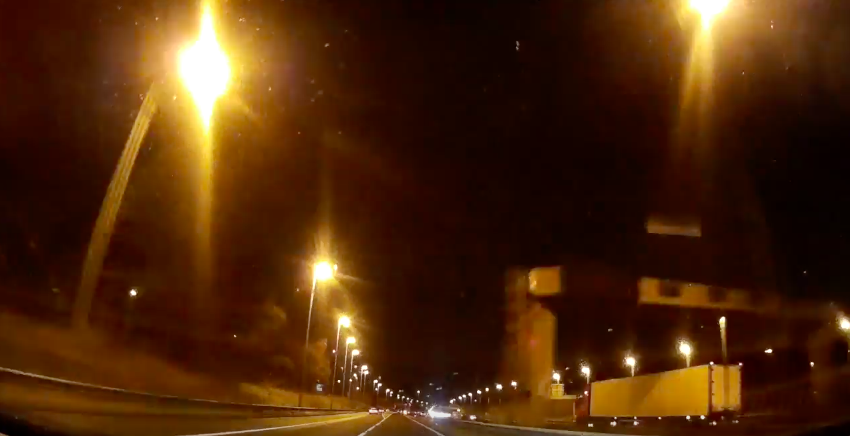 Tricky conditions, plenty of wind as well not that you can see it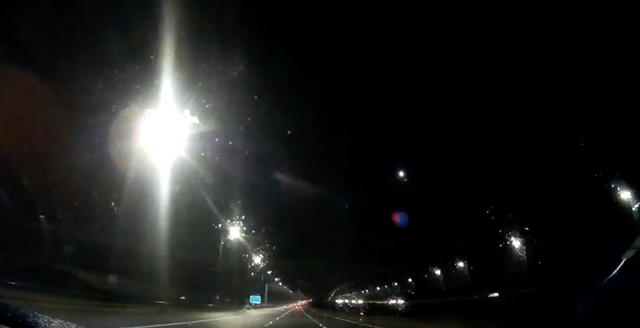 Some nice lighting when we have it though.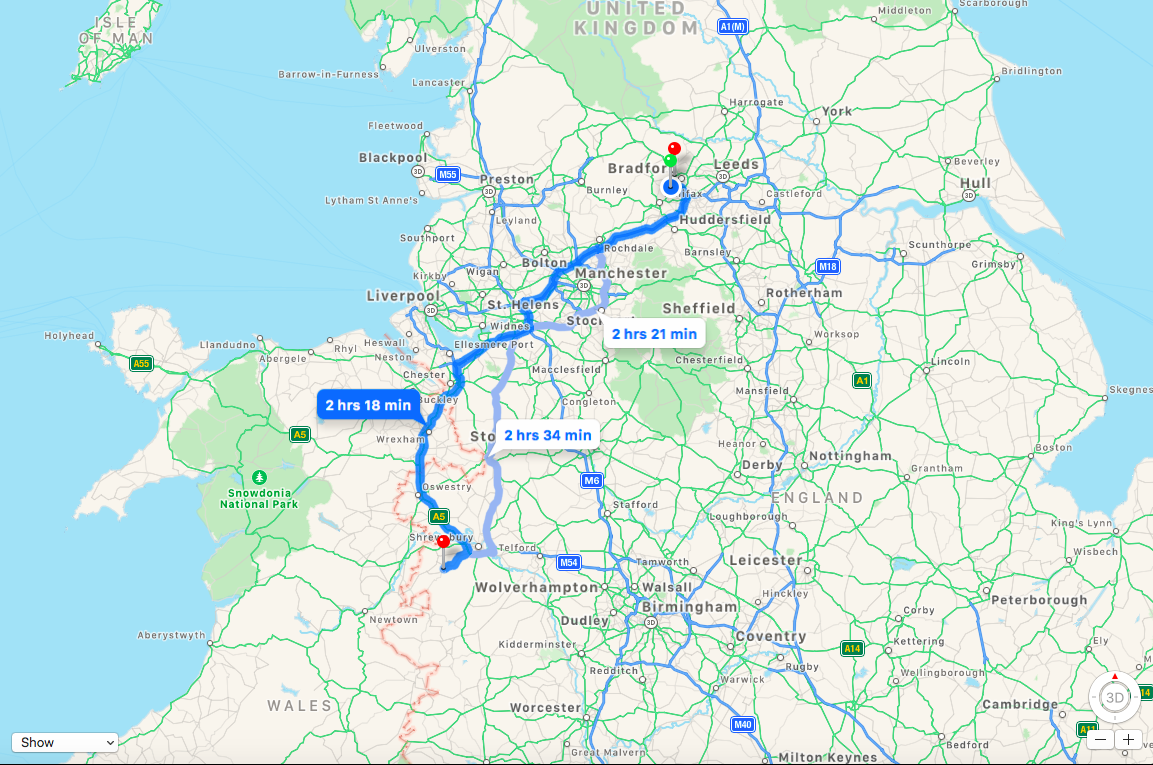 For your information we took the dark blue route in both directions.
View the full journey below
Happy New Year to all my wonderful followers on Steemit - 2017 was a very good year and we can look forward to even more new and exciting developments in 2018.
As Steemit continues to grow, so does the new and exciting ways you can earn from it, my good friend @mokh-tar posted recently this https://steemit.com/games/@mokh-tar/my-favorite-game-pac-man-play-and-earn-steem where you can play Pac Man on a web site and earn Steem rewards for your high score. This is amazing - I was brought up on Pac Man, Frogger and Donkey Kong.
If you enjoyed my post don't forget to leave an Upvote, feel free to comment on what you liked or where I can do better even. Follow @c0ff33a for regular and varied posts, photography, my weekly VLOG, posts on coffee roasting and brewing - just follow and see.
JoinSteamfollower and get upvotes in return for upvotes
https://steemfollower.com/?r=158
It's free, simple, easy to find new content to upvote and get your own content seen by more users and possibly upvoted.
My Dash Wallet
dash:Xqjemfc9gEmrnXQ7KPdADmNpdpncMHB47C
My Bitcoin Wallet
bitcoin:1G7psTXjKV3URkF7sLprgQrcv9Ar9HoPap
Feel free to help me fill them if you have any spare crypto currency you would like to share ;-)
For more upvotes and content sharing join the GuideSteemit team discord https://discordapp.com/channels/374566683920171023/374576552068775946
Follow me on Twitter (https://twitter.com/c0ff33a)
All photos are my own, taken with my iPhone. All my steemit posted pictures can be freely used by other Steemit users in their own blog posts - all I ask is that you follow me and credit @c0ff33a linking to my post you took it from.
!steemitworldmap 53.766547 lat -1.801500 long Bradford, West Yorkshire, United Kingdom. d3scr