@stever82,@methus @stuffbyspencer and @happyme is comming to the outpost there they are meeting up whit gunnar. the outpost is in despair.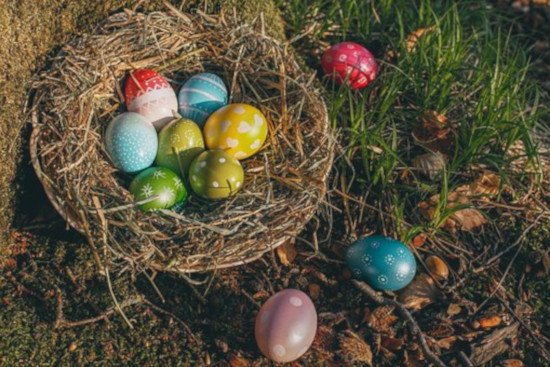 the eggs are gone. and the guards has spotted a group snack clan warrior in the forest to the south. but the guards are confused it sems the snake clan is looking for something in the forest. one of the guards think he has seen a man with rabbits ears. to the north.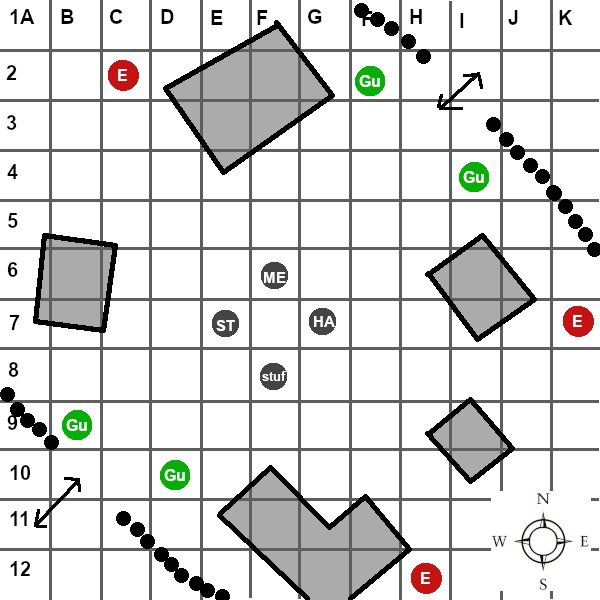 The outpost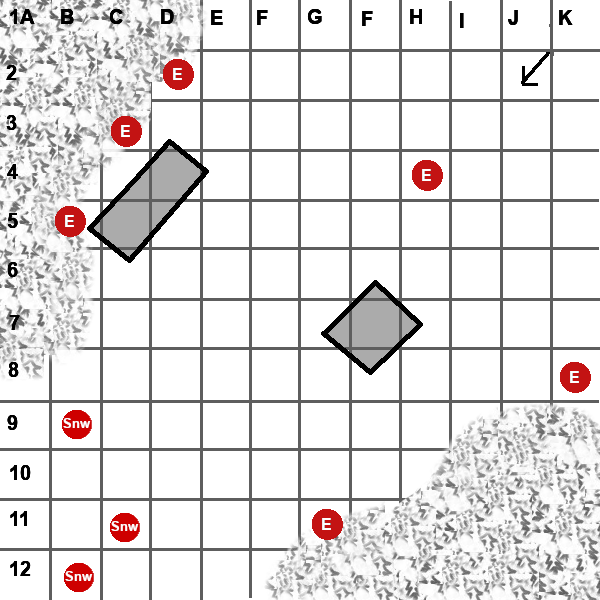 south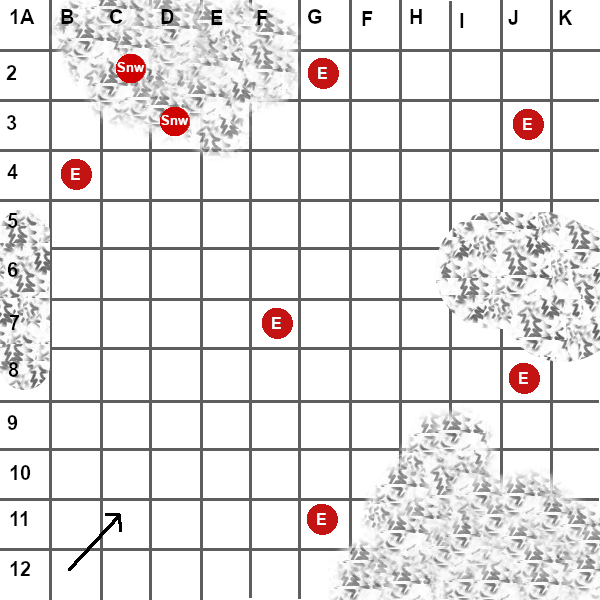 north
Special mission/ Rules: Find and Collect Eggs

, when you are in the same spot as and egg. you can pick it up. if you try and pick up the same egg as somebody els its the first one ho gets it see when the comment has been made.
3-5 eggs will spawn in each map every turn. using a two D20 dice and a bit of random
1-3 snake clan will spawn to in south and north map
take one turn to move between the 3 maps
the "outpost" is a safe zone
the event will last to Sunday Colonists can jone after the first turn and it will be no danger if you dont do your turn just less loot
loot
One Egg give you 1 gold
Dealing 1 dam to a snake clan give you 1 of free choice of wood,stone or any food. if will be added every day
●▬▬▬▬▬▬▬▬▬▬▬▬▬▬▬▬▬▬▬▬▬▬▬▬▬▬▬▬▬●
Darkland wiki
https://steemit.com/rpg/@darklands/how-to-do-darkland-tutorial-wiki-regions-and-quest-rules-update-1-0#comments
Overview over all Colones and Quest Rules.
https://docs.google.com/spreadsheets/d/1yVIjhPnBVNHxymHEYQU-8-VolVaiTn8Us9iJWmcHaqU/edit?usp=sharing
●▬▬▬▬▬▬▬▬▬▬▬▬▬▬▬▬▬▬▬▬▬▬▬▬▬▬▬▬▬●
@stever82 (+2 boar fangs amulet) 7
weponds (+5 iron sword/ gem 4 dam)(+4 armor large wood shield)
4 hit points (19 of 19 armor)
player

●▬▬▬▬▬▬▬▬▬▬▬▬▬▬▬▬▬▬▬▬▬▬▬▬▬▬▬▬▬●
@methus (ring, amulet) 7 (wizard armor set added)
Weapon (+8 dark staff gem 4 melee damage two hand)
4 hit points (14 of 14 armor)
potions 2 healing potions, 1 greater healing potion)
Spells: Dark Missile, Dark Heal, Fireball
player

●▬▬▬▬▬▬▬▬▬▬▬▬▬▬▬▬▬▬▬▬▬▬▬▬▬▬▬▬▬●
@stuffbyspencer 5
Weapon(+4 iron sword 2 dam)(+4 bow 2 dam)
4 hit points (5 of 5 armor)
player


●▬▬▬▬▬▬▬▬▬▬▬▬▬▬▬▬▬▬▬▬▬▬▬▬▬▬▬▬▬●
@happyme (Gem ring, Eye of accuracy)
Weapon (+7 bow/ gem 5 dam)(+5 iron sword 4 dam)
4 hit points (30 of 30 armor)
player

●▬▬▬▬▬▬▬▬▬▬▬▬▬▬▬▬▬▬▬▬▬▬▬▬▬▬▬▬▬●
outpost guards (ale.ring.amulett) 9 (ranger)
Weapon (+5 heavy spear 7 dam)(iron shield)
4 hit points (20 of 20 armor)
player


●▬▬▬▬▬▬▬▬▬▬▬▬▬▬▬▬▬▬▬▬▬▬▬▬▬▬▬▬▬●
snake clan 5
Weapon (+4 iron sword 2 dam)
4 hit points
player