iExec launches "DApp of the Week" to showcase its features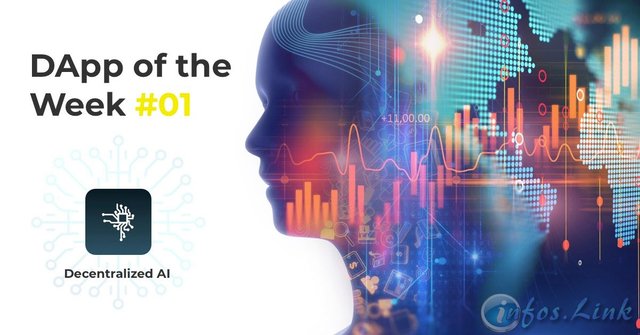 While we announced in a previous article the release of the iExec V2 and the various improvements that came with it, the crypto start-up based in Lyon is talking about it again with the launch of a weekly highlight of iExec-builtApps: "DApp of the Week".
Since January 2018, iExec has made developers a suite of tools (SDK) to develop decentralized applications ( dApps ) on its blockchain, moreover a version SDK V2, improved version of the development kit, was released at the same time time than the launch of the iExec V2.

The first "DApp of the Week": Decentralized AI
These "
DApps of the Week
" presentations , posted on the iExec Medium Blog , will showcase each week the dApps showing what can be achieved with iExec, and how they work on a decentralized cloud (cloud).
It is therefore the dApp called " Decentralized AI " which has the honor to begin this series of publications.
As explained in this first presentation, Decentralized AI is based on "deep learning" which is a sub-domain of machine learning, a technology inspired by the human brain and its functions. "
As they explain, the difficulty for open-source software to exploit deep learning is due to three main factors : you have to have access to a huge database that is sufficiently precise, to have easy access to large-scale computing. scale, and democratize the use of artificial intelligence (AI, or AI).
The goal of Decentralized AI is to allow anyone to use deep learning algorithms with as little knowledge as possible.
Without its operation, Decentralized AI is based on two axes :
a training session with Open Mined;
a prediction game with iExec.
Predictions with iExec
As detailed in the publication:
"The prediction part uses a Docker image executed on the iExec network every time a user requests an IA task. "
The principle of the iExec network is to offer a real marketplace of computing power available in the world, through a decentralized cloud, it means that one can easily buy computer resources.
As we briefly explained during the launch of iExec's V2, the computing power providers are called "workers" , and they are organized into "worker pools" .
We can see on the publication of iExec a concrete example of the use of Decentralized AI, to perform a semantic segmentation from a raw image, here humans are recognized and differentiated by the matrix intelligence :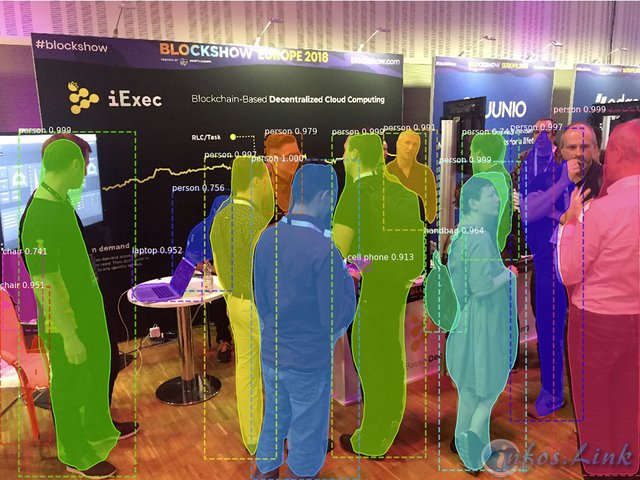 Then, the user pays the image processing carried out in RLC (the iExec tokens) and gas in ETH with Metamask .
If you would like to know more about iExec and Decentralized AI, please visit the page dedicated to this first "DApp of the Week" directly on the iExec Medium blog .