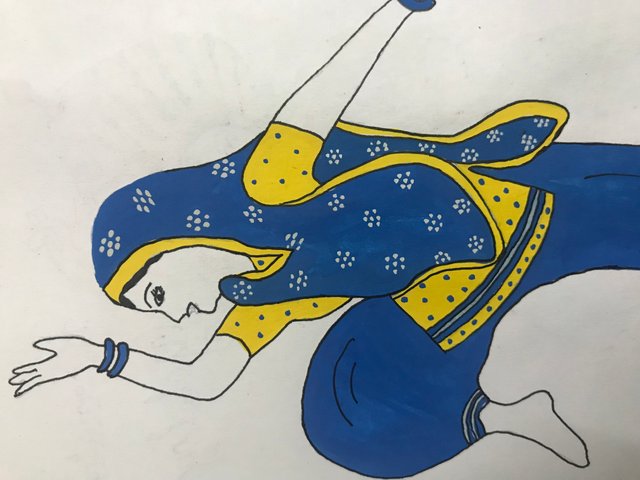 BHANGRA...
Bhangra considered as the king of Punjabi folk dances. It is mostly performed on the occasion of Baisakhi festival to demonstrate the delight of the success of the harvest and it's one of the major products is bhang(hemp) and from there only the bhangra name originated.
BHANGRA is performed in a gathering of girls/boys or both. The dancers dance in a circle or semicircle. This dance is done on the loud Dholl (double-headed drum), Punjabi boliyaan, verses, and songs.
In a typical performance, several dancers executed vigorous kicks, leaps, and bends of the body to the accompaniment of short songs called boliyaan and, most significantly, to the beats of a dholl (double-headed drum). Struck with a heavy beater on one end and with a lighter stick on the other.
The dresses that are worn during a Bhangra performance are very bright, bold and colorful to symbolize the joy of the occasion. The clothes worn by the dancers are loosely fitted so that they can do their dance moves freely as there is a lot of movement associated with this dance form.
Turban is imperative to wear as it represents the pride and in addition respect to the people of Punjab. Women wear long flowing clothes as well as fine jewelry for elegance and grace.
WHY BRIGHT SHADES???
Because of their symbols... For example, Yellow is used to symbolize sarson or mustard, green symbolizes prosperity and red/saffron symbolize the auspicious occasion itself.