Pachino couldn't understand why Ollie was being so mean to him but Pachino was determined to get back at Ollie.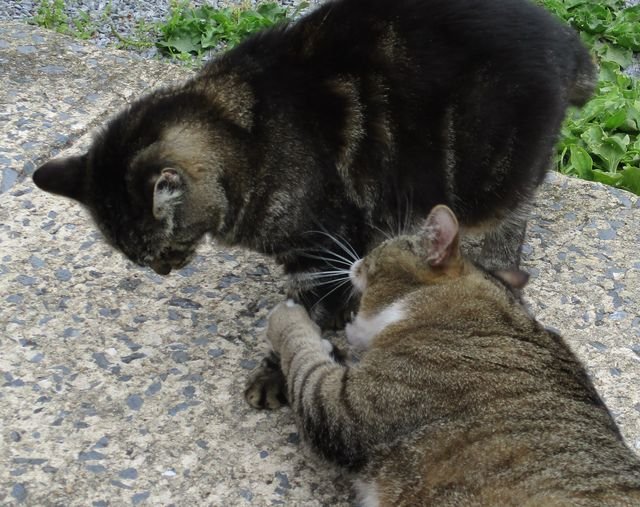 "Ollie, why did you bite my leg? I didn't do anything to you."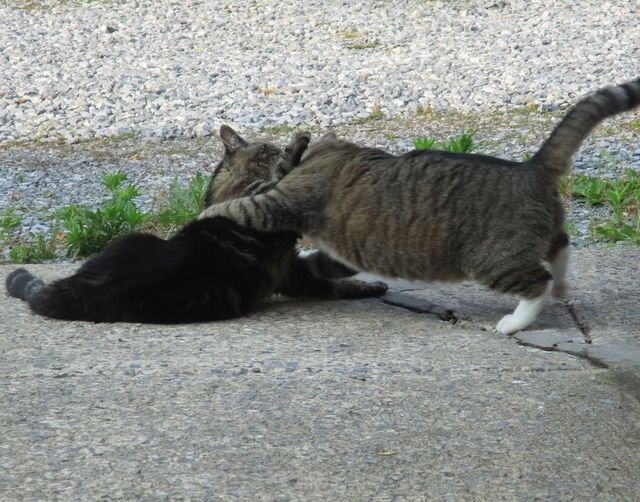 "What the hell is wrong with you Ollie? Get off of me!"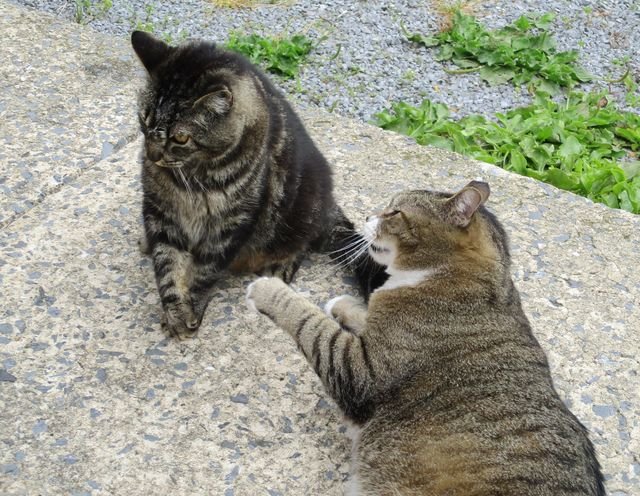 "You need to chill out Ollie. Go get some catnip."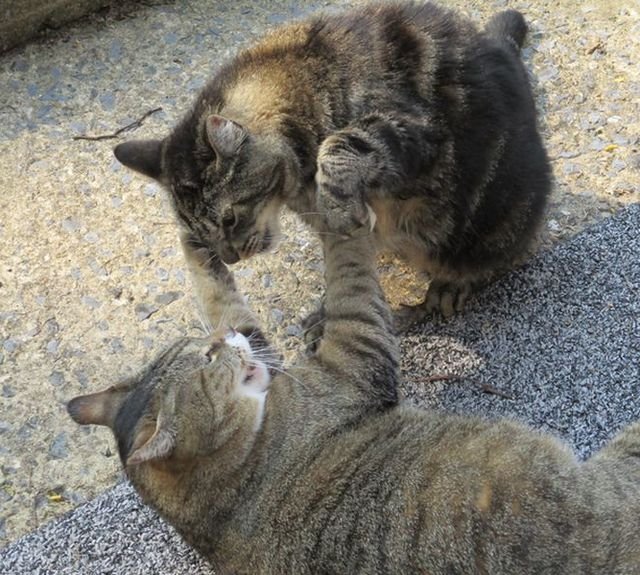 "You are going to be sorry. Pay backs are hell, Ollie!"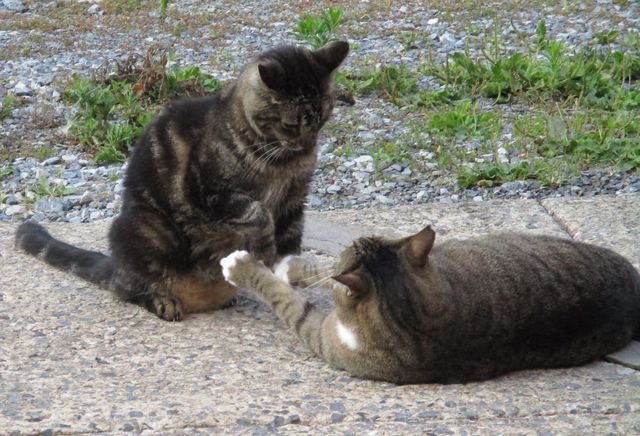 "You better not start with me again."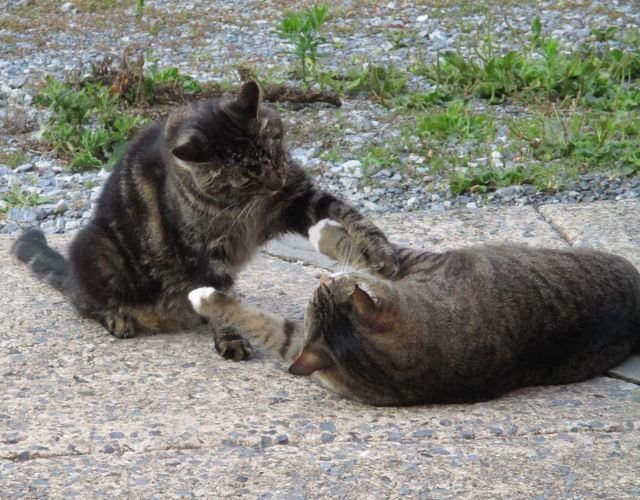 "I am warning you Ollie."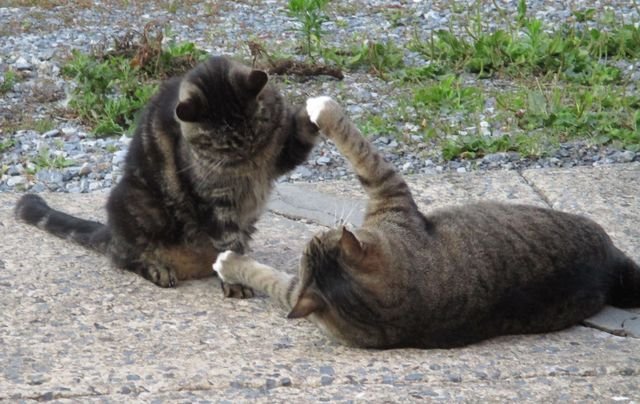 "Oh, no you don't Ollie!"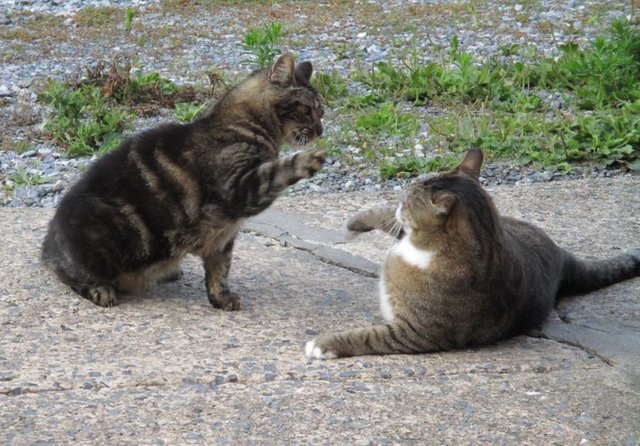 "I told you but you just didn't listen."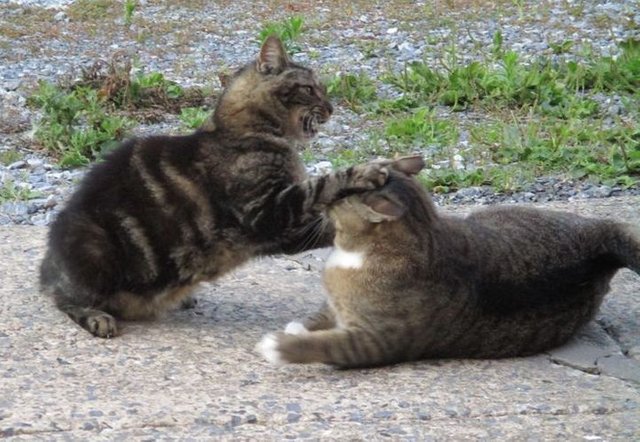 "HAHA! Gotcha!"
I yelled in a stern voice, "EASY!"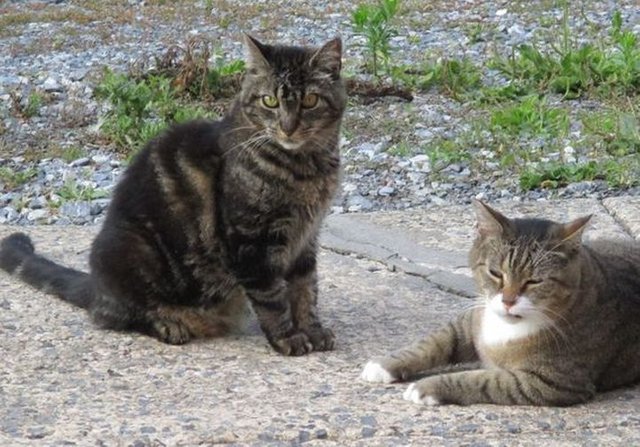 "Who...me? Us? We are innocent."
Have a great week everyone!
#dailypetphotography by @dpet and @kona
All photos are my own.
Are you looking for another caring community where your creativity and imagination can run wild? A place where you have the opportunity to win prizes for your participation? Are you looking for support or for a place that you would like to support? Then head on over to the Freewrite House and have some fun.