An exciting cat story...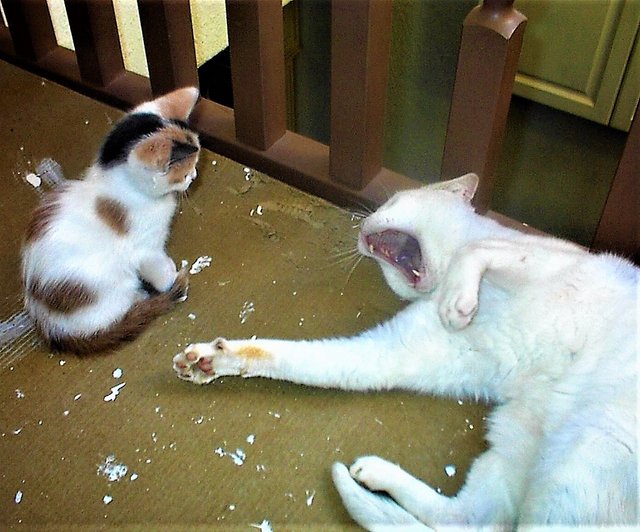 A while ago I had some kittens in the house. One of them ventured a walk upstairs and ended up with my white tomcat...
It started like this ...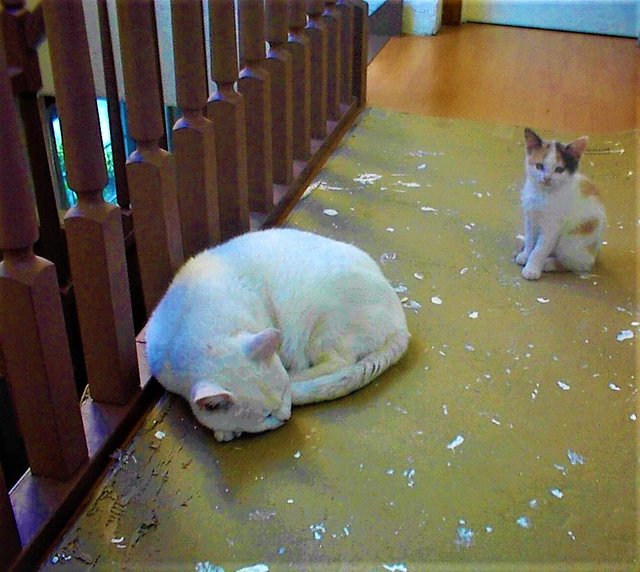 Mr. White is taking a nap.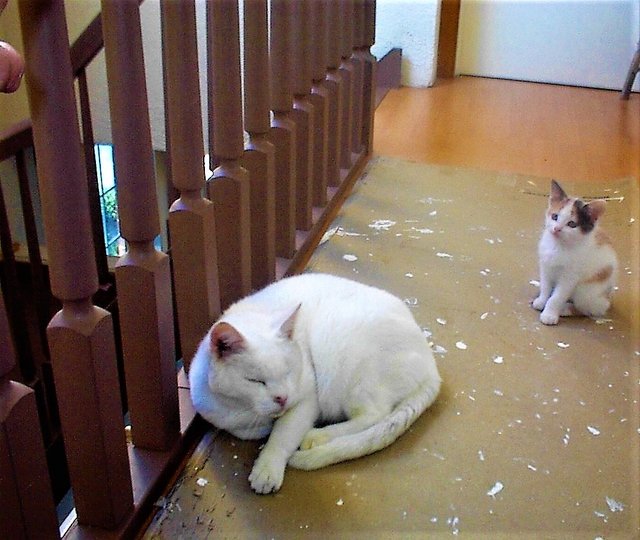 "Do I hear something suspicious there?!"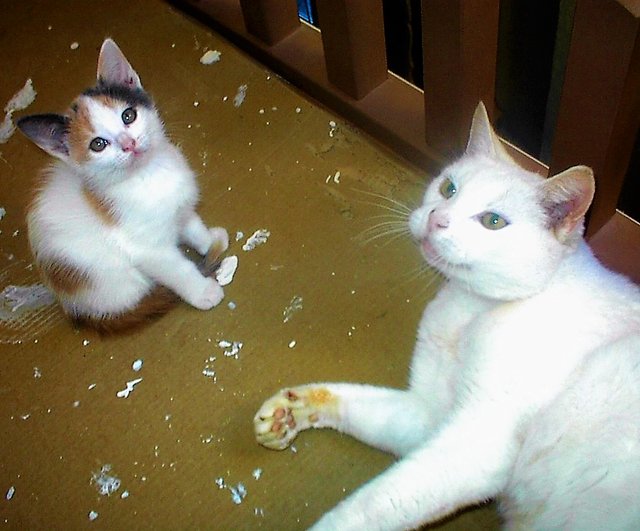 "Well look here who dares to disturb me ... damn it!"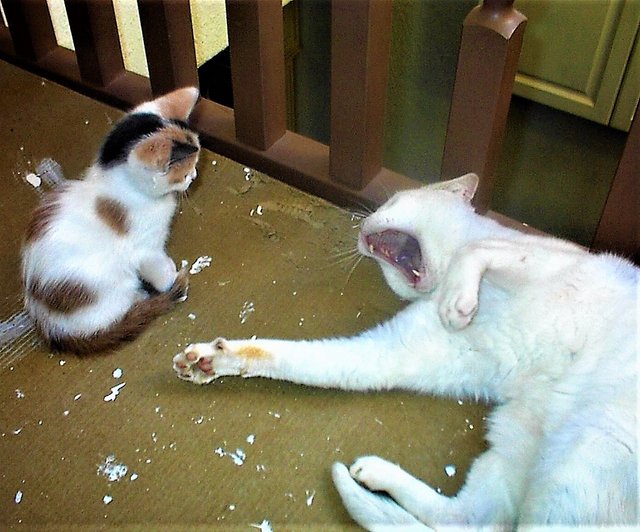 "You know what? I'll eat that little no-nonsense..."
camera device details : motorola X11771Moto E4plus