Luna seems to love the camera, you can't really blame her as there is always someone trying to get a photo of her. She's such a special little pup we can't resist taking photos of everything she does.
Here she is posing whilst sitting on her grandads knee. You would think she was a little angel but she can be a right little minx.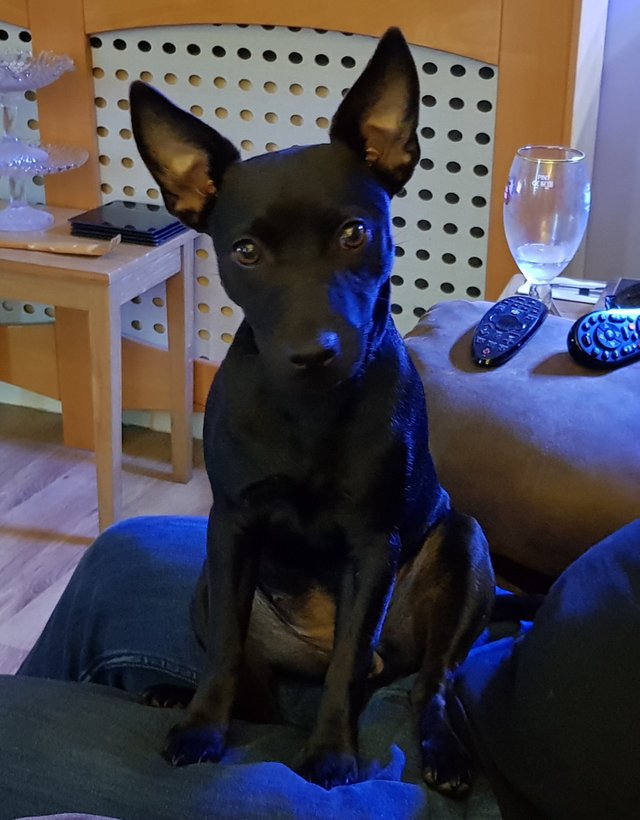 Look at those gorgeous big eyes and big ears lol how couldn't you fall in love with something so cute.


Thank you son-of-satire