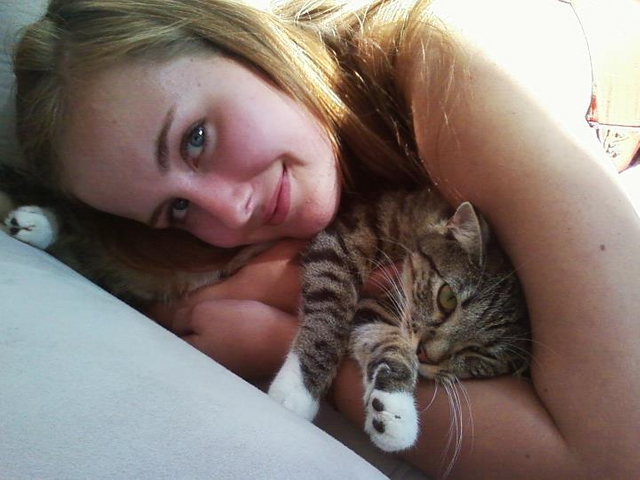 Seven years ago,
Our middle child was still a teenager, and we adopted a cat thanks to her persistent pleading. Bobinski paid a price for his freedom from the wire cage at the pound. He was frequently caught up in Claire's arms.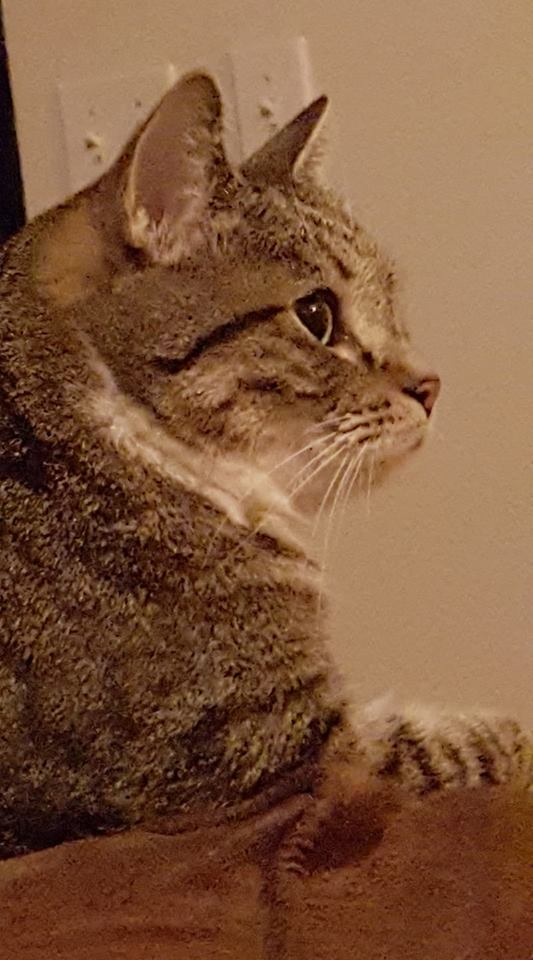 How did it all come to this, and where are my other 8 lives?
---
Shortly after getting us to bring The Creature into our home, Claire worked as a nanny in Spain for a year, then started college, and never again spent more than a few weeks at a time in the house she grew up in. She's married now with two children.
---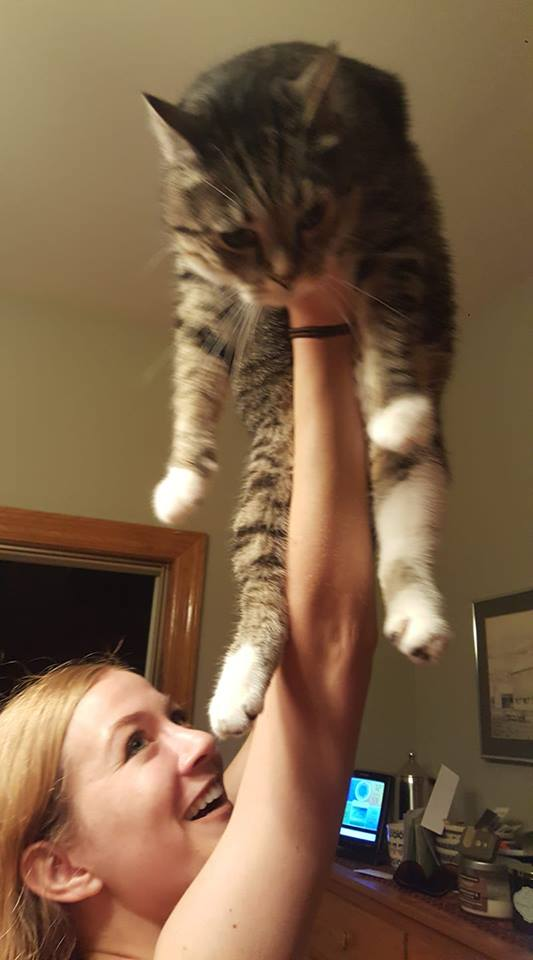 ---
We still have Bobi the Bad because our youngest declared him her "BFF" and friend-for-life, her consolation prize for being abandonded by her sister.
Thanks, Claire.
Thank you,
@kona for #dailypetphotography
@supernovastaffy for #dogsofsteeemit
@juliank for #animalphotography
@runicar and @photocircle for #photochaincommunity !
How fun to keep finding more animal photographers to share the love!
I'm not really entering a contest, not after seeing other Steemians offer photos of stunning clarity, color, and quality, but I can't resist sharing our awful cat and our Collie boys, Prince and Bear, because nobody here tells me "Get a life, Carol."
Well, that's all the encouragement I need to keep photographing our boys!