Kranjska Gora, Slovenia, September 9th 2018 1 PM.
The big criss-cross in the sky today at midday.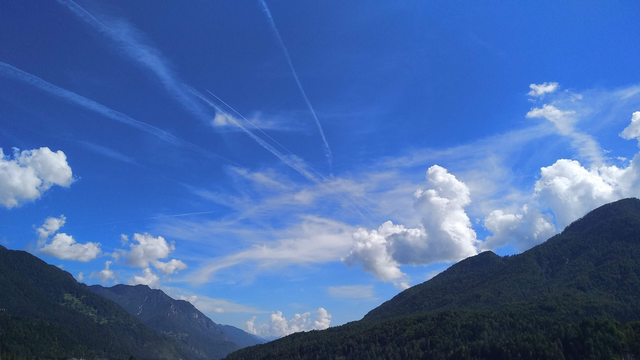 The planes were coming from all directions and following each other at regular intervals.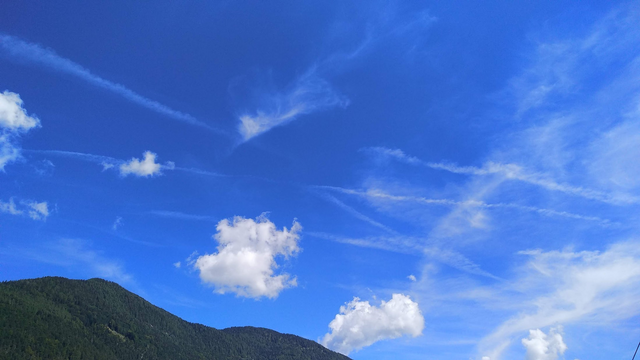 This area is a triple-border corner between Italy, Austria, and Slovenia. There are many tourists around and they all enjoyed the view. When they cared to look up ...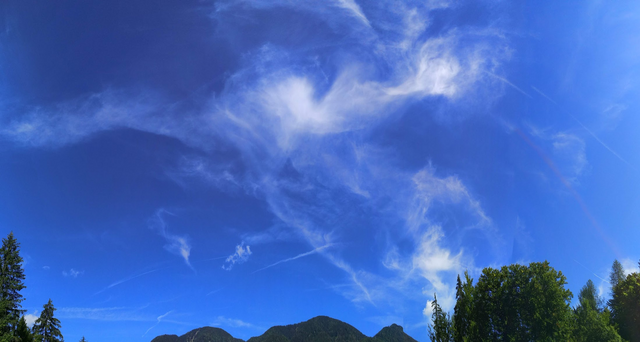 ---
This article is a part of the #dailydose challenge by @inthenow and @bethalea.
Open your eyes, speak up and join. Welcome and thank you!