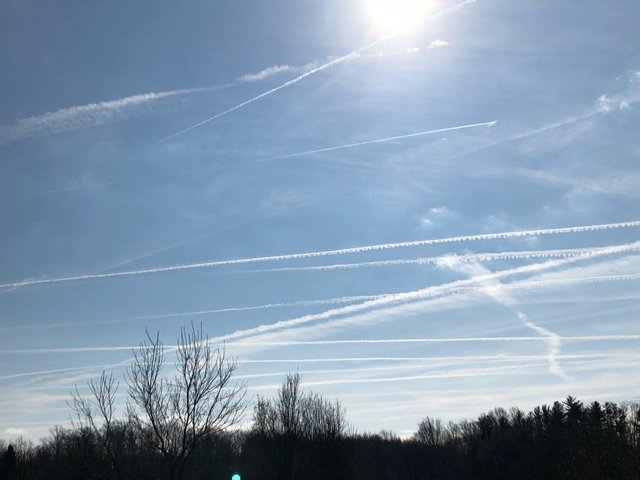 Such repugnant redundancy. Please tell me these are just normal flight paths and air traffic with typical condensation trails..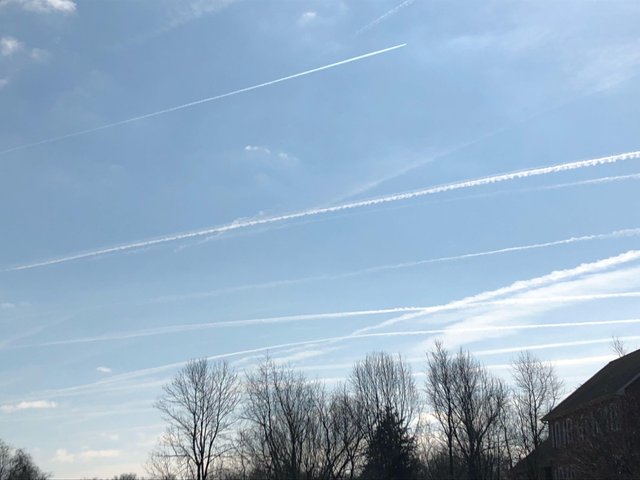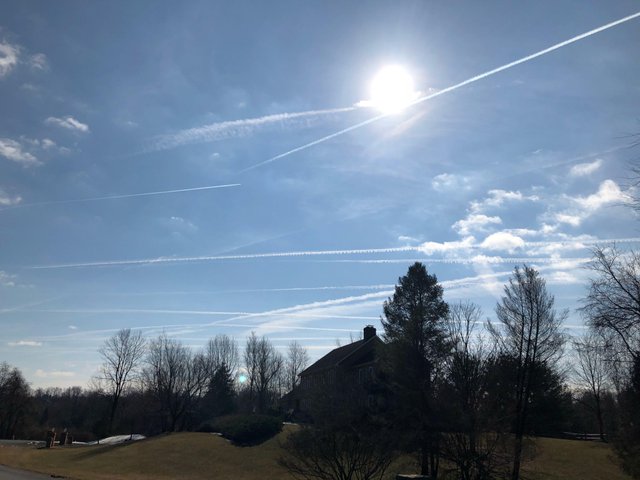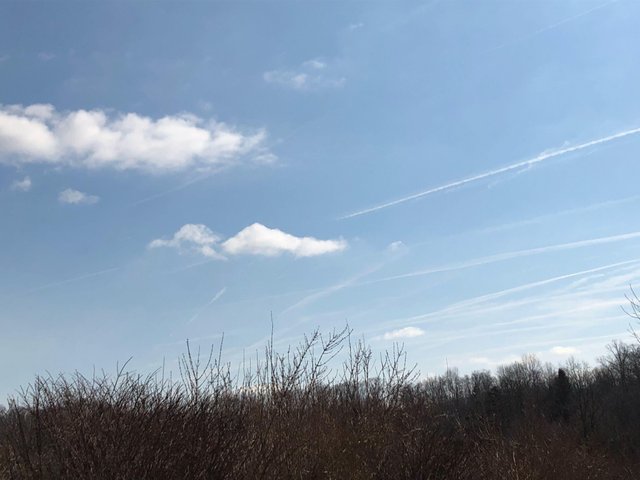 Hard to keep calm about this anymore. But it isn't something I can usually carry a conversation about with any typical person. I have to go into explanation as to what and why and how, and that usually turns off any non thinking kind.
But alas, here it is another day, full of spray.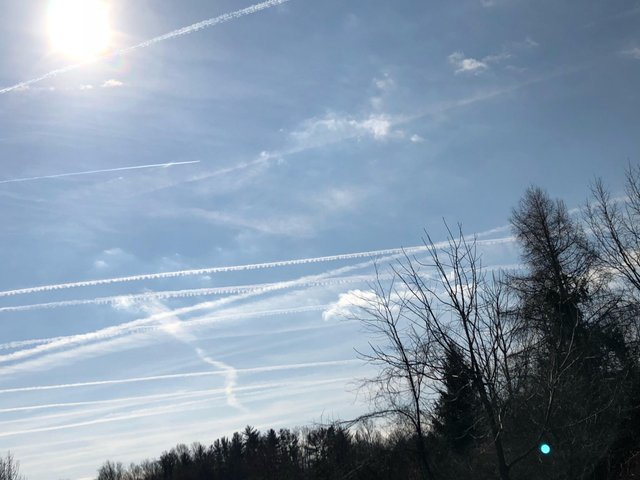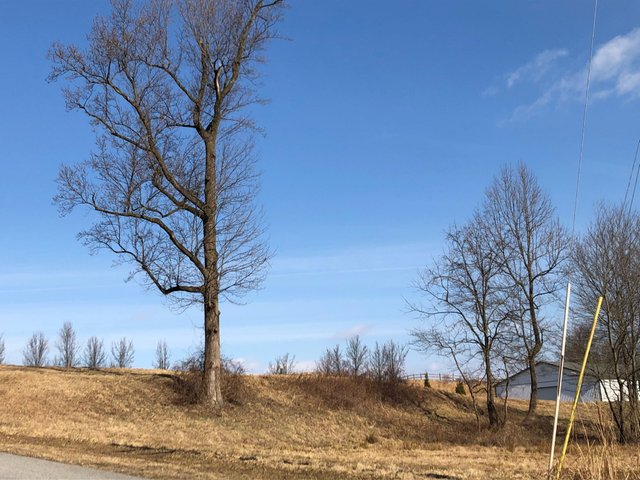 Was a nice blue sky before they began the spraying operation. As can be seen from the North facing. But even in the distance, chemtrails can be spotted. Are there any real clouds anymore?! Coming from a student of meteorology! Sheesh.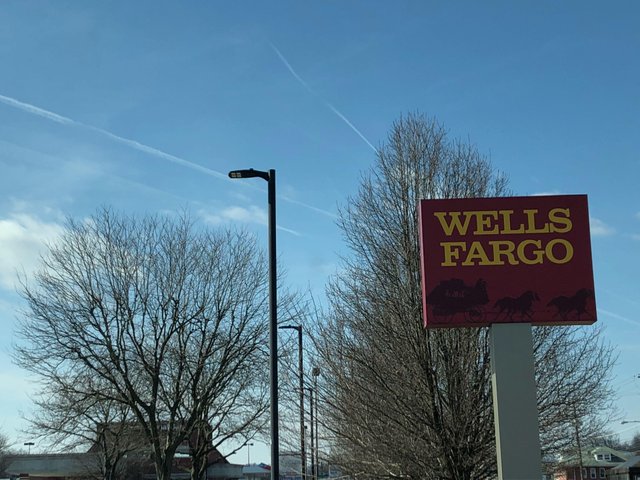 A big funder of the war on our lives and another major control in our lives.. the banking system. Of course they have their hands in the mess. One only need to ask, why does the tax payer bail out a failing bank? And ask Donald Rumsfeld where all those trillions of dollars from the DoD went the day before 9/11.. we'll here it is.
That missing money went to funding black ops military weapons against all of mankind. So that those evil in power could attempt to control us all, the global population! Well I say No to that!
How many ionospheric heating arrays exist on planet earth? Just take a gander at this website for a moment and educate.
Spraying the skies to saturation with ionic metals, to then be manipulated by countless antennae array pumping out HF EM waves. A weapon in plain sight.
Not mentioning all the countless metals people purposely intake, via vaccines and poor eating habits, or just unfortunate environmental setting.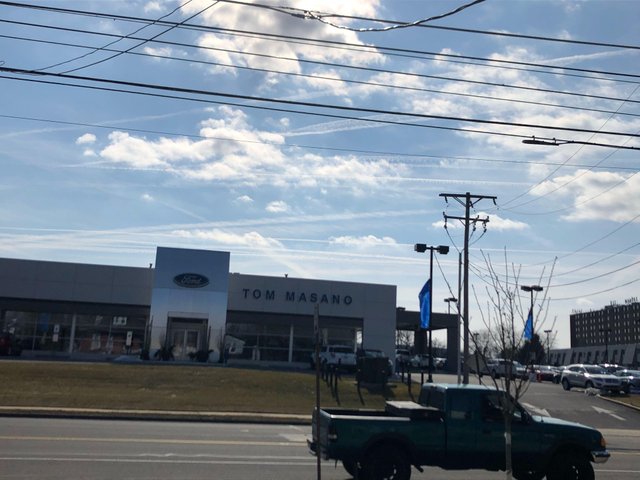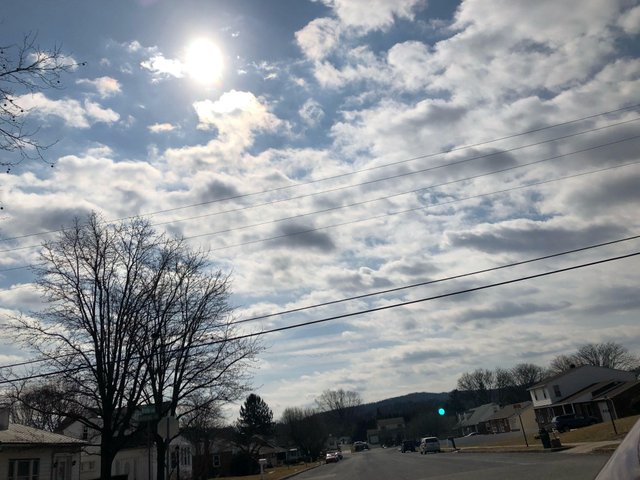 Or how about the rather depressive effect on the human psyche, a span of a week without Sun can do. Not saying we haven't seen any Sun at all, but dang are gray skies tiresome to look at.
With all that shit in the air, is it any wonder there are so many respiratory issues in America and other lands that spray their peoples heavily?! Not to me, it isn't a surprise.
Stay safe y'all, and use proper care. I will certainly be more safety oriented about these chemical sprays when baby James is with us. Will want to protect his new, vulnerable lungs. For that's what this is, one big giant vulnerability test.