Spring is here, ya'll! One of the best things about spring is BABY PEEPS!!
This year, I wanted to add to our flock. Our birds are great, but there are a couple of breeds I would like to have.
Eventually you need to add some new blood to the flock. A little inbreeding is okay with chickens, you won't really have issues, but at some point, you need to add in some new birds. Baby chicks are a great option, BUT setting up a brooder can be a pain. They are messy, dusty, rather noisy, and you have to constantly check their temps, and clean out their feed and water dishes, because they are messy little pigs!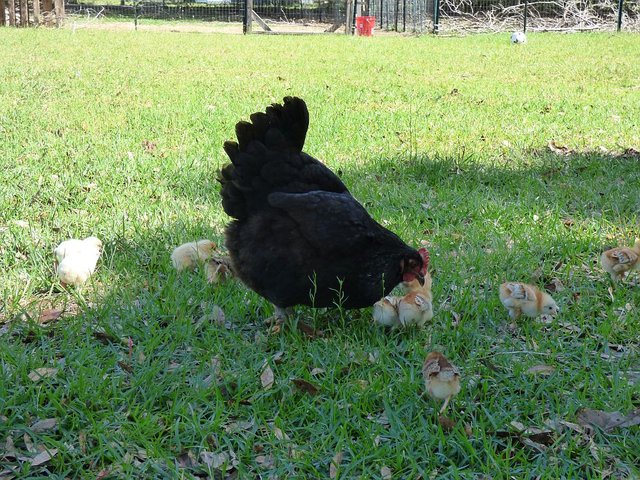 This year I wanted some Speckled Sussex, (very pretty and very good egg layers), and a few Buckeyes, (I'm from Ohio and these birds originated there, so I have always wanted some.)
I was not about to set up a brooder though! Ain't nobody got time for that! I DID have a broody hen though! When the hen hatched her eggs, we ran to our local feed store and picked up some babies! After tucking them under the hen, amongst her other babies, she took them in, just as if they were her own.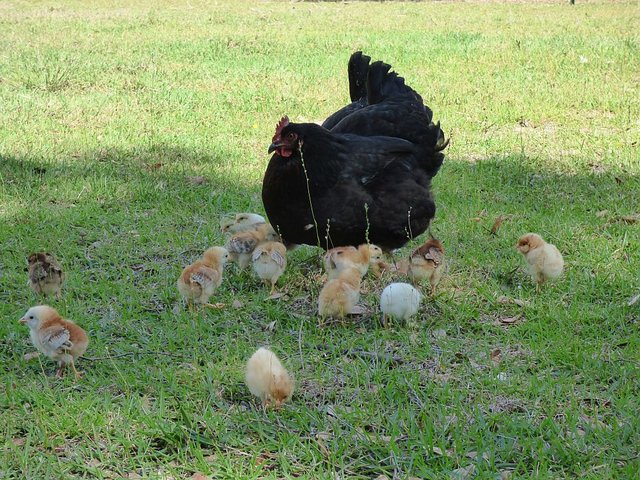 I highly recommend this as a way to add some new birds to your flock. There's only one real issue that I've ever run into.
The chicks from the feedstore have always been in a brooder. They have never been near a mother hen. At first, they may be a little clueless and wander off from their new mother. For the first day or so, you will want to check on them periodically and make sure they don't get lost. They get the hang of it though, and pretty soon they are behaving just like the hen's natural babies. ♥
If you'd like to see the peeps in action, feel free to check out this video!:
Yep, it's YouTube. I actually AM currently trying to upload a video to DTube and hopefully I can figure that out too! So many forms of social media! It's crazy...

Thanks for stopping by!! How many of you out there have baby chickies running around? Aren't they just the best? ♥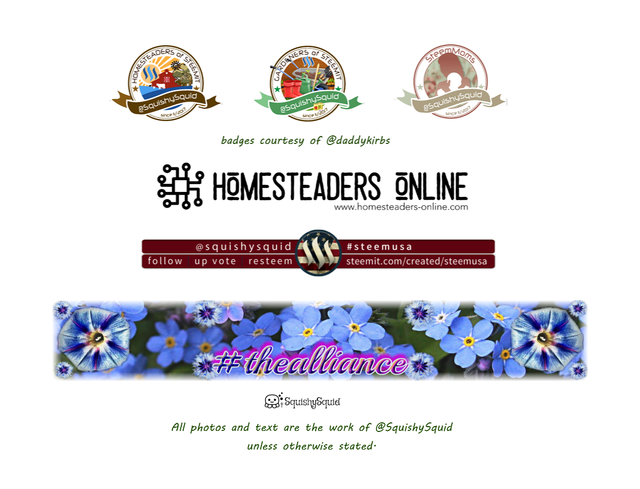 This work by @SquishySquid is licensed under a Creative Commons Attribution-ShareAlike 4.0 International License.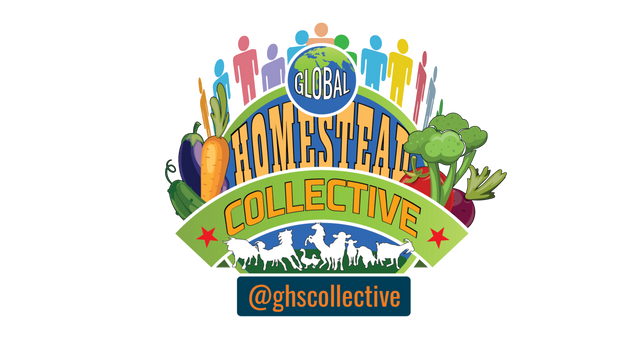 Join Us On Discord. https://discord.gg/hPJs5Rb