HOLINESS REVIVAL MOVEMENT WORLDWIDE
Daily Devotional
EVERY WORD OF GOD FOR DAILY LIVING
* BY PASTOR PAUL RIKA*
Int'l Director
(Holiness Revival Movement Worldwide)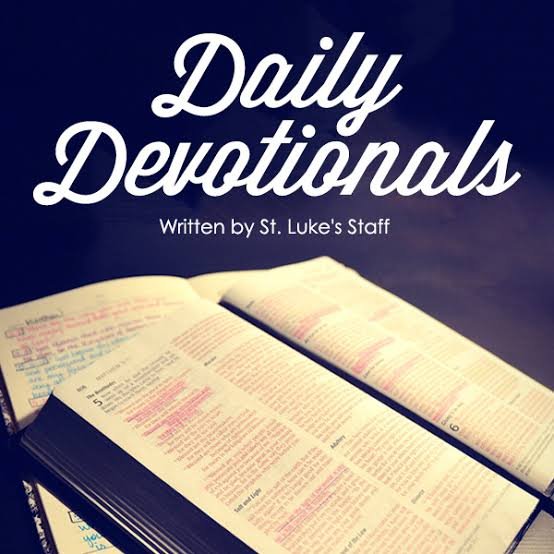 * DATE*
SATURDAY FEBRUARY 23, 2019_
TOPIC
_TITHE DEFAULTER WILL SEE THE FACE OF GOD_**
_📜📜 TEXT *
_Malachi 3:8-9_
🔑📖 KEY VERSE*
Woe unto you, scribes and Pharisees, hypocrites! for ye pay tithe of mint and anise and cummin, and have omitted the weightier matters of the law, judgment, mercy, and faith: these ought ye to have done, and not to leave the other undon. Matthew 23:23 _
There are those who live under divine curse for not paying tithes to God. They claim that tithing applied only in the Old Testament and has been abolished in the New Testament church.
Jesus is like Melchisedec to whom Abraham paid tithe in Genesis 14:18-20. He is both King and Priest to us and lives forever. As our Priest, Jesus collects tithes from us today who are children of Abraham by faith.
As children of Abraham after the flesh, being yet in Abraham, paid tithes to Milchisedec, we who are children of Abraham after the Spirit pay tithes to Jesus our High Priest. Hence, tithe payment is binding on believers and followers of Christ (Hebrews 7:1-9).
Whoever fails to do this today is under divine curse and shall not inherit the kingdom of God.
Hebrews 7:1-3, 14-17, 1. For this Melchisedec, king of Salem, priest of the most high God, who met Abraham returning from the slaughter of the kings, and blessed him; 2. To whom also Abraham gave a tenth part of all; first being by interpretation King of righteousness, and after that also King of Salem, which is, King of peace; 3. Without father, without mother, without descent, having neither beginning of days, nor end of life; but made like unto the Son of God; abideth a priest continually.; 14. For it is evident that our Lord sprang out of Juda; of which tribe Moses spake nothing concerning priesthood. 15. And it is yet far more evident: for that after the
similitude of Melchisedec there ariseth another Priest, 16. Who is made, not after the law of a carnal commandment, but after the power of an endless life. 17. For He testifieth, Thou art a Priest for ever after the order of Melchisedec.
Those engaged in these evils excuse their actions by giving one reason or other against these biblical truths. Some even say, "We are in the new generation; those old rules do not fit the challenge of our days."
Their ignorance of these doctrinal truths has excluded them from the life of God. Complying to the doctrine of truth is what makes you a holy Christian. Paul admonished Timothy to continue in the biblical doctrines and give himself wholly to it
📝 Thought for the day *
_Tithing is as valid today as it was in the time of Abraham...*
🎼 *God has something to say (2x) Listen, listen. Pay attention for God has..._ *
📘📖 Bible Reading for the day *
_Numbers 8-10; Mark 5:1-20_*
Thanx for your time
Image Source:goggle