Sun March 8 Journal Entry #11 -- 3 Games Ready!
Hello Steemit!
This is the eleventh journal entry for the last two weeks. This is also the second recap entry for this year.
I missed the journal entry for yesterday due to some personal events coming up.
Good: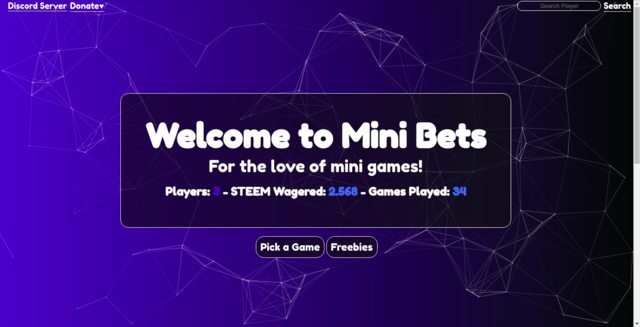 I did not get as many hours to work on MiniBets this weekend, but I did finish up a few essential tasks on the list. The UI theme of the site has also been updated, but I'm not quite yet sure if I like it! I'm still experimenting with colors and fonts until I find the perfect mix.
Bad:
I have nothing bad to complain about :P Except maybe that I'm way behind on my study hours schedule, but working on the projects make up for it a bit.
Something Else:
Starting tomorrow I will need to set up transaction verification on the server & fix a lot of ground issues with the games. I also have a few more game ideas that I can add this week.
---
Weekly Recap: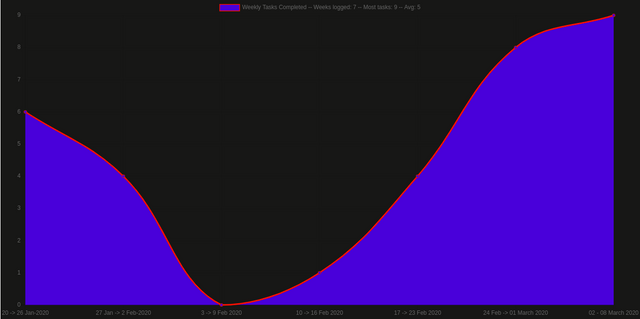 Current Avg Tasks for the last 7 Weeks: 5
So far the past few weeks have been very productive for me! I'm not quite yet on the track where I want to be, but at least there is some good progress.
---
Daily Tasks Progress: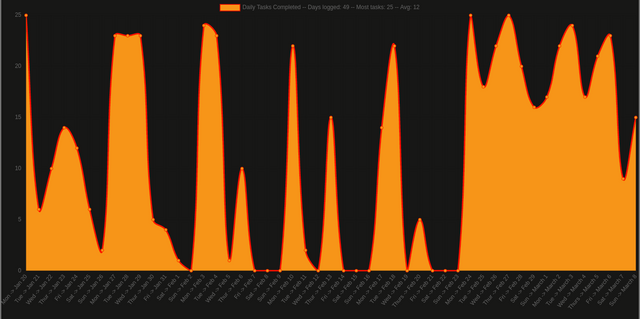 Current Avg Tasks for the last 49Days: 12
Got a little lazy with the daily tasks over the weekend, but I'm actually looking forward to getting back in routine tomorrow =)
---
Daily Study Hours Progress: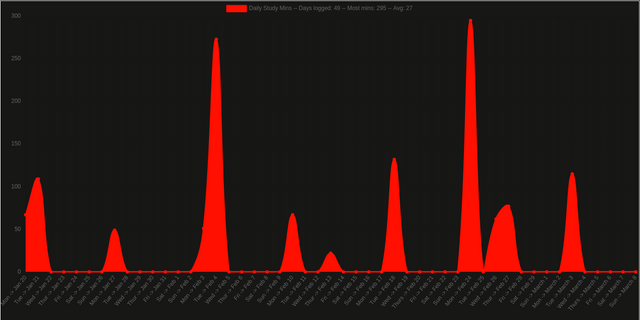 Current Avg Mins for the last 49 Days: 27
Damn the study chart is looking really empty, I think this week my focus should be to split my available hours between MiniBets & my newly started Course on Udemy.
---
Daily Project Hours Progress: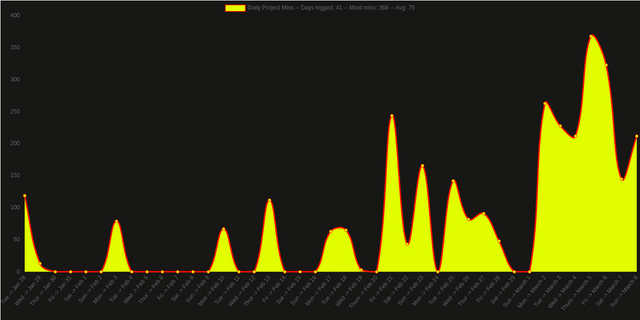 Current Avg Mins for the last 41 Days: 75
---
Overview for the day:
15 Tasks Completed!
0 Hours : 0 Mins Study Time
3 Hours : 32Mins Working on Projects
Overview for the week:
Total Study Hours: 1.93
Total Project Hours: 29.19
Total Combined Hours : 31.12