Sat Feb 29 Journal Entry #5 -- Catching up.
Hello Steemit!
This is the fifth journal entry of this week & so far for this year. Unfortunately, some personal matters have popped up yesterday and I missed the journal entry.
Good:
Even though I did not manage to get to studying yesterday or today, I did finish up & merge all the changes I made on the sneaky-ninja script script. There is definitely a lot of improvements to be made, and a lot of testing to be done with the variables, but so far its been voting consistently.
One major update I have in mind is to add some sort of blacklist & whitelist feature.
Bad:
I guess I won't be coming near my target for study hours this week. Luckily I have set aside a few hours extra each day next week on my schedule.
Something Else:
It is time for a new flavor of Linux for me! I have slowly started all my backups & will start downloading the ISO for Kali Linux in the morning.
Kali is not really new to me, but now that I have a slightly better understanding of coding, I am curious to see what fun is to be had with the included software =)
---
Daily Tasks Progress: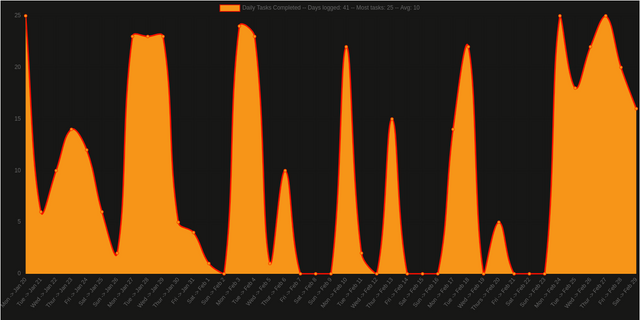 Current Avg for the last 41 Days: 10
The numbers are not quite on schedule, but at least its starting to be consistent. I can only try harder next week to improve.
---
Daily Study Hours Progress: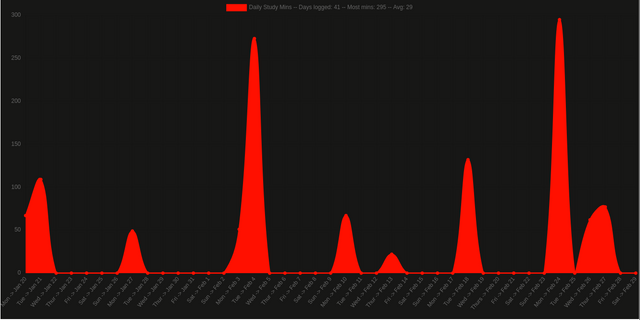 Current Avg for the last 39 Days: 10
I'm really looking forward to starting the new course next week, the challenges I did throughout this week just showed me that there is plenty still left for me to learn! I bought 4 new courses over on Udemy & started looking for some new books to read on coding & Javascript.
---
Daily Project Hours Progress: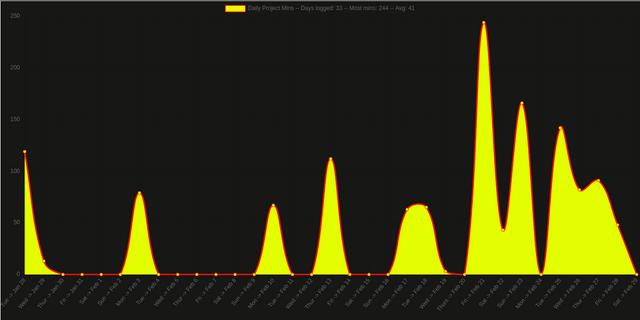 Current Avg for the last 39 Days: 10
Now that the script is in a more usable state, I feel that it is finally time to move on to the next project. I'm thinking about building a website with React & some sort of library for interactions with the Steem
blockchain.
---
Overview for the day:
16 Tasks Completed!
0 Hours : 0 Mins Study Time
0Hours : 0Mins Working on Projects