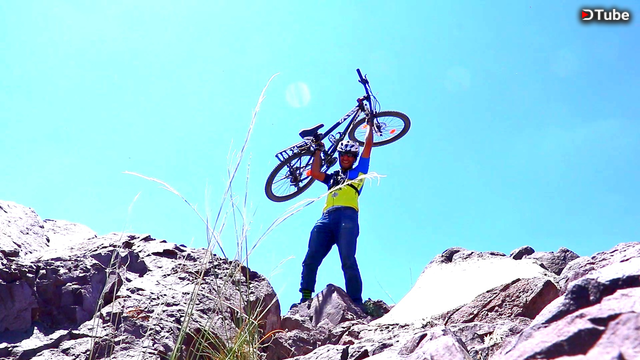 ---
Hello everyone
I used to be very jealous of other's adventure photos, telling my self "Oh... i wish i was there" or "wow, they're living a perfect life" and sometimes " i'm tired of this life, i'm gonna do that!" but after doing more travel and adventures (little ones) i realized that how hard is living your dream life whether it's always traveling or always inventing something new, it's hard to keep it up for a ling time and it's not easy, not even close.
When re-reading my last cycling post, i realized how easy it is to be fooled by those nice photos and the fair amount of post payout and think, "oh, i'm miserable, i should do something like that too." and that's the social media's trap, we are all miserable, but some know how to hide it, how to take the most out of it, we didn't come to this world to to live an easy life, to have everything we want, when we want it, we're here to try hard and beat our selves up, just to realize that what we want to achieve isn't worth anything, what is worthy is our effort. I consider what i did a success, because i tried so hard to achieve it, if i was dropped on the mountain peak by a helicopter, it wasn't a success any more.
This adventure wasn't really fun, i biked under the hot sun, dragged my bike on rocky riverbed, carried my bike on my back to the height of 3000 meters, i at some points i was in serious doubt that if what i'm doing is a right thing to do, and still when i think about doing it again, i don't have a rigid answer, sometimes i thinks it's a good idea to do it in winter, sometimes i say to my self "once was enough". but if
@mrprofessor
comes to Iran, we'll definitely do it together. Don't we?!
So in the end
It's not about the result, it's about the effort
---
▶️ DTube
▶️ IPFS