We Made it to Eugene... Now What?
So far the next step to be taken had been pretty obvious: starting out on the coast in Washington, and continuing inland in Oregon where we visited Portland and Eugene, sticking mostly to minor roads. From Eugene, however, we had various options. One was to take the moderately difficult road to the coast, and from Florence head south to Crescent City, where we would go inland again to our next destination: Orleans, CA. There we wanted to visit a friend from the Earthship Academy. 
The other option was to go straight south from Eugene, over the mountains of Southern Oregon and Northern California. At first we reasoned the coast would be easier, but a closer look revealed that this way was not only longer but it had cumulatively more climbs than the inland route. Additionally, we kept getting recommendations from various people: "You should go to Williams." or "You'd really like Cave Junction!" So in the end we opted for the long and windy road leading into the southern hills.
Avoiding the I-5 by any Means.
Looking at the map, one would think that past Eugene the Interstate 5 would be the only option. Thanks to Google, however, we managed to locate some very pleasant roads that were not too busy, but offered some incredible scenery to ride through. By this time it was October, and the weather was full on our side, illuminating the turning leaves in golden sunshine. Not too far from us we could hear the traffic roaring on the I-5, while on our little byway we could ride side-by-side.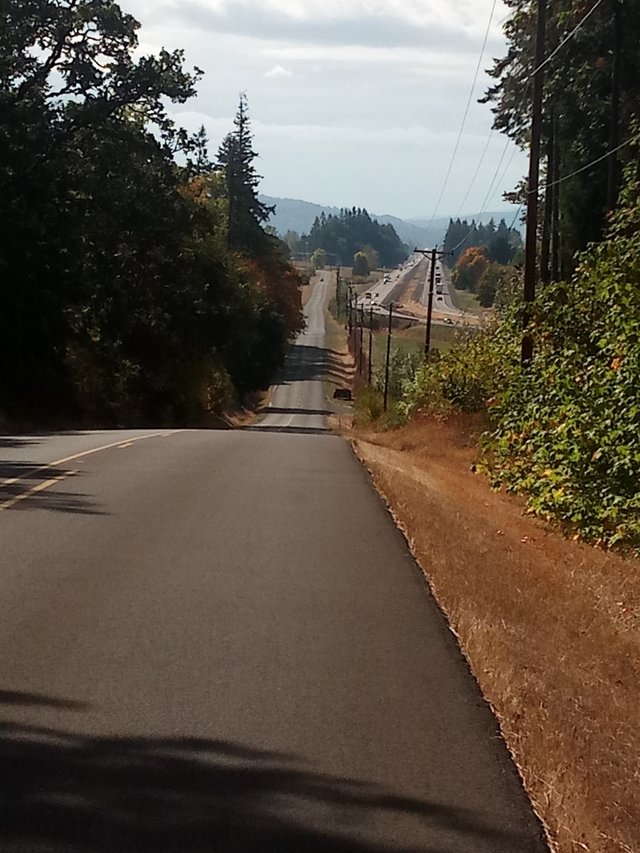 We took the East 30th Ave out of Eugene to Goshen, there went on a little side-loop on the 58, and took Cloverdale Road southwards. We continued on Sears Road, bypassing Cresswell, and got into the town of Cottage Grove around lunchtime. This lovely little town would be the last outpost before we'd get really remote, where the actual climbing would start. As it turns out, this is also the start of another Oregon Scenic Bikeway, the one featuring covered bridges. Although we were not going to go down that way, the park downtown where we had lunch had just one of those bridges leading across the creek.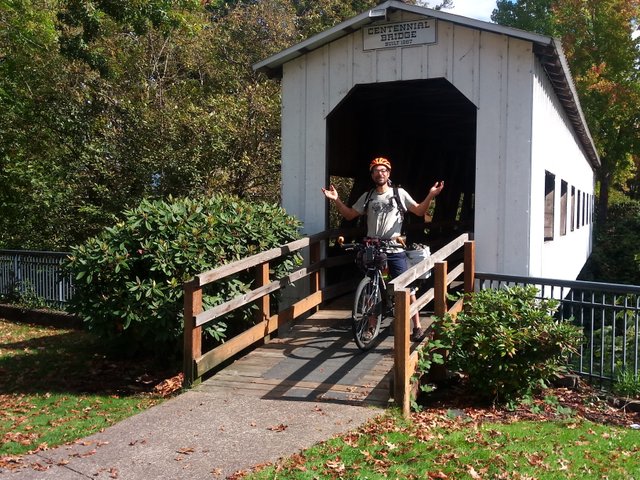 Way Up and Stay Up!
Refreshed and ready to go uphill, we left Cottage Grove southwards on 6th street, which turned into London Road. This took us on a moderate climb to Cottage Grove Lake, a dammed-up section of the Willamette River. The lake was picturesque and we found a path along it to keep away from the occasional truck that would pass us on the road. Of course, as Murphy's law has it, just as we were taking a break, enjoying the view and the sun-dried blackberries from the bushes, the one vehicle passing by on that small gravel path just had to be a massive logging truck. Go figure!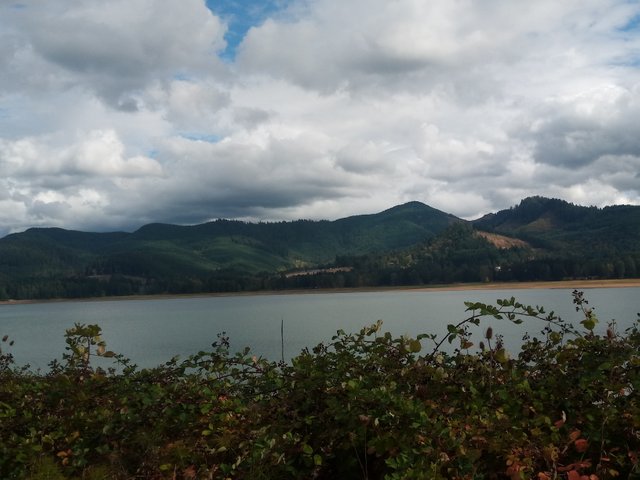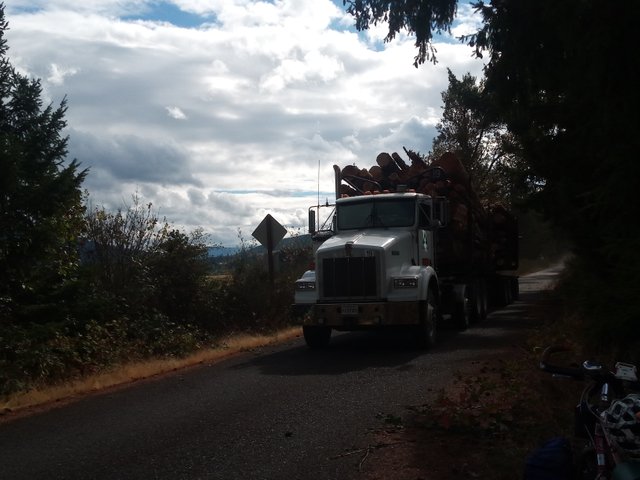 Other than this unexpected encounter, we had the entire trail to ourselves, even past the lake. London Road continued up to the "town" of London, from where we took Shoestring Road, which true to its name, wound its way up the mountainside. So we switched into our granny gears and started pedaling up the hill, while around us Golden October unfolded itself in all its glory.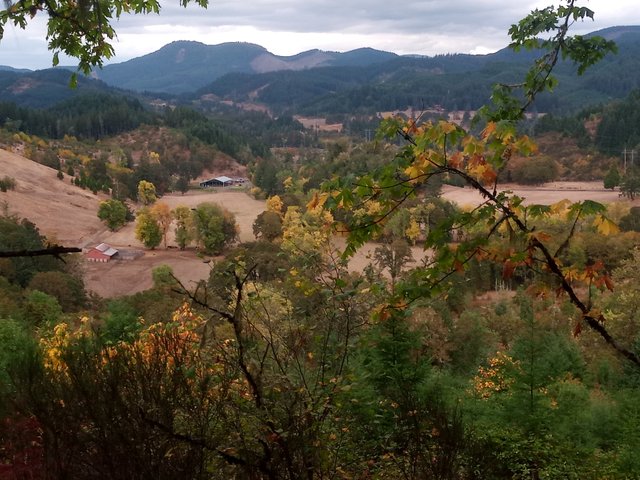 This part of the country is really pretty this time of year. The oak and maple trees are glowing in gorgeous colors, seaming pastureland of yellow grass on the foothills. In the distance, the taller hills are covered in evergreen. And the air... it has this unmistakable smell of some delicious herbal tea!
A Night at Milly Kanipe's
Once the ground had leveled out under us, we found ourselves in a valley with cows, horses, wild turkeys... and I suppose there had to be humans too somewhere. Suddenly we just passed by two of them: what seemed to be two local ladies, hanging out on a quad and a pick-up, greeted us with smiles, admiring our achievement, and recommending a place to camp that night: the Mildred Kanipe Memorial Park. Of course we had some more climbing to do before we got there.
From Shoestring Road we took Scott's Valley Road to Elkhead Road, which led us right to the park. Arriving there just around six p.m. gave us enough time to set up camp and relax. The park (and the campground) is primarily for equestrians, so the hosts greeted us cheerfully, as the extremely rare phenomenon we must have been. That evening we camped in a beautiful pastoral setting with a breathtaking sunset.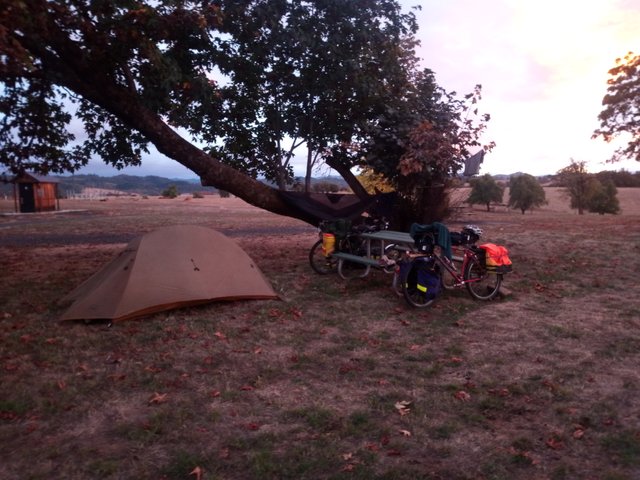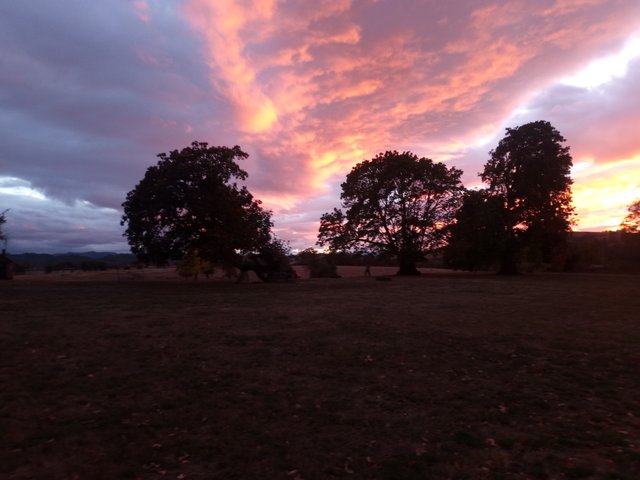 Crossing Civilization – again!
The next day our trail took us back into town, or rather a number of towns we kept passing through on our way along the valley, which the I-5 crosses as well. From Oakland to Sutherlin, then Winchester, and through Roseburg we took the 99. It was busy, but had a good shoulder. Plus, we could restock our supplies at the large supermarket in Roseburg. Next, through the town of Green, and on to Winston we even rode on a proper bike-trail! Hadn't seen one of those in a while. As for the next stretch to Round Prairie we had two options: climbing over another hill, or continuing through the town of Dillard. We opted for the latter, and rode through a massive industrial area, where the logging trucks take the massacred trees to be turned into lumber. Shocked by so much industry, I didn't take any photos.
Eventually the road to Myrtle Creek, Tri-City, and Riddle was more pleasant again. Okay, we didn't see much of Riddle, just rode by the plywood factory as fast as we could, to get to Cow Creek Road, were we would be certain to find a nice place to camp. We were not dissapointed.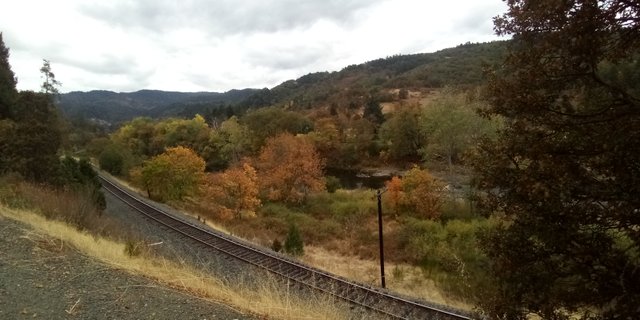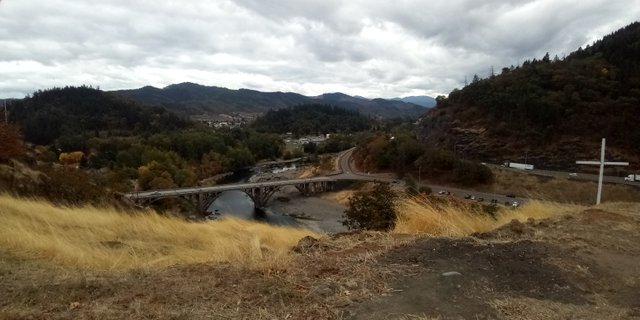 The Bus Came By ... and we missed it!
Cow Creek Road turned out to be a fantastic choice. Not only did it offer great camping in "Mom's House" (with kind blessings from Grandma), right under the stars, next to the creek, but the road itself followed the creek, winding itself gently up and far away the main pass, where all the traffic flows. This used to be one of the old trails, before the Applegate Trail broke its way into California, where the I-5 runs today.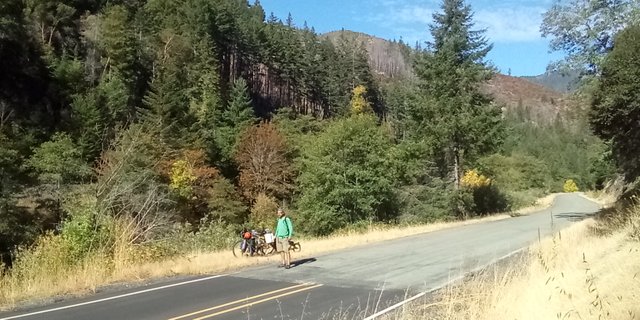 Eventually we would not get around taking the interstate for about 10 miles across the pass, as Cow Creek Road brought us to Glendale. Sure, there was a rugged mountain trail leading to Wolf Creek, but that was really the end. Being reluctant to take the I-5, my friend suggested to ask his friend for a ride. She was going to a treehouse conference in the town of Takilma, south of Cave Junction, and in her school-bus there was plenty of space for two bikes. At first I was a bit ambivalent, seeing even this ten mile ride as somehow cheating. After all, we had just ridden ALL THE WAY from Vancouver Island. In the end, though, lack of network connection got us to miss this opportunity: by the time we reached Glendale, she was already past the pass.
Mountainbiking on Wolf Creek Pass
The last stretch of that day took us into Wolf Creek. After recharging at the wonderful bookstore-cafe in Glendale (our phones, our waters, my caffeine and intellectual needs) we took on Tunnel Road, the small mountain trail leading across the hills to Wolf Creek. At first it started out as a gradual climb on a paved street, but soon it turned into a gravely dirt trail, barely wide enough for a car. Oh, and it was steep...! Coming down was even more adventurous, as the road had massive grooves dug into it by tires and water. In the end we made it across safely, in a way Garry Fisher would have certainly approved.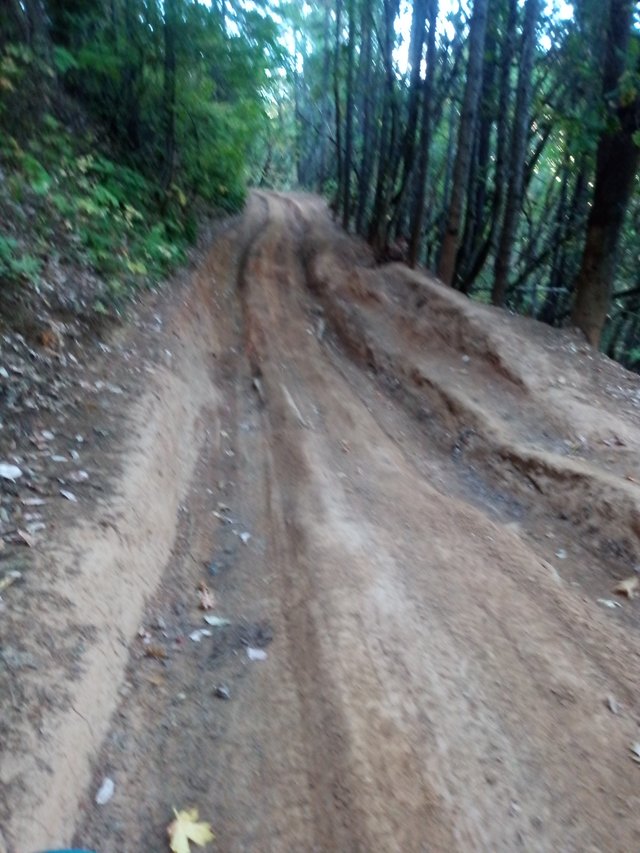 Instead of pushing on across the pass, we stayed in Wolf Creek for the night, at the paid campground, for a change. Since the weather report was predicting a day of strong rain, we contacted a warmshowers host in Merlin, we could visit once we'd cross the pass. In the end it all worked out as expected. The rain was kind enough to wait until we were on the road, but in Sunny Valley it started pouring, so we were properly drenched by the time we got to Merlin.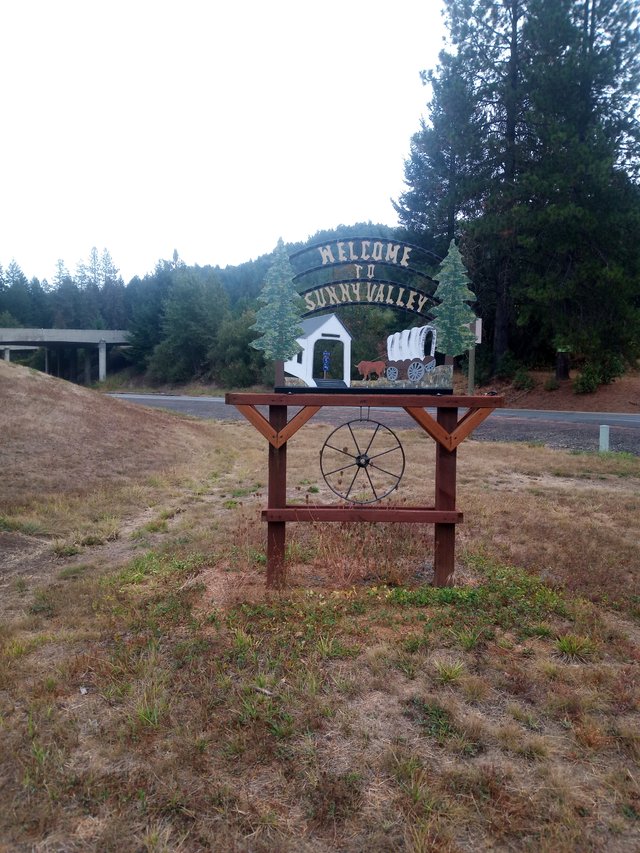 Merlin, Where the Nice People Live
Neither of us had been to Mlin before, but my friend was quite stoked about going there. A long time ago he was hitching in the area of Grants Pass, trying to get  ride to Seattle. The only people who would pick him up were from Merlin, only two exits further. So while those rides didn't work out for him at that time, the impression remained that Merlin is full of nice people. Of course, we already knew that on warmshowers we're pretty much garanteed to meet some nic people, as it always had been the case so far.
Once again, our hosts were super kind, treating us to home-made wine (really delicious too), home-baked bread, pizza, and pie, and home-roasted coffee in the morning. When the rain stopped, around mid-day, we got on the road again, and rode the rest of the way to Cave Junction. Finally we had made it to the place everyone recommended us, but for the moment we had just enough time to hit a supermarket and set up camp. Ol' Joe's RV park was just right, as tenters were as welcome as wild turkeys (who someone must have been feeding!). The next day we would look around and decided what to do and where to go from here.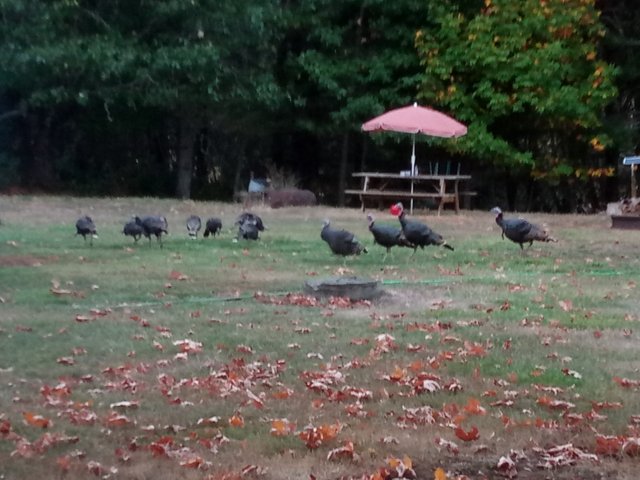 If you'd like to read my bike trip in its entirety, check out the rest of my posts in the Cascadia to Aztlan series:
Please check out these great communities I'm contributing to: 

#ecotrain | What is EcoTrain | Discord Community

#cyclefeed | Introducing CycleFeed | Discord Community

Join us on Discord