CyClean Starts Fresh with a New Office in Magok
There's nothing like relocating to a new office to start a new chapter of your life. We leave the good, old life behind to begin anew. We bring with us the memories and accomplishments of our previous location to our new place of residence to push ourselves to work harder. To reminisce on the days gone by, CyClean accomplished so much during its time at Gasan Digital Complex. From the ICO phase to its first exchange listing, and everything in between, CyClean was born in the area and had matured into a leading ecofriendly cryptocurrency project. Now, at Magok, CyClean is all set to fulfill greater things for our world.
Bear with me today as we have a large collection of photographs for your viewing pleasure. Let's go ahead and begin the virtual tour of CyClean's Magok office!
About a five minute walk from Magok station, CyClean's new building greeted me on a clear October day. The building is found in a quiet, happy neighborhood that allows for the CyClean team to work harder for the betterment of our project.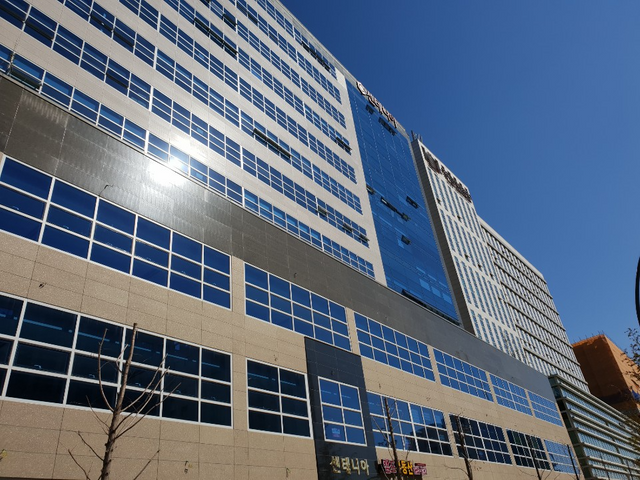 Entering the building and rising to the fifth floor of the building, you are welcomed by the words "JNU Group," the partner group for our CyClean foundation. The CyClean journey starts here. Let's see what else we have on the fifth floor.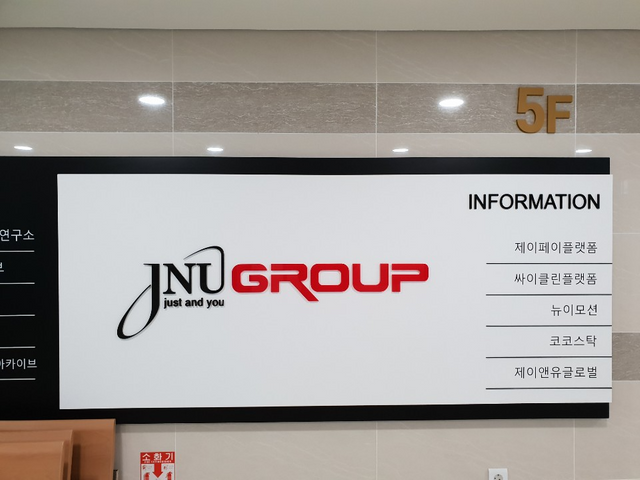 To the right of the main elevators are the front desk and a rest area for visitors and employees. At the entrance of the rest area are three products with which we are familiar. They are Ketch'Up's bicycle, the official bicycle of the Hong Kong bicycle sharing platform acquired by CyClean, CyClean's electric scooter, and CyClean's solar panel. You can touch the actual products that are making a difference in the lives of people. CyClean has come so far.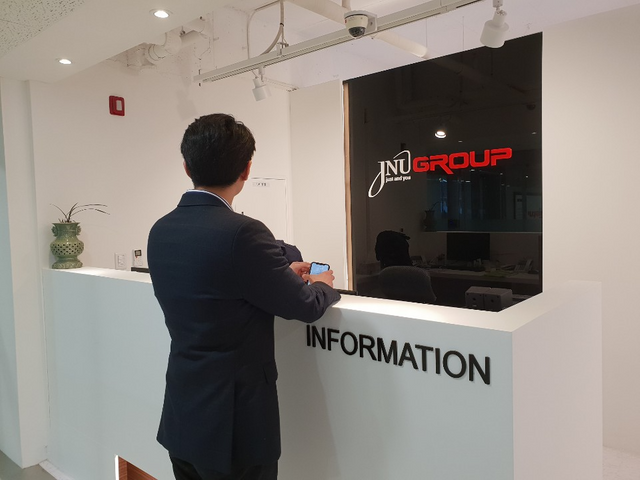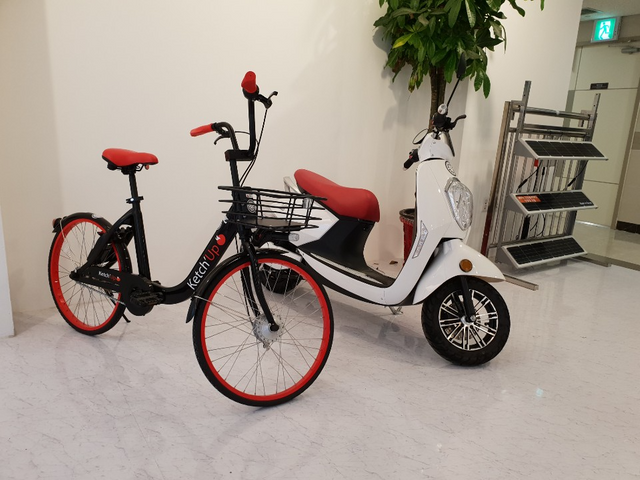 On this particular day, we had visitors come by to learn about CyClean. In the background, one of our employees fills his coffee mug before heading back to the office.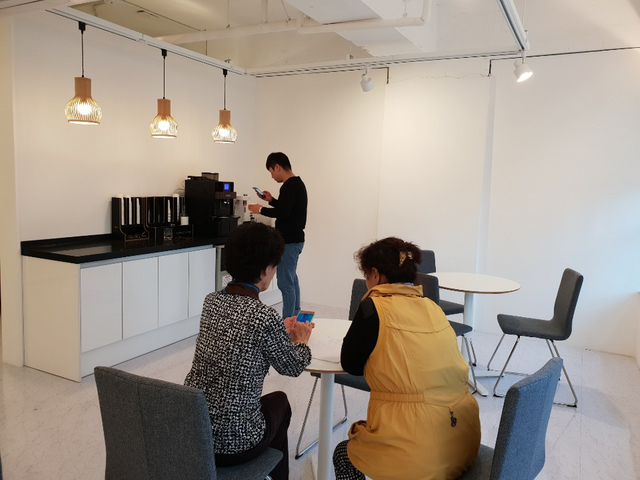 Where are our creative ideas born? Here in the main conference room. The CyClean family frequently gathers here to discuss the future of CyClean. We plan events for our community, exchange ideas on how to spread the word about CyClean to the corners of the earth, and talk about what we can do to help the world. In the picture below are our family members sitting in for a meeting.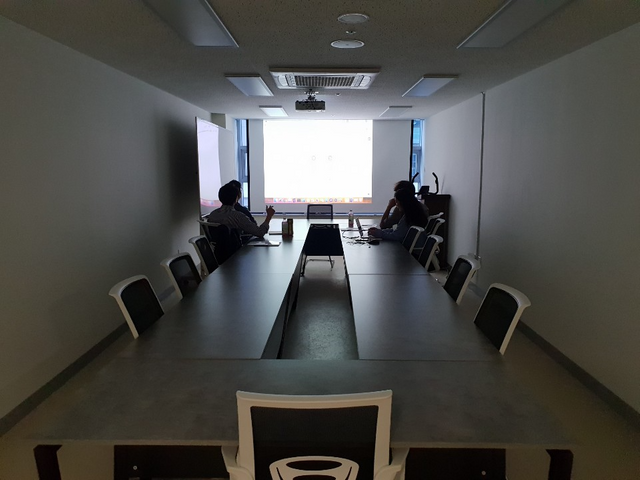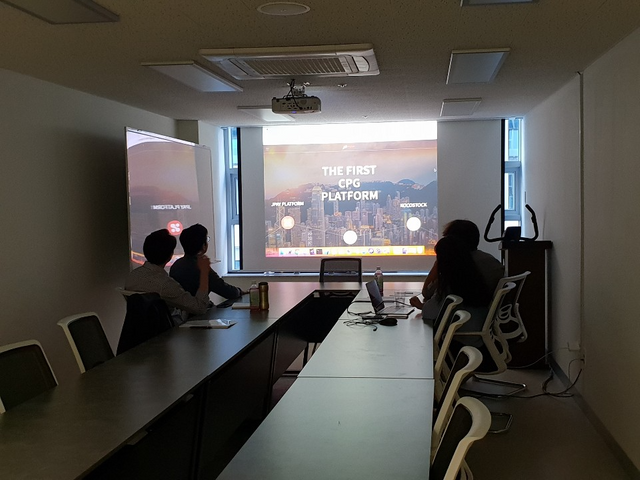 We like to work and have meetings, but CyClean believes in taking care of the mental health of our family. For us to be well-rested and sharp-minded, we need to rest. CyClean's rest area offers a variety of drinks over which we chat on the sofas or at the table. In the right corner of the photograph is a massage chair that takes you to heaven on earth. We all take turns relieving our bodies of muscle aches and cramps.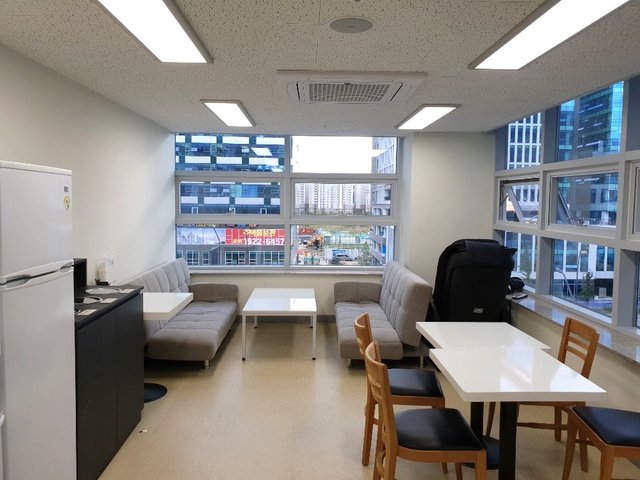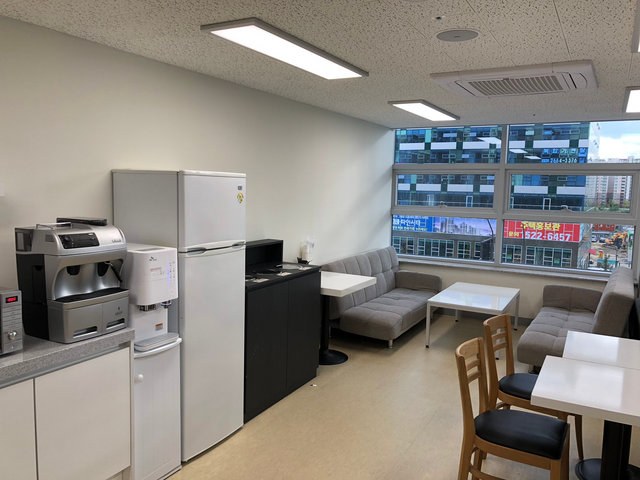 At our Magok office, we also have a floral room for our partner JPAY Platform. You may have seen the JPAY flower vending machines that produce lovely bouquets with the press of a button. The best part is they can be purchased with JPAY cryptocurrencies! Well, our florists are busy at work designing the flowers to be placed in the vending machines. Here's a view of their workplace.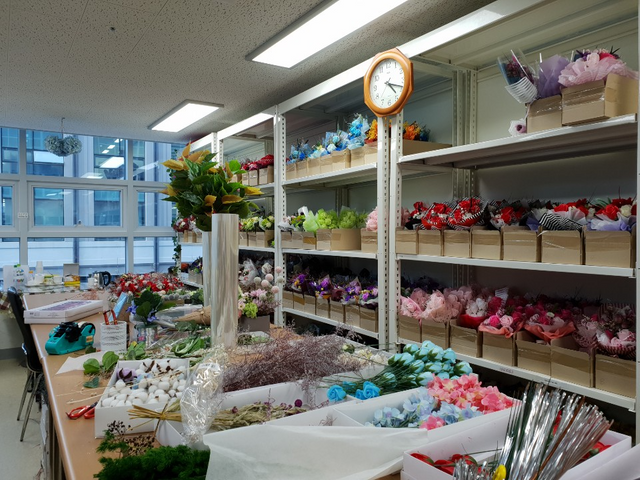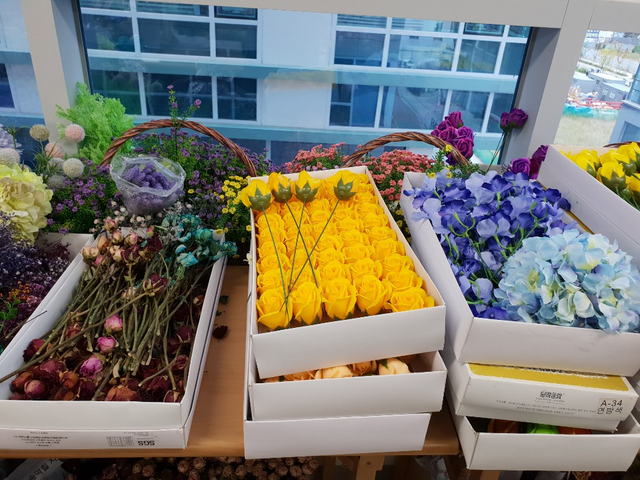 Going back to CyClean, we have a special broadcasting room for filming videos and holding lectures. It is here that new ideas are born. With the assistance of the broadcasting room, we are granted video and audio options for an enhanced experience.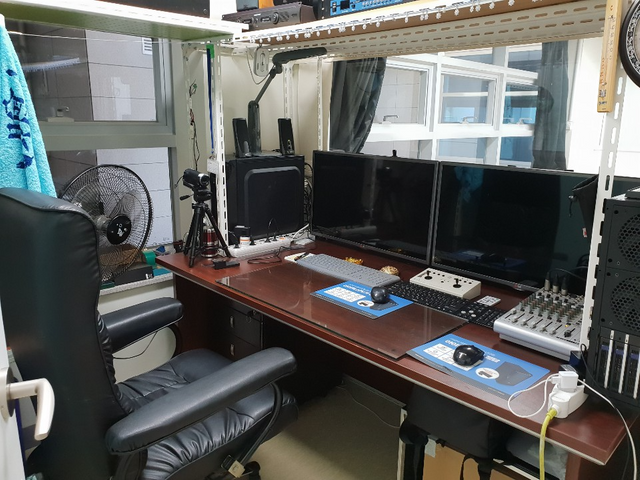 The control tower from where the magic begins.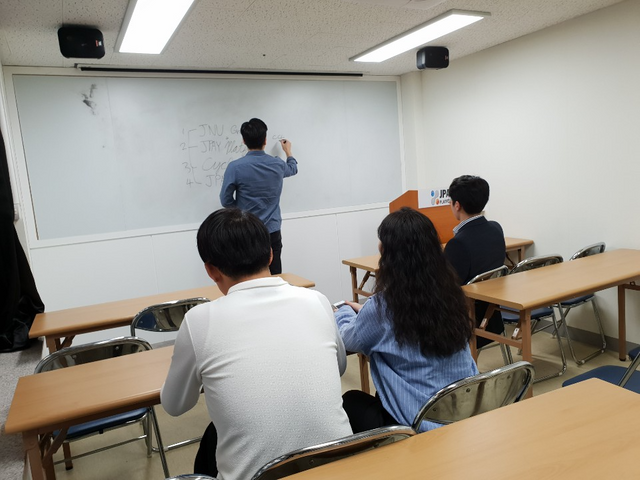 Here's another group of CyClean team members who are busy coming up with more ideas. Let's go CyClean team!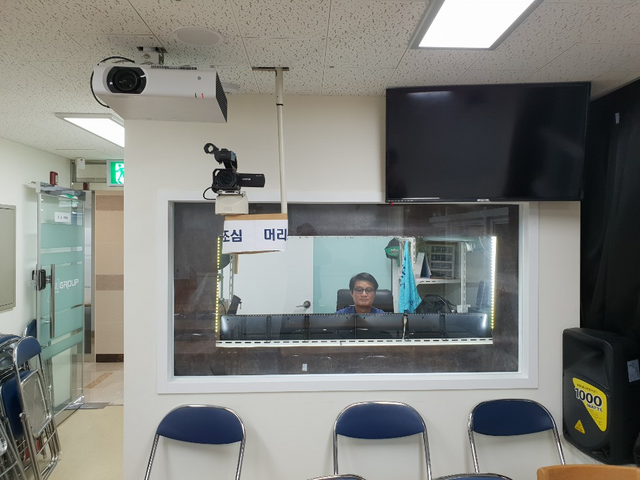 Sometimes, we need a breath of fresh air. Our office comes with a garden area for our team members to clear their minds or simply enjoy the autumn sky. Many of my coworkers sit or stand to talk about life, celebrity gossip, and CyClean, of course.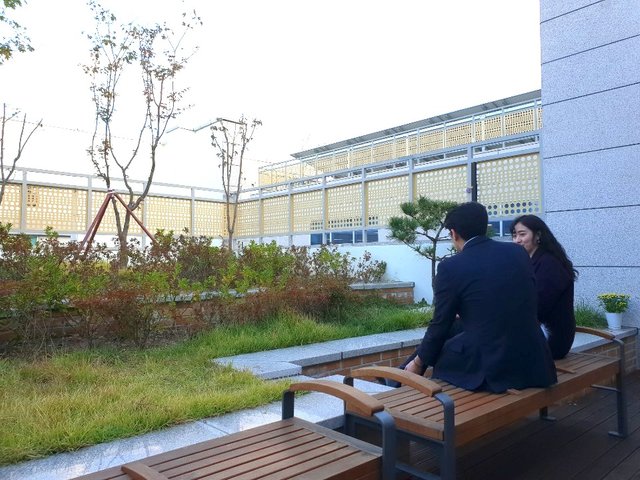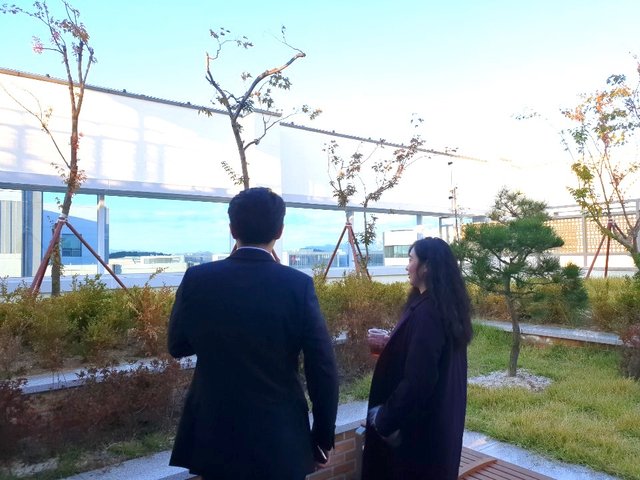 Finally, I want to conclude with a sign that we read daily. Several key words that characterize JNU Group and CyClean are Love, Touch, and Imagination. CyClean is all about love. Love for people, the environment, and everything else on our planet. CyClean's vision is to touch the lives of people in one way or another, to help them get through difficult times and to inspire them to do greater things for themselves and all of mankind. CyClean is all for imagination. We imagine a clean world where no one is deprived of the basic rights to food, water, and clean energy. At Magok, we believe we can take the first steps in making this happen!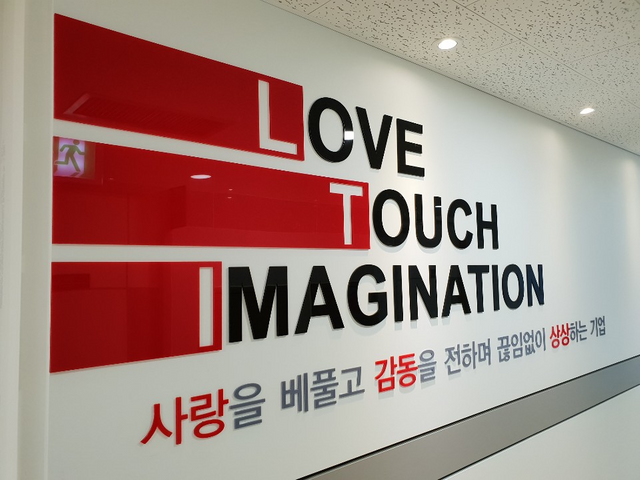 This was a short tour of our CyClean office. What do you think? With a renewed mind and spirit, CyClean is aiming to change the world, starting from its Magok office. We hope you can join us in our future of making a clean world. Together, we can accomplish anything.
For more information about CyClean, please visit our website at ☞ https://cyclean.io