pharm k(36) in cxcoinsasia-steem •
I did a support video, inline with the great advocacy by my humble boss, @surpassinggoogle. I want to use this video/medium to drive the initiative of Mr Terry, that, Steem and SBD to be included on Coins.ph and Cx.coins.asia
I am a Nigerian, but i want to be part of this gigantic innovation by my steemit mentor @surpassinggoogle, and i want to give it my all, to be among the people pushing this great thing forward.
My support video
Hello guys, this is a much important post. @surpassinggoogle has recently made a post to ask us to participate in his drive to get Steem and SBD at coins.ph and cx.coins.asia exchange if you still read the post.
@Surpassinggoogle had been so helpful and kind to Steemit community and minnow like me, he was the first whale i chatted up with ease, he calls me his "sing-song icon". This platforms would definitely help the Filipinos.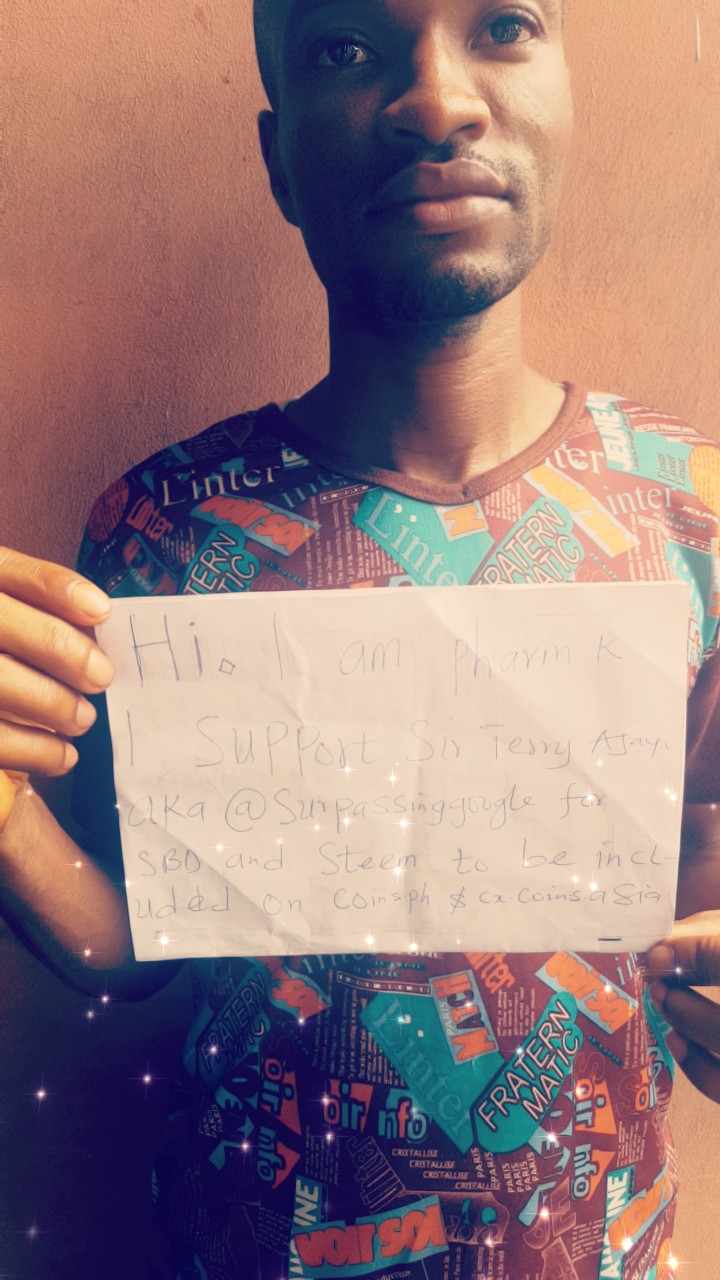 This post is dedicated to the Coins.ph & cx.coins.asia team in urging them to hopefully integrate STEEM and SBD to their wallets and platforms. We could make this possible. Join us! Create your own video and support this wonderful platforms.
In case you you haven't heard of this please do read here.
https://steemit.com/cxcoinsasia-steem/@surpassinggoogle/a-peak-into-the-200-videos-about-steem-steemit-that-we-are-gathering-to-take-to-coins-ph-and-cx-coins-asia-to-implore-them-to
It would be astonishing coin.ph add these special features of Steem and SBD.
Also support the steem-based website: https://steemgigs.org/ it very amazing guys. This is a great site for your talents to be discover. Swear!
You can also resteem this post for other Steemian to see and get involve in this awesome and amazing movement.
Thank you and Godbless you @surpassinggoogle