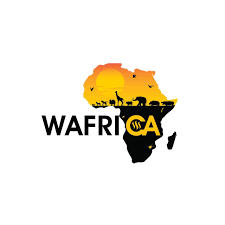 WAFRICA is a community aimed at curating quality posts from the shores of Africa and engaging in charitable activities in Africa. However, posts that bear the #wafrica tag whose authors are not African have been curated. As at the 3rd of September, 2018, WAFRICA gave 21028 votes to 2337 users.
WAfrica is the major supporter of successful charitable projects from Africa including @steemhelpinghands, @girlsfoundation, @fatherfaith orphanage reachouts, @prettyjules158 'Random Act of Kindness'.
Up until the last three months @wafrica operated by choosing five (5) spectacular posts from Monday to Saturday and gave them upvotes from the @wafrica.curators account ranging from 100% to 70% and a 1sbd giveaway to the best post of the day. The grand finale held every Sunday: three posts were chosen and given 5, 3 and 2 SBD respectively as well as given upvotes from the @wafrica.curators steemit account.
As the price of steem went down, it became hard to keep up to the payments because, as our post payouts could no longer support that as well as support the 50% authors reward to guest contributors. The solution to this was to stop giving liquid SBD and continue with the upvotes.
Sample of Weekly winners with 10SBD/Steem Price Pool and https://steemit.com/wafrica/@wafrica/wafrica-sunday-post-of-the-week-winners-for-week-2
We would love to continue with our initial tradition because it encouraged a lot of planktons to continue putting out quality posts in the steemit platform.
How much support are you seeking per month for the two-month period?
It is our hope that we can continue our encouraging our followers by giving out a steem at the end of the week. A total of 100 steem would suffice for this purpose.
How will this support be used?
The 100 steem shall be shared on Sunday for the next two months to followers who have taken their time to write quality content.
Approximately how many users participate in your community or contest?
Over a 100 people use the #wafrica tag daily.
How will supporting your community or contest help grow the Steem community?
In supporting the @wafrica community, @curie should be assured that quality posts would be rewarded and the participants would share the good news about Steemit which would in turn encourage new users to join the platform.
What is your Discord name and number?
You can reach me on discord : chiama4713 and click here to join our discord server.