Steemit-Italia - Application for Curie Community Building Support
Starting a post like this one, trying to sum up what is in our mind, is really difficult. Bottleneck effect they say. There are so many things that should be said about Steemit Italia but I will try to keep it short answering the questions provided in the original post.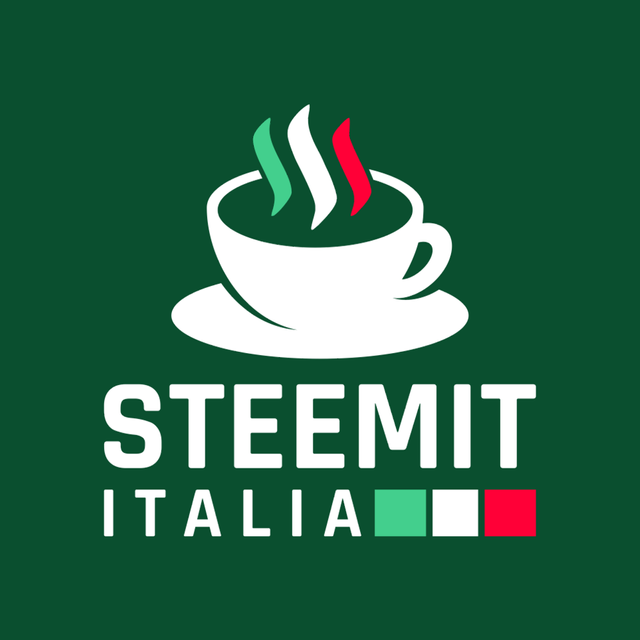 What is your community / contest and what is its purpose here on Steem?
Steemit Italia is a community born 2 months ago to support all Italians here on Steemit in different ways. While there are other community with this purpose, we are the first community to be open minded, totally free and highly focused on interactions and curation effort. We like to stress these concepts because when we create this community, we felt that there were too many useless rules and not a fair reward distribution in existing groups for a platform like Steemit which is based on a free and transparent technology as the blockchain. For us, a community should act as an hivemind where users can start their own projects, get supported and promoted and then get their way without forcing anything or controlling them. We are the only Italian community who created a real network with other international communities like SteemMakers, Tasteem, Curation Collective, DaVinci, Steemcommunity and more. We even created BRIDGE project to bring translated Italian contents to international attention (actually stopped for funds lacking due to low steem value). Our community is still really small (about 100 members on the discord and less than 1000 italians on Steemit) and while other national communities prefer to not cooperate with us too feed their interest, we still aim to promote every author top contents.
We have different objectives, as stated in our whitepaper:
Help Italian users grow, and most of all those users who contribute in any capacity to the project.
Promote the content of new Steemit users, guiding them and directing them in improving their work.
Disclose, through our own profile, excellent content which may enrich the general knowledge.
Establish a network of collaborations with international communities, aimed at supporting projects and initiatives of Italian users or in which Italians take part and to spread our content in foreign languages, as well.
Create a trail that is able to reward high quality Italian content on any topic.
Any fund transfer, income, outcome is reported on weekly basis on our weekly reports to grant max transparency on what we do every day: everything is available on our @steemit-italia blog.
We are still building our own trail with great difficulty; for this reason we are covering the curation effort via Curation Collective, being the c-squared italian curation team.
To promote user interaction and gain more visibility among italian users, we recently launched the BASE: Body, Art, Science, Emotion contest with 200 STEEM of total prize pool as rewards across 9 weeks. This contest is open to italian and english language speakers and aim to promote sharing of personal experiences, creativity, art and scientific informations. It's a 360° degree open contest with 21 STEEM weekly prize plus some mini-contests we set on the way.
We are also looking forward to create a real manual curation project to promote high quality content of Italian users that are mostly ignored by international and national communities. We plan to set up a skilled team which contains several professionals who can judge the post quality and also comment on read posts suggesting authors where they can improve (grammar, format, layout, copyright etc.). This is for us the real "curation effort" we would like to do. This is our undisclosed DANTE project. The problem is we also need something for rewarding authors and to pay the curators work.
Both these project were/will be sustained by our SISTEM (Steemit Italia STEM) project, a scientific ghostwriting project that help us gain some steem to pay everything. But the international support is not always present and now we need funds to sustain active and future projects.

How much support are you seeking per month for the two-month period? How will this support be used?
We would like to have 200 STEEM to cover BASE contest prizepool (100 STEEM per month): 189 STEEM will be used to cover weekly prize pool (21 STEEM x 9 weeks) while 11 STEEM will be used for many 1 STEEM mini-contests.
To start DANTE project we will need 160 STEEM (80 STEEM per month): 15 STEEM as weekly reward to give to top 5 content authors, since we don't have an effective trail (3 STEEM per author) while other 5 STEEM will be used to pay off curators work.
Approximately how many users participate in your community or contest?
Our own community counts about 100 members on discord, but we have a wider reach supporting all Italians on Steemit platform (between 500-800 authors). The DANTE project is only for Italians, while BASE contest is open to everyone. We shared BASE contest into DaVinci community, SteemSTEM, SteemMakers, Tasteem, Curie, Curation Collective and all the other community of our network, with more than 5-6k total users.
How will supporting your community or contest help grow the Steem community?
Our community aim to break language barrier helping Italian posts to reach international community: supporting BASE contest will allow interaction between italians and english language authors and make them know each other in a 360° degree contest about art, emotions and science. Helping both BASE and DANTE will help us to kill the narrow minded of Italian authors who prefer to no join open communities (like ours) or cooperate with them to avoid losing their benefits done via vote exchanging. The Steemit platform is collapsing under the weight of big stakeholders who keep voting themselves, their friends and keep feed only their interest. We would like to be part of the changing movement that is leading lots of community to start manual curation projects, minnow support and other things that will bring Steemit to next level. Supporting us will grant the first real curation effort to Italian community and will lay the foundations for a new and fairer approach to this platform.
Thanks to @curie and @randomwanderings for this chance to improve things on Steemit, I think in this darkest day someone helping others is really needed!