Application for Curie Community/Contest Support | #foodmodel contest
Today is the last day of Curie Community Support's application and I have been waiting to apply. The reason why I delayed it was because I was waiting for my contest to mature and grow at least to 4 weeks. Now I am entering into the 4th week of my #foodmodel contest, so I shall give it a go. Yay, #foodmodel is 4 weeks young now, and I wish to continue with more prize pool to encourage the participants.
Without further ado...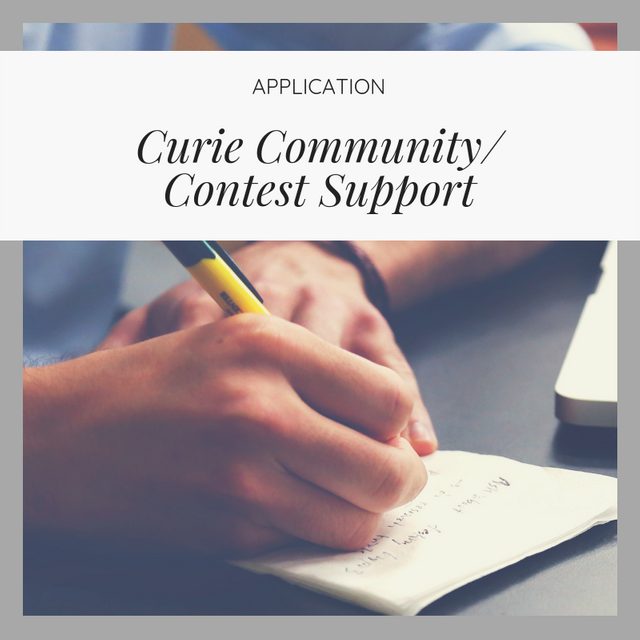 Designed by using Canva
Here are my answers for the questions given for the purpose of application. Thank you so much @randomwanderings and @curie for your time reading through thoroughly all the application including this one.
1. What is your community / contest and what is its purpose here on Steem?
My contest is #foodmodel contest started on Aug 30th when I tried to answer @sndbox's weekly challenge on creating a new tag for engagement, and it is held weekly since then. It was birthed forth form the idea that people let their phones eat the food first before they eat. So I am pretty sure that are many photos on our phones where we can share it to other Steemians, because we eat everyday, whether 1 meal or 3 meals a day.
#foodmodel contest is NOT a foodphotography contest as there are already alot out there. This is for Steemians to showcase what they eat, whether they eat or they eat at home. It is also a chance for Steemians to have an idea what to post. At the same time to showcase the participants by me resteeming their posts (hope this helps).
Take photo of your food and a short description of your food, around 5 sentences. (or more and more and more, up to you). No recipe is needed. Although this is not photo contest, do ensure the photo of the food is clear and not in dark setting, at least your model needs to be pleasant.
Include the post of link of this contest and @iamjadeline somewhere in your post.
Tag #foodmodel
REMEMBER, REMEMBER to comment (below) with your post link so that I can find you and won't miss you.
Upvote and resteem is NOT necessary although it helps to increase the prize pool.
You can view the previous contest post links here:
https://steemit.com/foodmodel/@iamjadeline/newcontestfoodmodel-8tnu4snfrk
https://steemit.com/foodmodel/@iamjadeline/foodmodelswinnersweek2foodmodelcontest-dlbvu4n5m5
https://steemit.com/foodmodel/@iamjadeline/foodmodelweek2winnersweek3contest-ukakz9r0wl
https://steemit.com/foodmodel/@iamjadeline/foodmodelweek3swinnersweek4conteststartsnowlets-pmh2b7s09j
2. How much support are you seeking per month for the two-month period?
32 to 40 Steem per month
3. How will this support be used?
It will go to the prize pool. Currently I am using the payout to reward them and it is always little to my standard. The best I could give them was 0.45 steem for 3 winners and the rest of participants get 0.15 steem each.
So with Curie's support, weekly, I can give:
1st winner: 3 steem
2nd winner: 2 steem
3rd winner: 1.5 steem
The remainder will be 1 Steem each for each participants or 1SBI. It is subjected to change according to the number of participants left.
My goal is to let all participant get back something, because they have put in effort for a post, every effort is worthy to be rewarded no matter how small it is.
P/S: if so happen that week is a bad week where by very little participants, then the remainder of steem will be either put forward to next week, or buy some share into SBI with memo @curie or @freewritehouse. Good idea? Can always guide me if there is any better suggestion. But I hope every week will have ample participants for me to give away the prize.
4. Approximately how many users participate in your community or contest?
So far I receive almost 6 to 8 participants weekly. And I wish to see it grow to 15 participants, or even more as time goes. I love food photos and food and food. Haha. I foresee it will grow given it more time for visibility and more promotion from my side and other faithful participants.
5. How will supporting your community or contest help grow the Steem community?
By supporting #foodmodel contest, it gives Steemians something to look forward to, to make a post on it, because everyone gets back something. So despite the steem value fluctuates, Steemians' spirit to make a post for #foodmodel will not be dampened, because everyone will get something. Anyway, everyone eats everyday, so it is easy to enter this contest.
Besides, I will also upvote their posts, and starting this week I will also resteem participants' post to increase their visibilily to my 1000++ followers. This will help boost the participants abit, bit by bit, better than nothing 😝.
Oh my contest helps people solve their problem of "what to post today?". Or maybe it helps them to think what to eat and eat variety, not just fried chicken everyday. Haha. Some salad this week, some burger next week, some soup a other week... Etc..
6. What is your Discord name and number?
Discord name: iamjadeline
Number: iamjadeline#3806
Some of the #foodmodels from previous 3 weeks.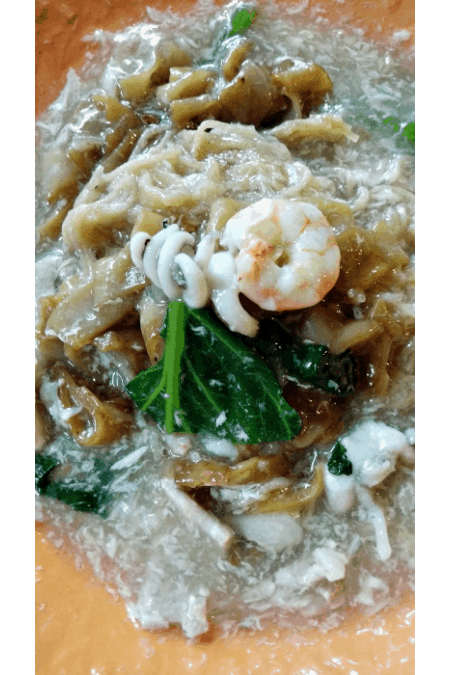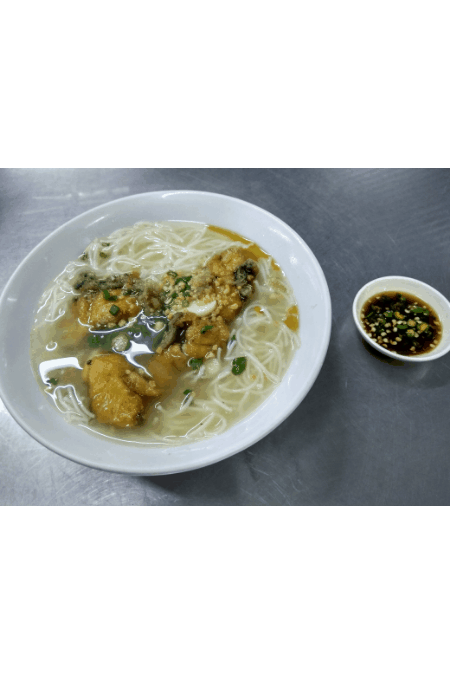 Once again, thank you so to @curie and @randomwanderings for always supporting Steemians and communities here. It is greatly appreciated. Thank you for your time to read through my application.




Join us @steemitbloggers Animation By @zord189

---
Posted from my blog with SteemPress : http://iamjadeline.vornix.blog/2018/09/23/application-for-curie-community-contest-support-foodmodel-contest/
---