ASAPERS - Curie Community Building Support Application
Curie Community Building Support Application
If you don't live under a Steemit Rock you would have heard of @curie, you may have however missed their community building support project.
Applications are still open so don't fret. If you have a community or contest or knows of anyone that helps Steem grow then think about doing your own application or resteeming for more exposure. For more info click HERE for all the info.
If you think the @asapers should be considered for the sponsorship please feel free to add a comment below, we appreciate all your support and hope to be able to support you further into the future.
Q & A
What is your community/contest and what is its purpose here on Steem?

We wrote a full Introduce Yourself post you can check out but in short...

We are a manual curation account focused on giving back to the Steem community A.S.A.P in case you don't know that acronym is "As Soon As Possible" get it lol @asapers. We curate from our followers, we try an produce a "ReadMeAsap" as often as possible featuring three undervalued Steemians that produce quality work with 30% of the total SBD/Steem from the curation post-payout being distributed to the featured authors.

How much support are you seeking per month for the two-month period?

This is a tough one, I can't see any other curation posts that you currently support, so I have nothing to base it off of. Our biggest problem ATM is lack of Steem Power to make a difference to our following and the undervalued Steemian's we curate. We power up all spare Steem but with the value of our curation posts at payout and our share the profits with the curated authors process, there isn't much to power up.

We have a few delegators of which we are extremely grateful for but would love to find a way to increase both out post payouts as that would help the authors and the @asapers.

I know you are offering Steem which we would love but are there other opportunities available? Like a substantial upvote on a daily basis This would help the @asapers power up as well as pay out more to the curated authors or a delegation of SP, which would help us share the love further as we manually upvote 10-30 posts a day on top of our READ me ASAP issues.

How will this support be used?

Again a tough one, I think that 50% of what ever is given to the @asapers should be used to POWER UP, which will help all parties. We would change up how we pay the curated authors so that we pay them via @sbi shares which we also believe is a great sustainable way to keep Steem growing. Side benefit: all the Steem generated from our posts could go directly to powering up ASAP.

Approximately how many users participate in your community or contest?

To date we have shared rewards with 215 separate Steemians across a total of 98 issues. Our following is 830, half of which we consider true followers and worth following back for curation opportunities. We also have a discord channel that has close to 300 members and an active post promotion room that we manually curate and upvote from, no bots in site.

How will supporting your community or contest help grow the Steem community?

The 98 issues equates to 294 articles, that got an extra boost because of the community we created, many of those boosts is what has kept them posting and coming back to support fellow @asapers.

Our entire Discord server is set up around quality engagement for posts and many members add posts even after a curie vote not only to get that extra 0.006 STU Sadly our current 100% upvote value, even with all our fantastic delegators but more importantly to gain comments that shows engagement on their posts. It shows them that people are reading it, that their time isn't wasted and they are valued.

What is your Discord name and number? (Optional - This may also be sent privately to @randomwanderings#9929 on Discord.)

@insideoutlet#9162 or @shai-hulud#6654, we look forward to hearing from you @randomwanderings :D
Thanks for reading now to help a plankton out and upvote!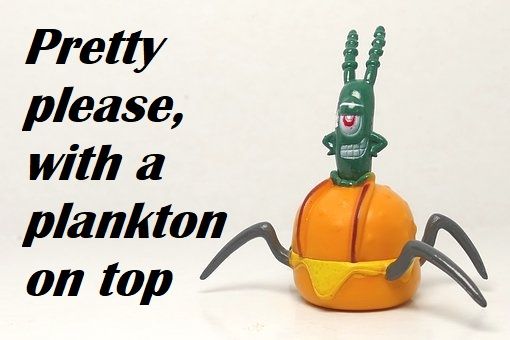 Image Source

Do you have an undervalued post?
Come join US, we have a Post promotion room that creates engagement and gets upvotes.
Follow US
Upvote this issue of READ me ASAP
Resteem this issue of READ me ASAP
How can you help to SUPPORT your community?
Calling any Steemian's with VP/SP to spare or SHARE!
Not always online, do you know that you can support the @asapers and the community even when you are on holidays or unavailable? Have you heard of SteemAuto? There are some fantastic features in there that can help you make sure your precious VP doesn't go to waste or drop too low, it can even transfer your payouts to your wallet for you.
Fanbase
This allows you to upvote an individual at a certain weight (%) and time, you can even limit the number of upvotes you give that account a day. The asapers would love if you considered adding us to your Fanbase.
Steemauto @Asapers Fanbase
Curation Trail
This feature allows you to upvote everything that the asapers upvotes, we do upvote approx 20-30 posts a day on a good day 10-15 on an average day so I would set it super low I (@insideoutlet) have my personal account set at 5% which uses approximately 1 of my 100% votes a day. I urge all @asapers followers to join our curation trail and show some love no matter how small it is to our followers. YOU included.
Steemauto @Asapers Curation Trail
Delegations
Not using your Steem Power? Or have some to spare for a community account that not only rewards their followers but their delegators too? How about considering delegating to us the @asapers. What does delegating do for you? Besides the satisfaction of helping a community minded group grow, it will reward you. We upvote content from our delegators, our small way of saying thank you for helping us pay it forward.
The majority of the time the upvote would be much higher than you would have been able to do with a self upvote. Food for thought...
To help make it easy for you, we have set up these handy links through steemconnect:
10sp
25sp
50sp
100sp
200sp
500sp