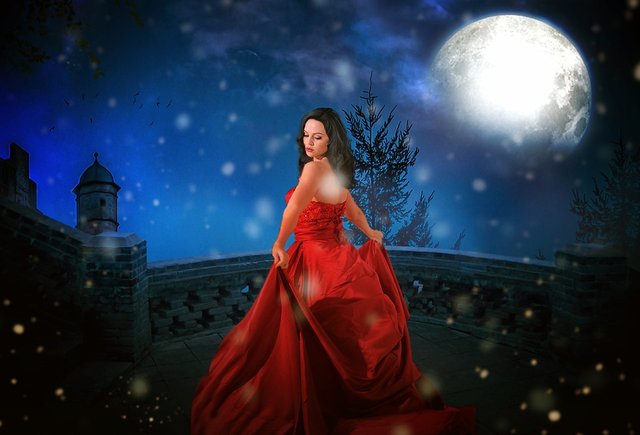 fuente
---
I would like
I'd like to melt with the wakefulness of the moon,
to breathe his warm yawn and slowly lose myself,
flying out of time, beyond the firmament;
and immerse myself in the ethereal viscosity of its weightlessness.
I'd like to mask myself with the glow of the stars,
undress emotions and turn them into songs,
to be in the beat and synchrony of every sweet melody;
may you remember me forever, in all tunes.
I'd like to hear the secret whites of roses,
and of their thorns the cry of all their laments...
to find you in the green esplanade of your unfathomable abysses,
and embrace you in the path of all your fluids.
I'd like to strip the flowers from your spring,
to be the leaf that cracks and breaks with your slow steps,
that flies fast and rests in the frozen pine;
to return to the old tree of all your summers.
I'd like to live in you... To die with your last breath.

Original: @kristal24
Image of free use (license CC0 of Pixabay).
---
Posted from my blog with SteemPress : https://marjorieheredia.000webhostapp.com/2019/01/i-would-like-poetry
---