It was Sunday, and as I usually do I go looking for interesting places to visit.
I was driving in the car when I arrived at a village called Barcon di Vedelago, I saw that there was an event organized by the village... The festival of agriculture!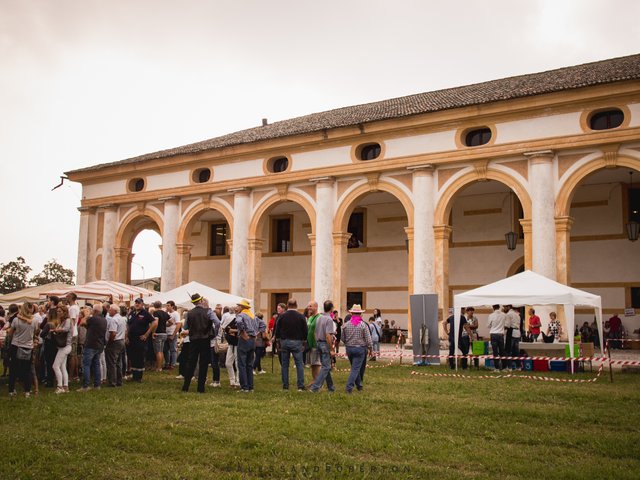 The day took place in the park of Villa Pola, designed in 1700 by the architect Giorgio Massari.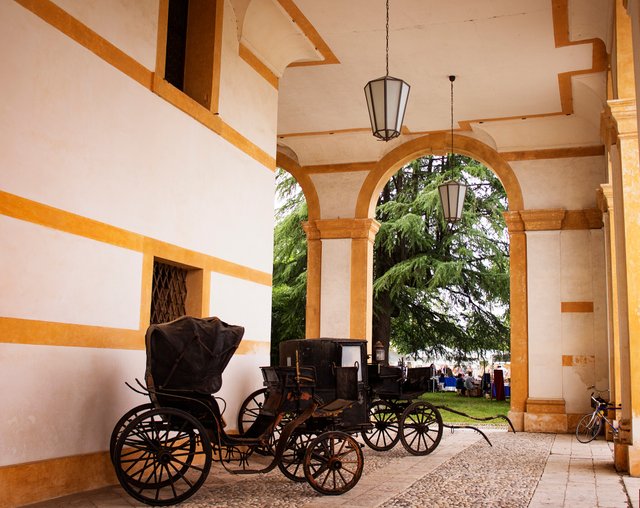 Under the portico of the villa were exhibited ancient original carriages.
It must have been wonderful to see them pulled by horses in the 1700s!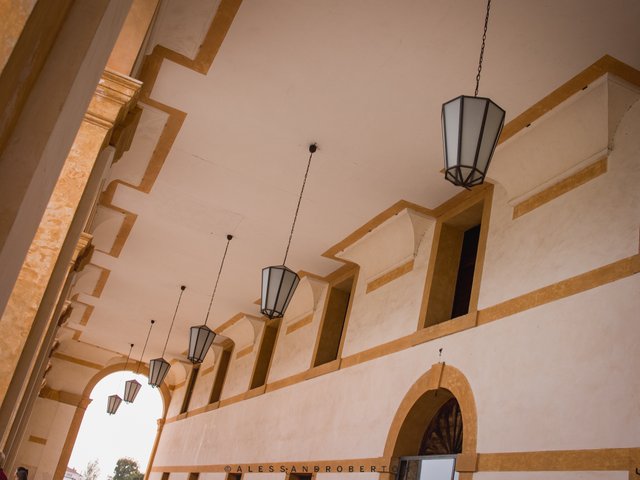 Near the villa a young shepherd grazed his sheep on the lawn.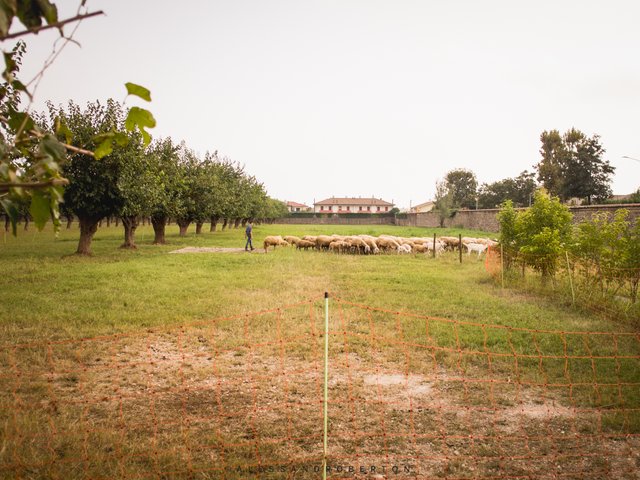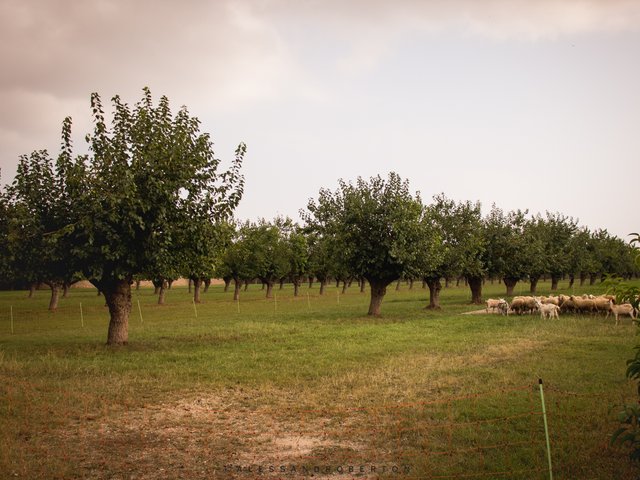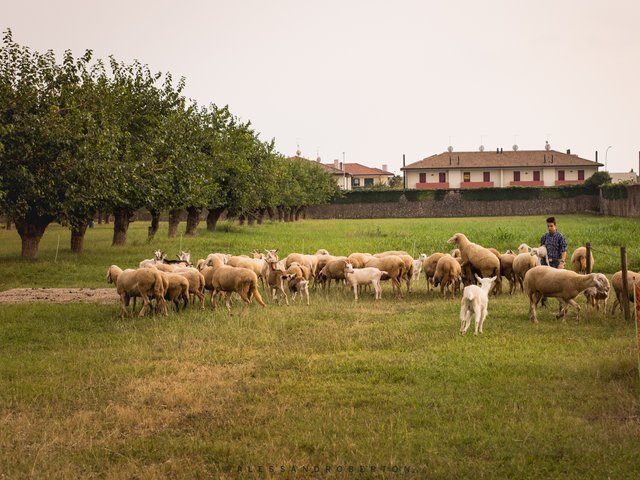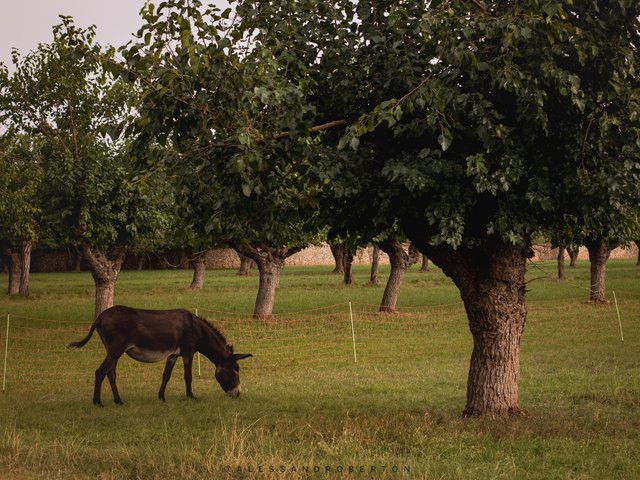 Shortly after, I went to see where a competition was taking place... grape crushing!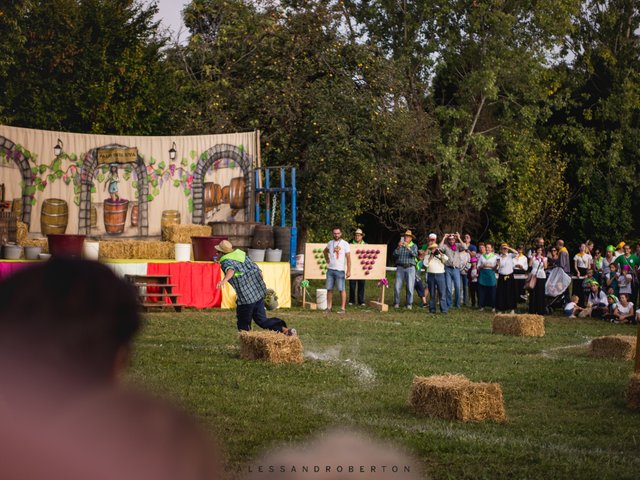 There were 4 teams, one for each neighborhood.
The first part of the game consisted of picking grapes over an obstacle course and putting it in a container.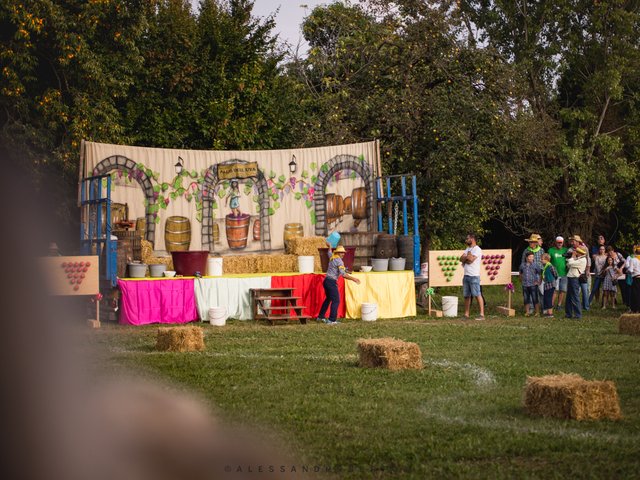 The next phase consisted in bringing the girl of his team with a wheelbarrow to the stage where the last part of the competition would take place.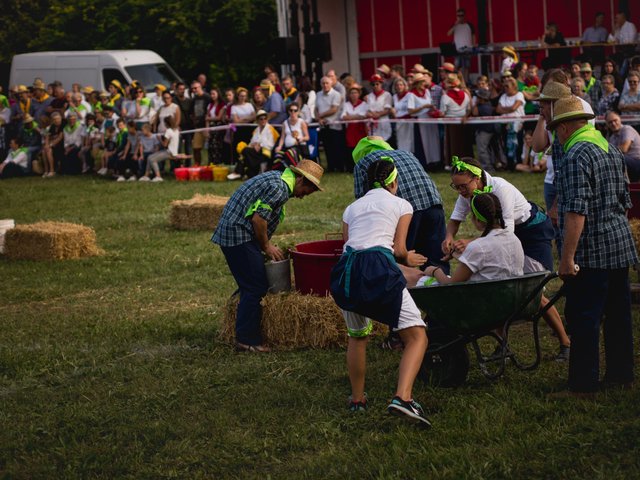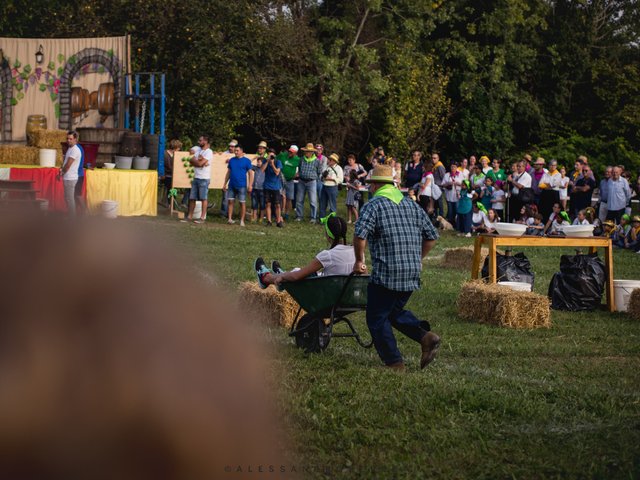 Once the girls arrived on the stage, they entered the container with the grapes and began to crush it barefoot as quickly as possible.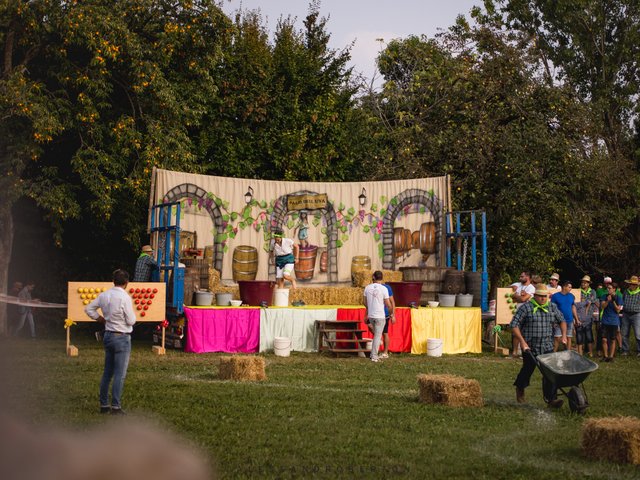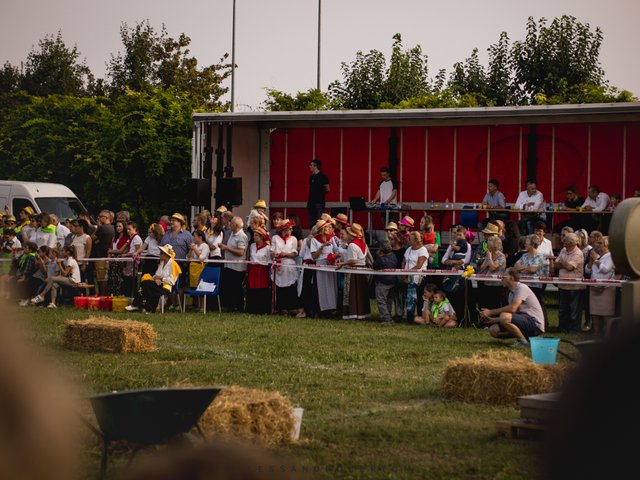 After 15 minutes the girls at full speed crushed the grapes, they were visibly tired!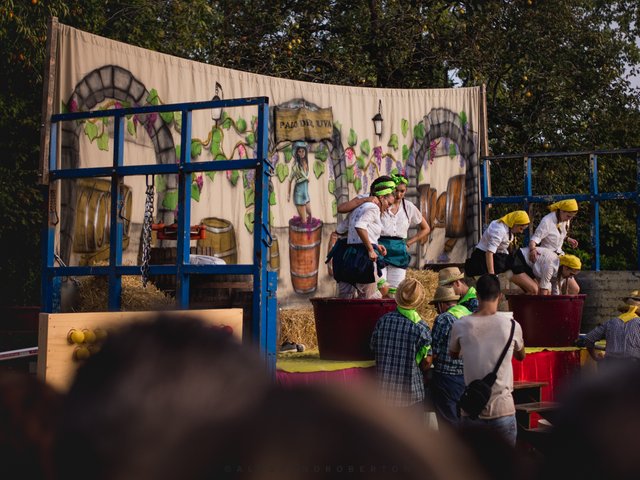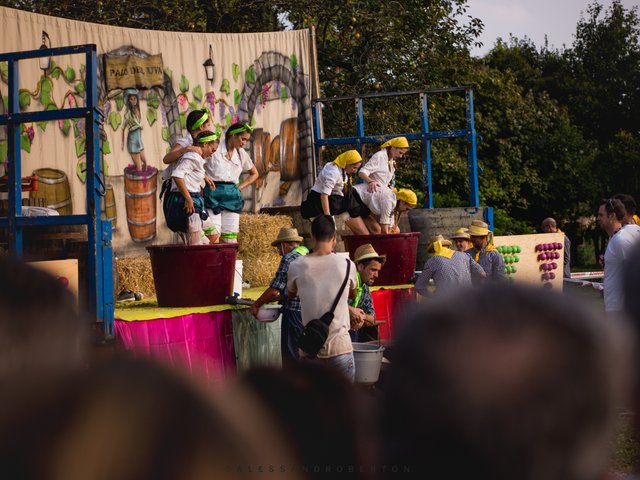 While the squeezed grape juice came down on a bucket, a member of the team had the task of bringing it to the scale to weigh it and see which team would win for the largest amount of juice produced.
I looked around and I took some pictures of the carriages decorated with the colors of the teams participating in the game...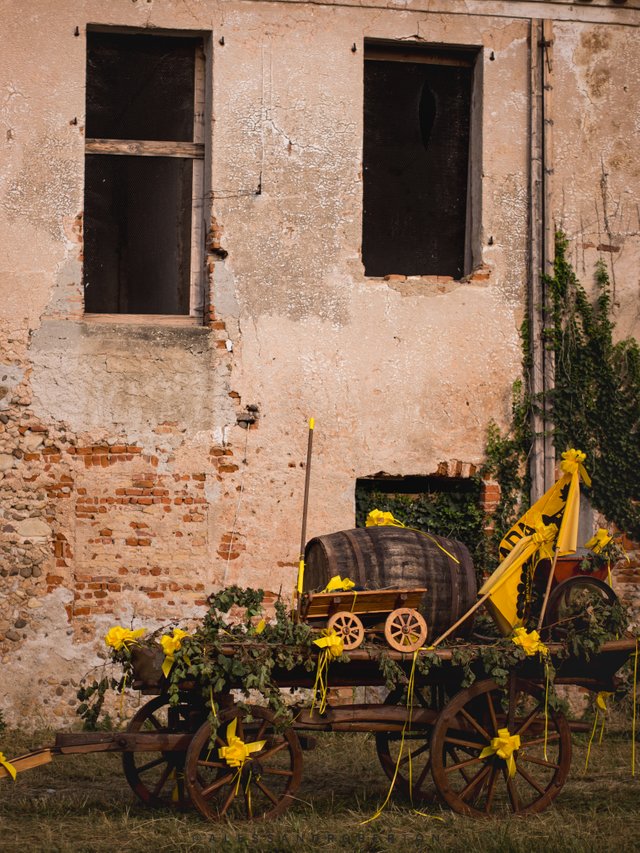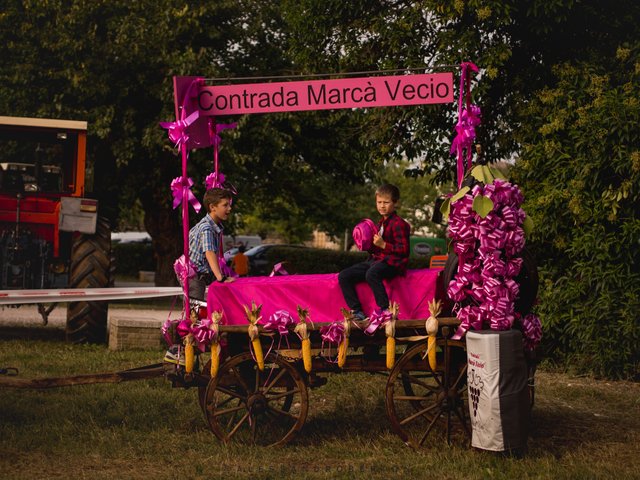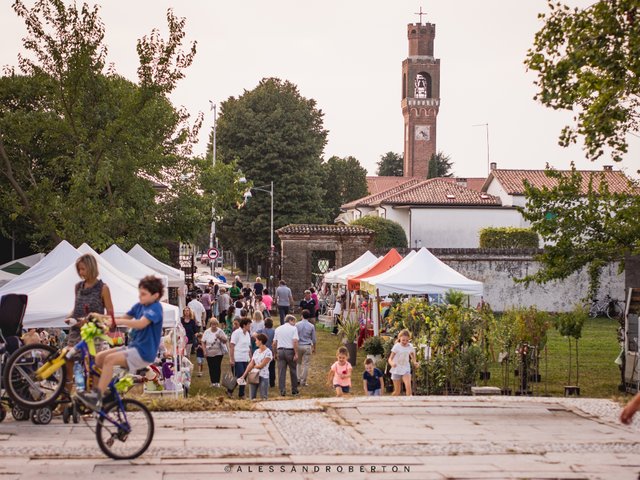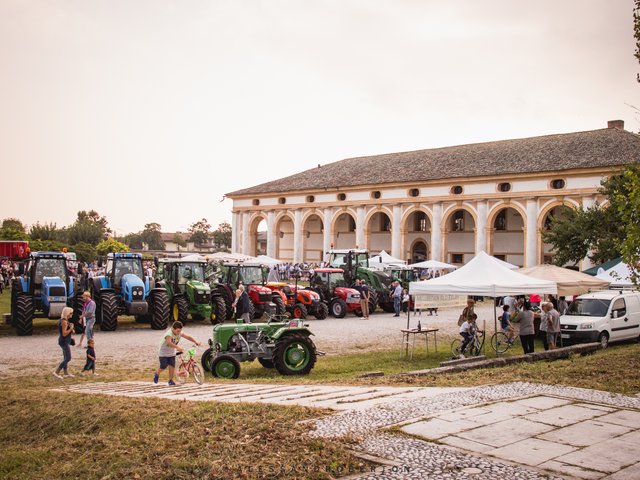 While I was walking, I realized that the upper floor of the villa was used as a bicycle museum, I went to visit it!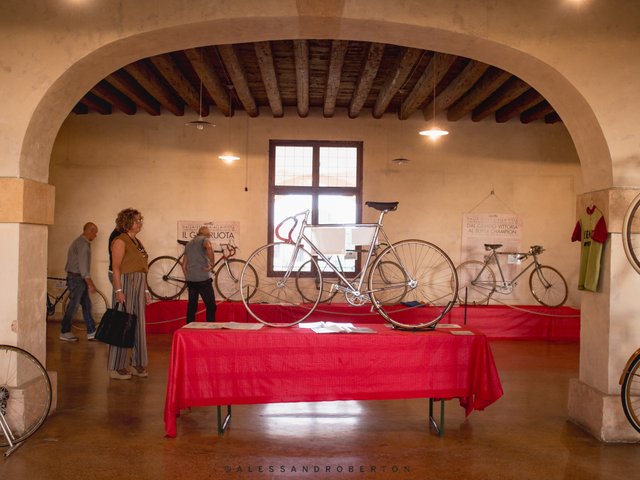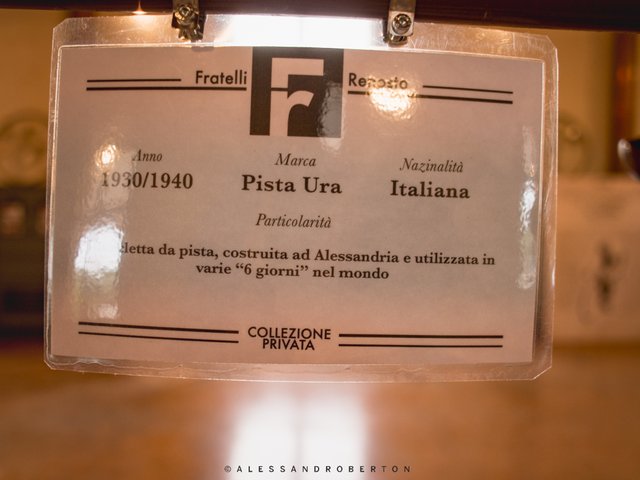 They were racing bikes from the early 1920s...
I'm not an expert, but it was very interesting.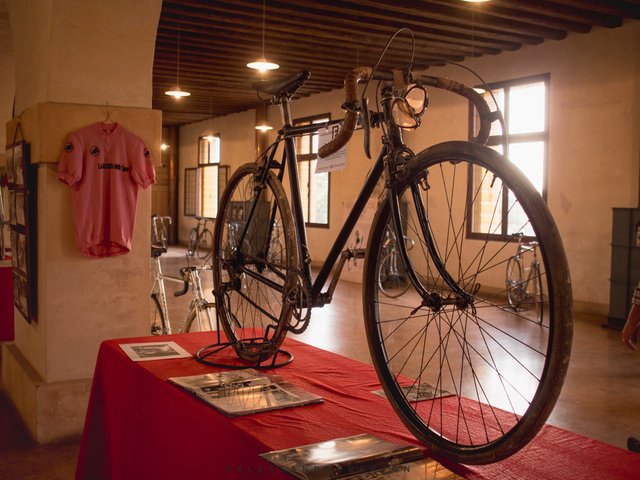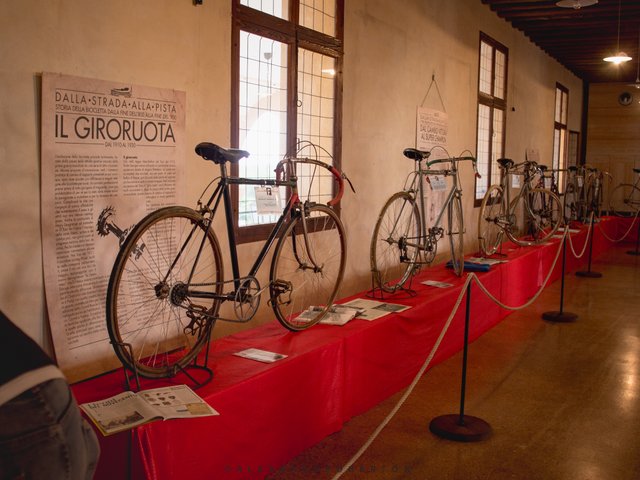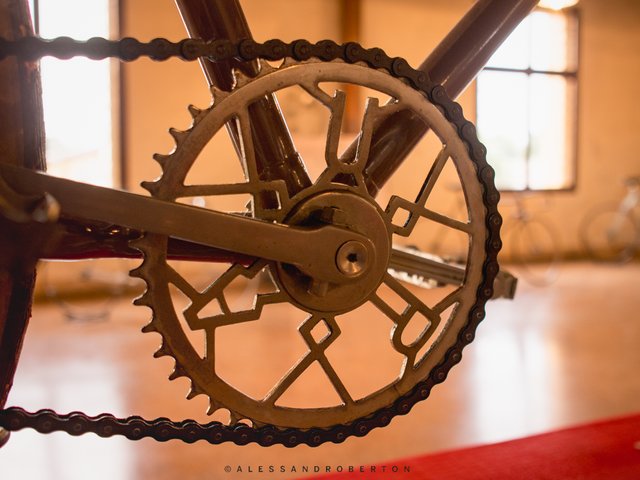 I spent an unusual day, but pleasant... I always go out with the camera so I thought to show you my day at the grape festival, I hope you liked the post. Ciao!! ;)