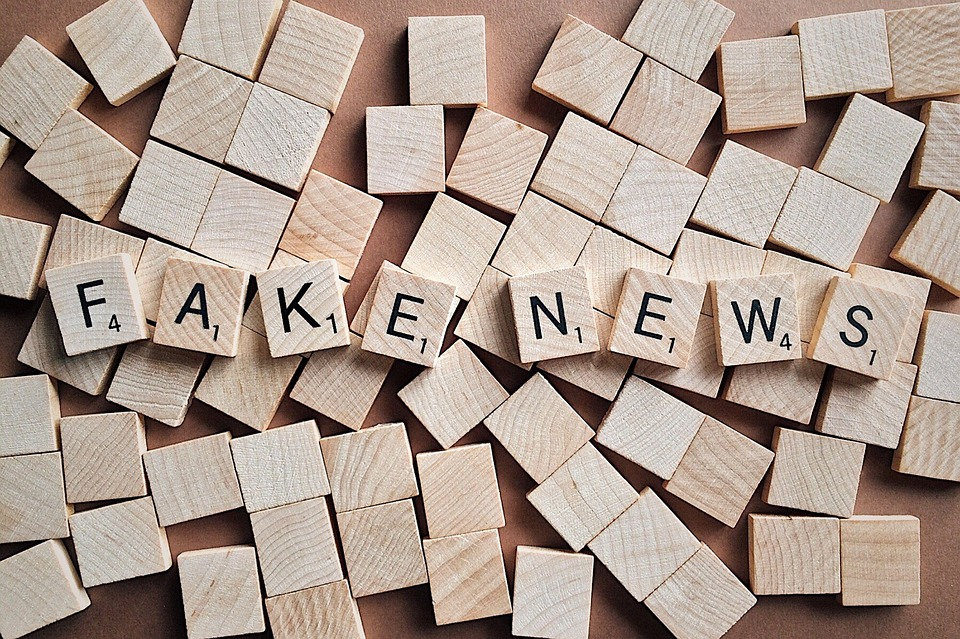 This is going to be YUUGE! Listen up, I'm going to drop a lot of facts down that will be different than what you believe to be true.
If you been on Steemit longer than I have been awake today, you know authors get 75% of what a post makes and curators get 25%. Is that really what happens though?
Let's see check it out and see for ourselves. One thing I love about Steem/Steemit is that is an immutable (can't be changed) public (everything can be proven and researched) blockchain (cool shit, just add that to your business name and the stock will go up 300%!).
The first thing I am curious about is how often people self-vote their posts. So I looked into /hot and took the top 10 posts to see how many are self-voted.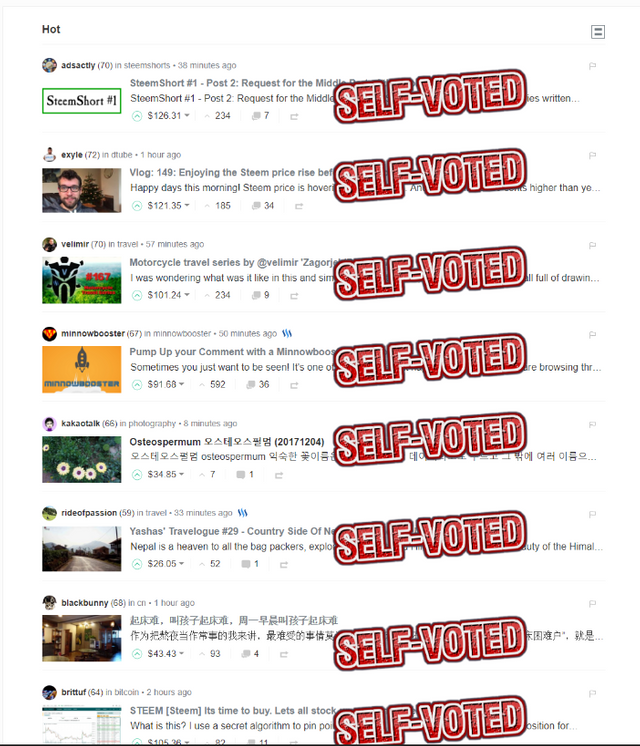 Ok, with that out of the way, we need to find a good sample of posts that have been paid out and calculate actual curation rewards. So we know there will be some skew from the 25%, but you also have to factor in the 30-minute reverse auction.
A reverse auction is a type of auction in which the roles of buyer and seller are reversed. In an ordinary auction (also known as a 'forward auction'), buyers compete to obtain goods or services by offering increasingly higher prices. In a reverse auction, the sellers compete to obtain business from the buyer and prices will typically decrease as the sellers underbid each other.
Wikipedia
I won't get into the self-voting argument, but I will state there is a UI element on Steemit for immediately self-voting, and it is checked by default.

I refused to self-vote my posts and comments for 4 months of being here, but in the last week, I have been wondering if I am doing it wrong. Then I also think about what my mother used to tell me about bridges and friends. So

So let's look at some fantastic posts rewards from whales, minnows, and whatever else you want to call them. I'm going to grab posts from all ends of the spectrum.
Let's start with a @sweetsssj post.

The math we will be using is simple, we simply want to find posts that are post-payout and take the actual curation rewards and divide into the post total payout.
For this post, this means we do 72.05 / 395.37 which gets us 0.1822 which is 18.22%.
Let's grab another, this is fun.

Math: 7.09/57.38 = 12.36%
Let's find someone that's not a whale.

Math: 0.59/2.87 = 20.6% Ok, now we are getting far closer to the 25% claimed, but still 17.6% from what is stated on the package.
One of my own posts that went nuclear. My first time breaking $100.

Math: 42.48/295.53 = 14.37% (I donated over half my post rewards to @patrice of @steemcleaners)
A post from @acidyo, one of the biggest curators on Steemit, going out of his way to reward as much curation rewards to curators as he can.

Math: 24.26/178.95 = 13.6% I'm starting to see a pattern, popular posts and big whales generally have far less than 25% curation rewards. Even minnows who have a post go viral will see a much smaller curation reward to curators.
Let's try a few more before we come to any conclusion.
A good friend of mine @makerhacks is fairly new to the platform but has been struggling to get views and rewards. He was picked up by @curie and @ocd a few times, but most posts are $0.10 - $0.20. This is one of his better-rewarded posts.

Math: 0.08/0.43 = 18.6%
The last one I'm going to grab is from @intelliguy

Math: 0.81/5.30 = 15.28%
Conclusion
So after looking at 7 different ones (I looked it more like 100, but I didn't want to bore you) we see the actual curation rewards range from 12.36% to 20.6% but never even close to 25%. In fact I've found some that are in the 6% range with lots of votes.
We can assume larger whales and popular posts curation rewards will be less than smaller authors with fewer votes. We can also assume most people self-vote their post at some point before payout.
Although there is no clear answer what the number is, if we just average the min/max we will get 16.48% average curation rewards per post.
Skip all the math, and just look at SteemDB and you can see the average is actually 14.9%. Pretty close to my number.


Thanks @whd for pointing that out, forgot about it being listed there
Hopefully, this helps shed some light on what curation rewards really look like. Please resteem and share to get the message out. If you want to do the math yourself, just keep in mind many services like Dmania, Uptopian, and others take a % beneficiary rewards, these will show up as curation rewards and skew your numbers. Make sure you factor that in, or avoid calculating posts with beneficiaries.
Got something to say about it? Hit me up in the comments, I read every comment.
My recent popular posts